All work and no play make jack a dull boy.
Importance of fun in our life has been truly elaborated in the above quotation.  We are working really hard in our fast paced life and therefore don't get enough time for playing, hobbies or other fun activities.  I, though, find my time to play my favourite sports whenever I get time from my work.  But in between working days that are quite impossible, therefore, I searched for other online games, which can rejuvenate me each time when I get stressed up. They are like stress killer, and more over I can play them from anywhere and anytime without downloading any thing.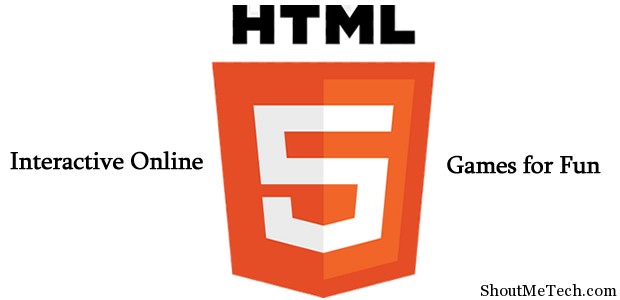 Earlier most of the online games were Flash-based browser games.  These Flash games required special plug-ins installation on as well before playing them.  Flash was not an open source multimedia and software platform, therefore, there are lot of limitation for developers as well.  However, HTML5 powered games are taking place of Flash games successfully and are more attractive.  Being an open source platform HTML5 provides audio, video or canvas integration in games while developing.  HTML5 is used extensively for developing games, apps, HD videos etc now. Let us see some of the HTML5 games which one can use online for fun and entertainment.
15 Interesting HTML5 Games which you can play anytime
1. Z-type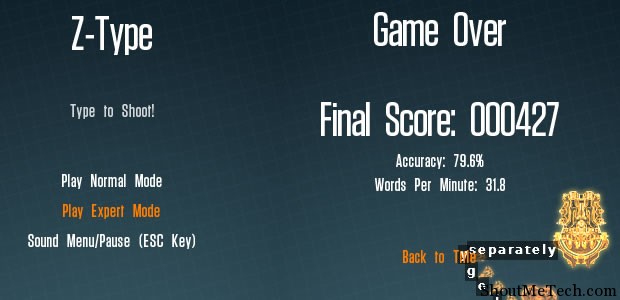 This is just an amazing game.  In the game type the falling words before it get hit but the arriving bombardment from bottom.  This will help you increase typing skills as well.  I play this game for a very long time and at the same time polish my typing skills. Play z-type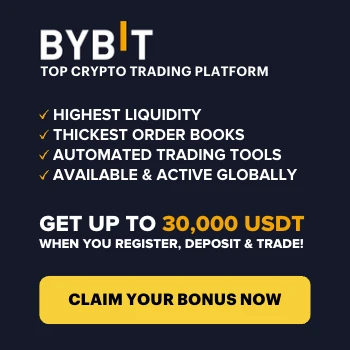 2. Agent 008 Ball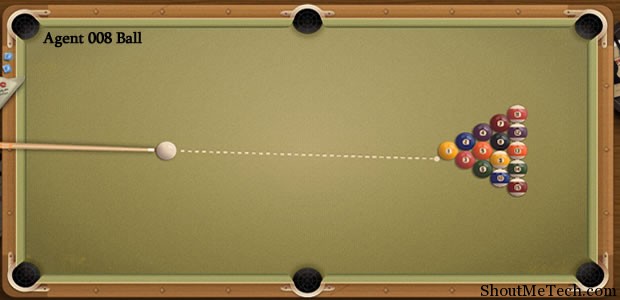 Its look like as if agent is in hurry.  You will get two minutes to pot 15 balls.  So hurry up and send in as many balls as possible into the pockets.  Watch out for a special time bomb, if it gets explode, your whole table will get disturbed.  This is an easy and refreshing table and can be played any time. Play  Agent 008 Ball
3. Angry Bird Chrome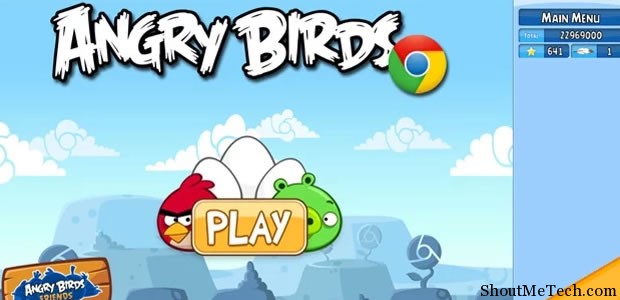 Enjoy craze of Angry Bird with Angry Bird Chrome.  You can play this game online and at the same time can install it to your computer to play in offline mode.  So, now just drag catapult and start firing your birds
4. 3 Bored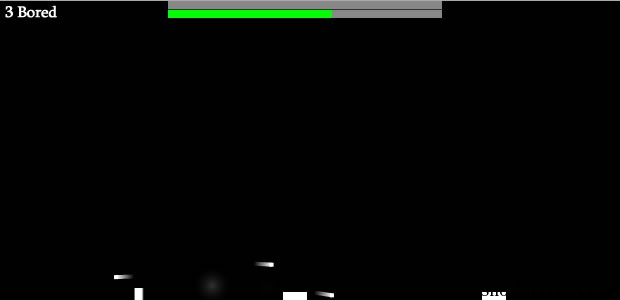 This is an awesome game in black and white combination.  A barrage of bullets will chase you, just avoid it and stay in the game longer.  You can play this game with four arrow keys, so it's a pure fun. Click here to play
5. Blinkwang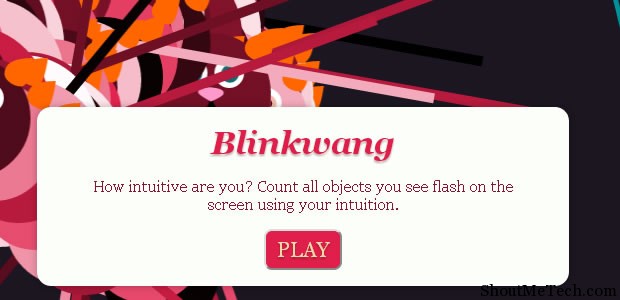 Blinkwang is a game of visual reception.  You will be shown number of characters on the canvas for some fraction of seconds and you will be asked to guess the count.  Accuracy of your answer will be measured and you will be through to each checkpoint if you achieve the required accuracy percentage.
6. Blobby Volley 2
This game is a new variation of old fashioned Volley ball game.  However, instead of using hand for controlling volley ball, there is blob that will control the volley and all you need to do is, control that blob with keyboard. Click here to download
7. Canvas Defense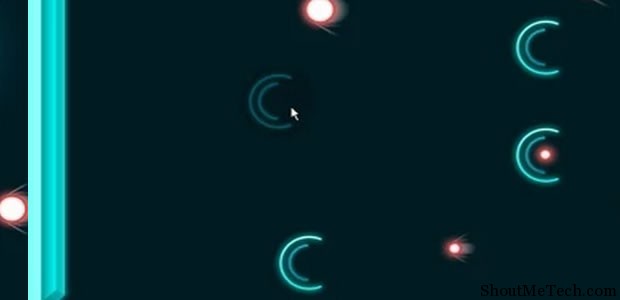 "Invaders are coming and deploy your unit" – will be the perfect definition of this game.  You need to deploy your defensive unit against the attack of invaders who will be destroying your base. Click here to play Canvas Defence
8. Save the day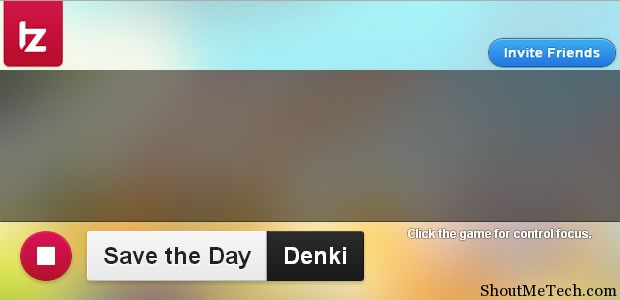 Now, this is a rescue mission.  You will reach the disaster area on a chopper and rescue the detainees from the spot.  Other functions of pouring water on fire from air and evacuating rescued survivor on helipad will go hand in hand which will earn you points.  This is quite a colorful game and surely will be liked by kids. Play save the day
9. Coil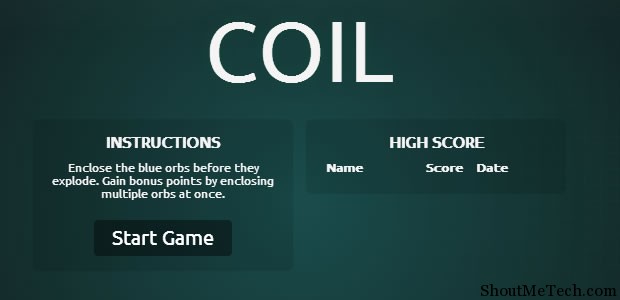 Coil is an easy and refreshing browser game.  Look out for blue globes and encircle them with help of a mouse.  Red ones are the hostile ones, just avoid those and score big.
10. Entanglement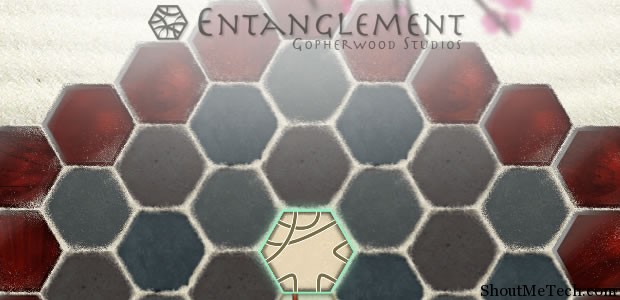 Solve the mystery of entangled pipes which is passing under hexagonal solid webbing.  Hit spacebar key on the possible hexagon to complete the layout one after another to guide the flowing pipe outside. Play the game
11. Galactic Inbox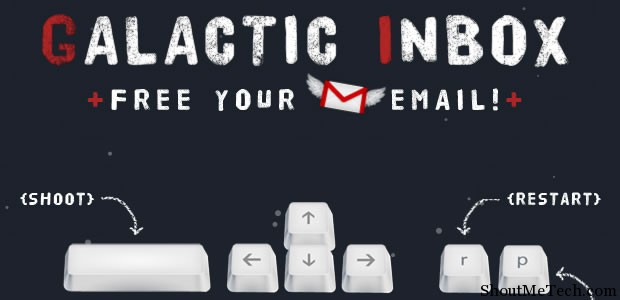 It looks like Google is venturing into space.  Control movement of your inbox and collect debris from the space.  Use arrow keys and few other buttons to manage directions of this game.  Play Galactic Inbox
12. Play Dot To.com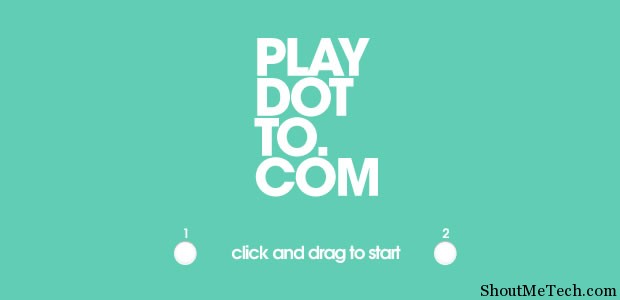 In this game again you have to run against time.  You have to join from point 1 to point 2 by dragging and subsequently need to join all other points in an ascending order to proceed to next stage.  This is very simple game and you don't need to have any accessory except a mouse. Play this game
13. Sinuous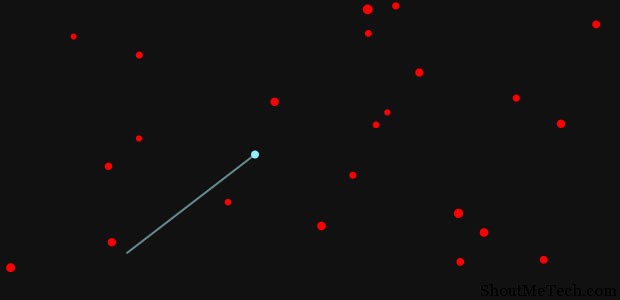 Sinuous is very simple HTML5 canvas game.  Objective is very simple.  You have to stay alive by keeping long tail away from the contact of red flying dots. Mouse is enough to play this game.
14. Space Cannon 3D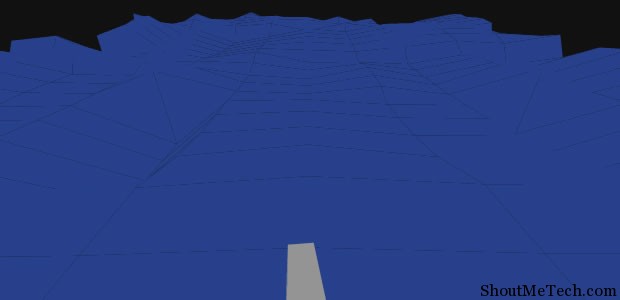 Practice your shooting in space with Space Cannon 3D.  Aim for the flying space particle and pull trigger by clicking the mouse.  Hit to score, so that's quite simple and easy.  Just practice your shooting!
15. Clickpong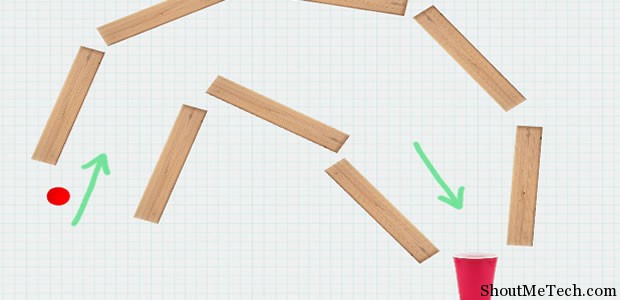 This game is a combination of clicks and ping pong ball.  You have to guide this ping pong ball into a glass by picking up perfect angles on the surface of small wooden planks placed already on the canvas.  If you are a geometry student, you just can't resist this game. Play Clickpong
For further reading:
I'm sure you will become addicted to at least one of these game. To make these online games more interesting, you can share your score with your friends on Facebook and ask them to beat your score. This will make gaming more interesting. Do let me know which one of these HTML5 games you are currently addicted to, and if you know more such games, let me know via comments.