In order to use Twitter effectively, it's essential to maintain a healthy interaction and grow your network.
A strong hurdle in this might seem to appear when many people often become inactive on twitter. Hence, this situation becomes inevitable, and one always seeks to unfollow Inactive Twitter users and bots profile.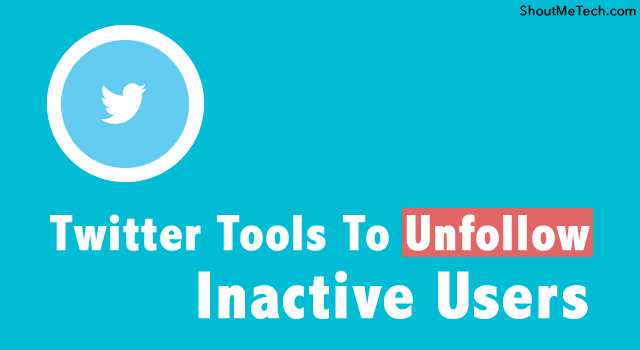 While this task can be done manually, once you realize that you have a lot of inactive Twitter profiles ready to be unfollowed, this approach wouldn't seem nice at all. It can take you weeks to scan and search through Twitter profiles to know if they're still helping you building a timeline that would make you more productive.
Unfollow Inactive Tweeps Quickly:
Now-a-days, there are various tools in the market to automate this process, and in this post, I'll share with you awesome twitter tools that would help you to search and scan inactive tweeps and unfollow them.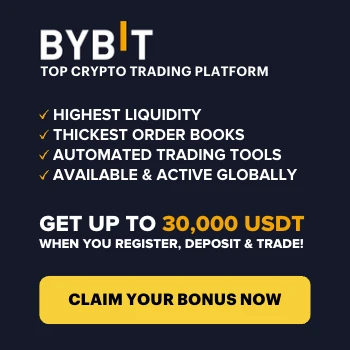 1. Circleboom: [Working twitter unfollow app] (www.circleboom.com)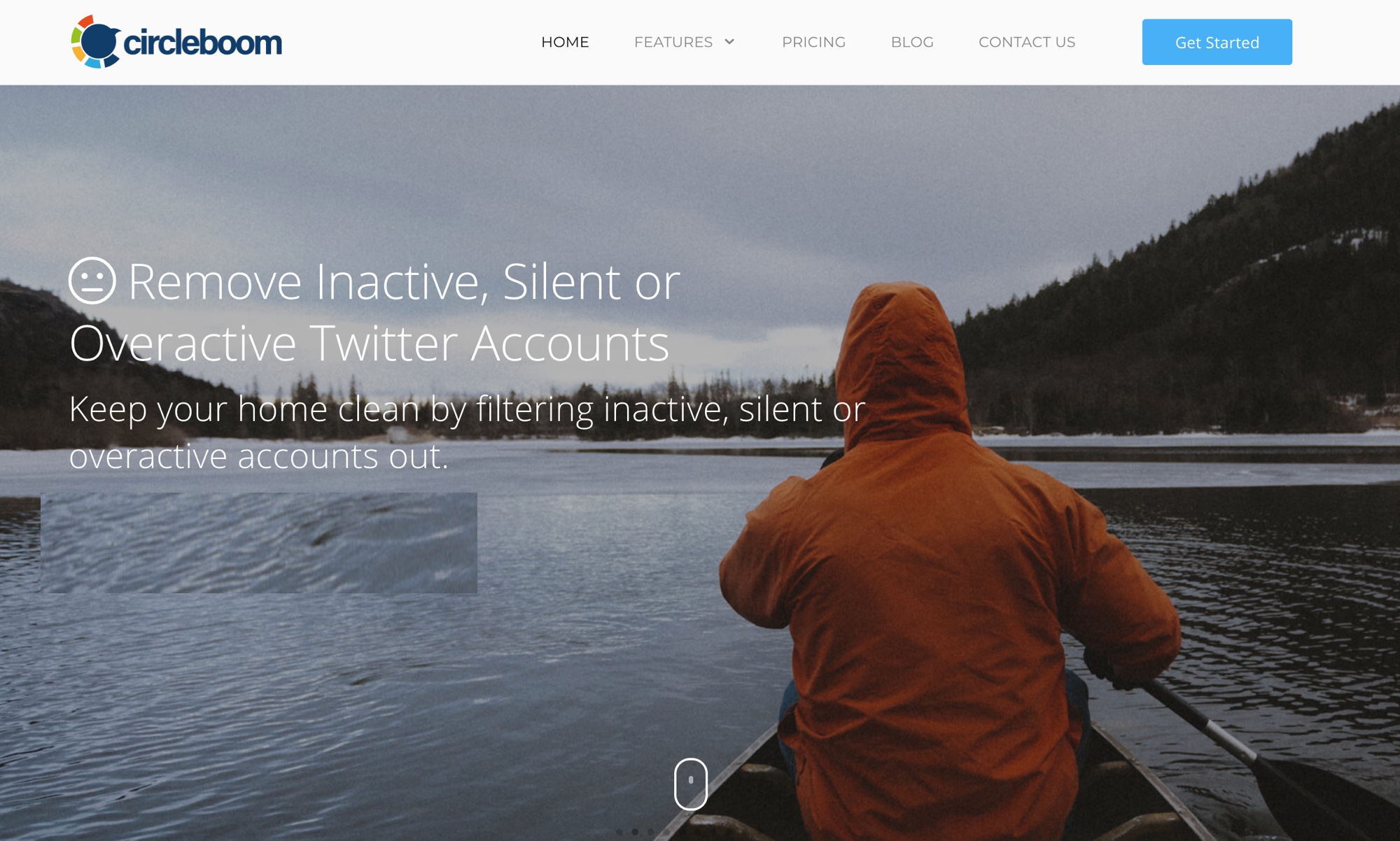 Circleboom is all in one Twitter tool that will let you find inactive Twitter profile and unfollow them. This is the only tool at this moment which works and is compliant with Twitter.
Finding and unfollowing inactive Twitter profile with Circleboom is fast and super easy. Here is how to do it:
Head over to Circleboom
Login to account using your Twitter profile
Within seconds the app will analyze your Twitter followers and make a list of inactive followers.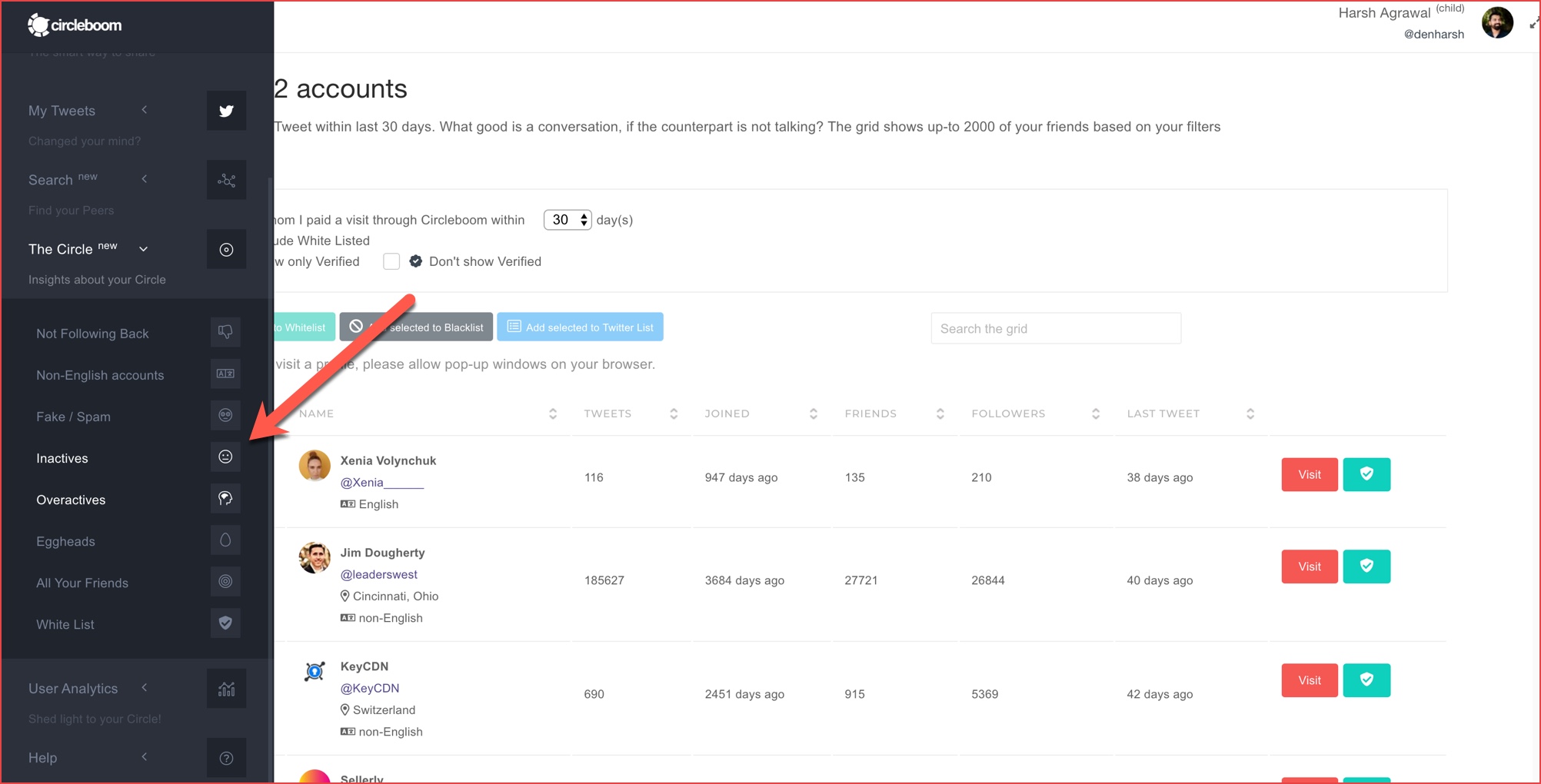 From here, click on Visit and start unfollowing the users who have not tweeted from long. This is the best way to unfollow inactive Twitter users.
---
This is a very popular site that was earlier known as Just Unfollow. This site provides an awesome user interface and once you log in, go to Inactive Following tab as shown in the image.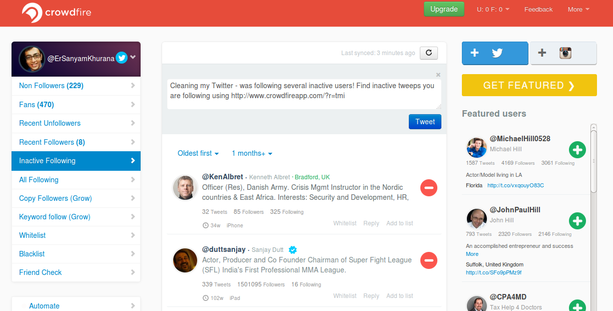 You can then get a list of tweeps that are inactive for quite some time, and you can unfollow them by clicking on the red button next to their profile. If you think that some people would still be active soon, or they provided splendid information; you can add them to the whitelist by hovering over their profile and clicking on the whitelist.
This site provides a lot of features related to Twitter, but here we'll just have a look at the unfollowing feature. Just a quick two-minute tour would guide you how to unfollow tweeps. It provides a lot of options to filter like following ratio, influence, talkative/quiet, fake (spam) users, etc.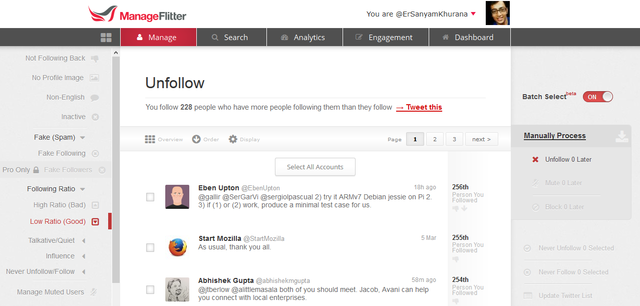 Once you select a particular category, you can further order the results according to various criteria and further filter from the display menu. An option of batch select, which is currently in beta would help you providing checkboxes in front of every profile to select and unfollow multiple profiles in a go. Overall this is a super-awesome tool.
As the name itself suggests, this tool would help you in unfollowing tweeps who are inactive for a long time. It provides very easy to use interface without much clutter. Once you authorize the app, you'll provided with a screen as shown in the image below.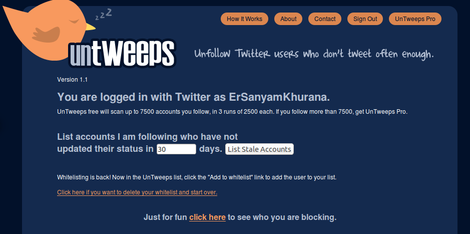 You can select the unstale Twitter accounts depending on the number of days they've last updated their status. Once done, you'll get all those accounts listed along with some generic information about them and a checkbox that you can select to unfollow them. I liked this site because it provides what it promises to, without cluttering it with unnecessary features.
Here are more Twitter tools that you should know about:
---
Do you use any tools that help you in unfollowing inactive tweeps? Please let us know through the comments section below.