Internet memes have become an integral part of the "online culture" that we all are a part of. It would be very rare for someone who hasn't seen or is aware of Internet memes, the are everywhere! Our social feed is filled with these amusing and hard reality images and almost every day we encounter an interesting meme that just sticks in our minds that make us smile uncannily.
Internet memes can be traced back to the good old internet times starting out from Reddit and 4Chan. They are the main reasons internet memes were born and where it went viral. These services bought out the trend of internet memes mocking at something and greeting our computer screens daily. And who doesn't like a good meme? A meme is a form of quick, clever-witted, yet stays with facts and mocks at an event, action, individual or in short – Anything. Anything that comes in the path of them gets mocked and laughed upon.
Now that you've had come across tons of them, it might be the time to create your own memes. Creating memes can be a great way to create fun and engaging content for your pals and have a good life. You may ask why even bother with creating a meme? Because of its cool, its fun, it lets you make clever and quick-witted remarks, and moreover it gets your pressure off and just breezes past your free time.
Creating memes isn't rocket science and now there are even online tools that guide you through the process and make it much simplified than ever! Here are the top 5 free online internet meme generator tools that would make you the best troller on the internet.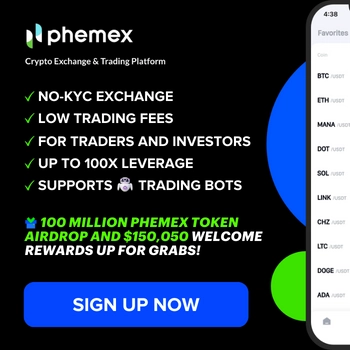 Best Websites to Make a Meme online
Quick meme
Quick Meme certainly does live up to its name and makes it simple for any average internet user to create their own internet memes. Quick Meme is the best meme generator tool out there on the web and you should make the most out of it. It also allows browsing for featured, most popular, random and newest memes; select the one that you like and just edit the text and create your own. You can also upload your own image and add suitable text to the same. In short – A must visit the website for internet meme fans.
Meme generator
Meme Generator ranks just after Quick Meme as the best tool to create your own internet meme online. Similar to the quick meme, Meme generator also allows you to browse around for some of the best memes on the internet and edit them to create your own memes. The site is widely popular among internet users and is a great source for some evening fun.
Meme Center
Meme Center practically does the same as the previously mentioned websites, but with a little added spice to it. You can find the best of funny memes, rage comics, epic fails and funny images here. Along with images, Meme center allows you to create animated gif memes as well. So there's a funny gif that you would like to comment on just shoot off to this site and get it done within minutes.
Troll.me
Troll.me is yet another popular and easy to use online meme generator tool. You can do all the things similar to the above-mentioned websites. Troll.me allows you to browse popular and fast rising internet memes and also create your own memes from a free account. You can register for a free account and save all your memes at one place.
DIYLOL
Accompanied by a decent iPhone app, DIYLOL is another great online meme generator tool that lets you find and create your own memes with ease. The features of DIYLOL is almost as Meme Generator and you can pay this website a visit to check out for more of the humorous internet memes and create your own in the process.
We meet with cultural fads in our everyday life, but some things are just made for the internet. Memes wouldn't sound as funny verbally as is now. A lot of time and efforts has been put into what is today's bread and butter of the internet comedy! Some of these memes could be offensive and startling at times, but you might even get a chuckle or two out of them.
So, 'Keep calm and create your own meme'. Do let us know if you happen to come across any other cool online meme generators in the comments below.