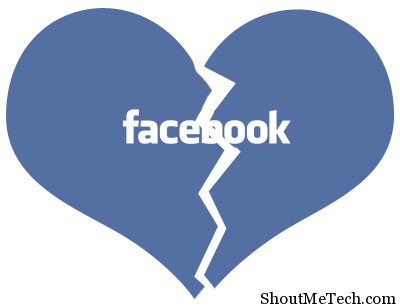 A huge number of the population living on planet Earth are on Facebook, the worlds largest social networking website. Most people use Facebook to share things, videos, pictures etc with their friends, so it's the perfect place to play some pranks. We do need some fun too, or the life just keeps getting boring. Specially, if you're on the website for a really long period of time in a day, you'll feel really bored. Facebook pranks can bring some fun to your boring online life.
What are Facebook Pranks?
If you have a lot of friends on Facebook, some free time, are really bored and want to have some fun, then Facebook pranks will help. There are many ways to perform these pranks and it's pretty much real like ones, except they are not real. These pranks can vary from, small ones like updating a funny status, to crazy ones that could even make people lose their temper at times. However, these pranks are only meant to make people/friends/family laugh and have a good time and shouldn't be used to cause any kind of trouble.
Some Facebook Pranks that You Should Try
Usually, one can always come up with pranks of his/her own, but below I'll be listing a few nice and funny ones that you can try. But, keep in mind that you don't end up insulting, disrespecting or making someone lose their temper. These Facebook prank ideas should strictly be used for entertainment purposes, just for gags only. Let's get on with the show!
Change Personal Details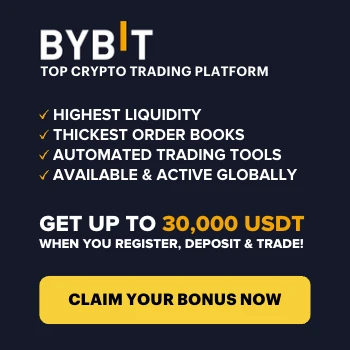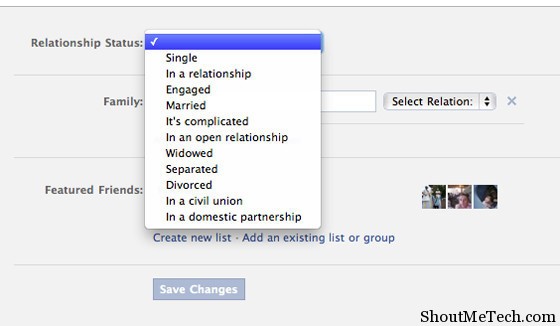 The simplest of pranks? Change your relationship status, sexual orientation and announce something different via status update. For example, change your relationship status to engaged or Married, change your sexual orientation to not-straight.
Img Credit: HuffingtonPost
Status Update
Post a funny and attention grabbing status update like, 'just got fired', 'was arrested last night for slapping a policeman', 'moving to a new place', 'you're pregnant' or something of that sort. This way you can surely prank many of your friends and even family members.
Notification Spamming
This facebook prank idea can be little annoying. The main thing to take care of, when using this idea, is to make sure that you're playing with a good friend. Start by stalking them and liking everything they do, including their pictures, updates, comments, etc. But, immediately after, unlike all that you just liked. So, your friend will be spammed with notifications and when he opens them, it'll all lead to nothing.
The Fake Profile Link
This one's quite famous, and we've also talked about this one on ShoutMeLoud. Just post a status update and add this profile link :  http://facebook.com/profile.php?=73322363. This is a fake profile link, which means that whoever clicks on it will be taken to their own profile page. So, go ahead and post a status update such as "My friend is missing, if you find him please let his family and friends know" followed by the profile link. Make sure that you remove the attachment image when posting the status or it'll end up showing your own profile image. You can come up with many funny status updates and then add this link. When a friend clicks on it, they'll land on their own page and be super confused.
Identity Theft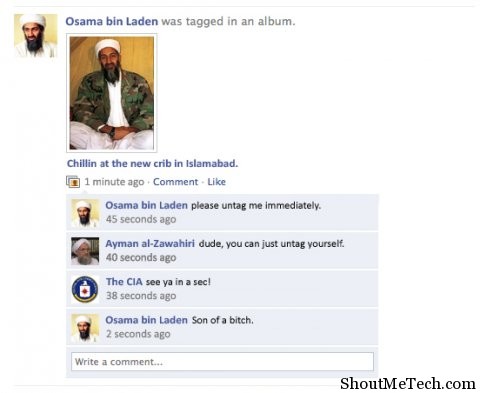 Find a close friend, copy all his profile details including his profile picture and create a new Facebook profile. Use their name for the new profile too, this way they and friends of theirs will be super confused. Make the whole profile look like an exact replica of your friends profile and it should yield some funny results.
Warning: Do not attempt this Fb pranks with mortal enemies or people you do not know well.
Those were some of the Facebook pranks that will make your friends laugh, go angry and sometimes even hit you. But, in the end, these are just pranks and it will be soon forgotten. Do not try to embarrass or insult anyone. Let us know via comments, if you've tried any of these pranks before or plan on doing so.