I love reading about successful people because it helps me motivate myself.
Recently, I posted about 5 remarkable tech-entrepreneurs you should know, and reading that list was such a treat. When I was reading it, I realized the number one reason that any product or company becomes successful is because of the person/people behind the company.
For example, if you know anything about Steve Jobs, you would know that Apple wouldn't be Apple without him.
So, I decided to dig deeper into some of the most popular companies and tried finding the person/people responsible for their success.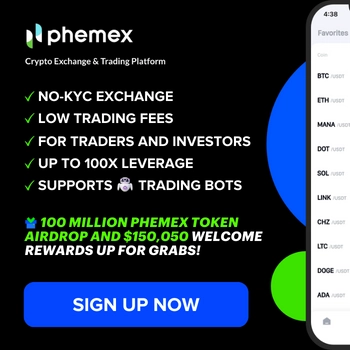 One of the major benefits of working online is that I have everything I need for my work with me on my laptop. So I'm always on my laptop.
When I feel lonely, I can just hop on Facebook, Gmail, or Skype. If I am feeling weary, I can listen to music or watch videos on YouTube. My point is that evolution in the IT industry has brought many of my favorite things closer to my fingertips.
In almost every industry, products and services are getting faster, easier, more useful, and ultimately better.
One of the strongest components of a company's development is the internet. Internet services have become very popular because of how versatile they are. And they exist in all sectors:
Healthcare
Travel & Tourism
Education
Hospitality
Research and Development
…and so on…
Most of us don't even know or bother to know how we are getting all these services or who the people are behind the scenes working to make these things a reality.
This article is an unofficial tribute to all those internet companies and people who have contributed to changing my life (and the lives of billions around the world).
List Of Influential Internet Companies & The People Behind Them
There are many companies that have blended expertise and improvisation to deliver useful tools and services to help millions of people around the world. These tools and services have also served every commercial business sector.
Here is a list of internet companies and the influential people associated with them.
1. Google – Larry Page and Sergey Brin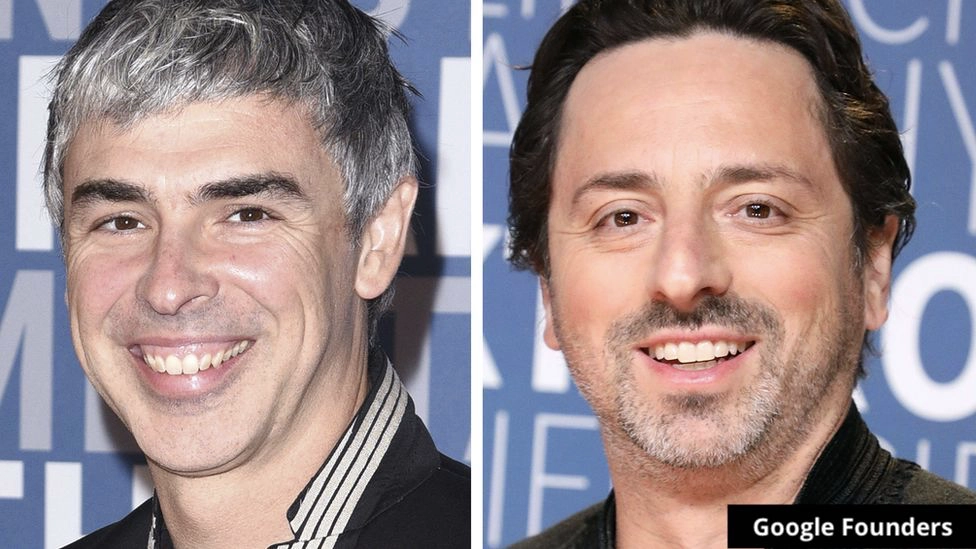 Google came into existence in January 1996 when Larry Page and Sergey Brin submitted their research project at Stanford University (California) as Ph.D. students.
Since that day, Google (the company) has added many additional services beyond their flagship search engine:
Gmail
Google Drive
Google Maps
Blogger/BlogSpot
Google Analytics
…and the list keeps going…
Anytime anyone has an unanswerable question, someone else always says "Google it". That's what a powerful brand looks like.
2. Apple – Steve Jobs, Steve Wozniak, and Ronald Wayne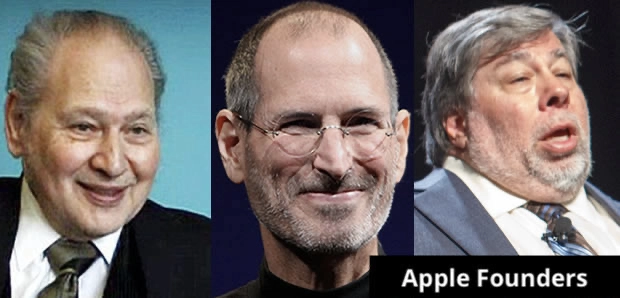 If we talk about Apple Inc., the first name that comes to mind is Steve Jobs.
Well, Steve Wozniak and Ronald Wayne are also two co-founders of Apple (formerly Apple Computer Inc.).
Apple has offered a great range of electronic devices to this world; the iPhone (launched in 2007) is by far the most popular.
Apple is also distinguished for providing exemplary service to its customers.
3. Microsoft – Bill Gates and Paul Allen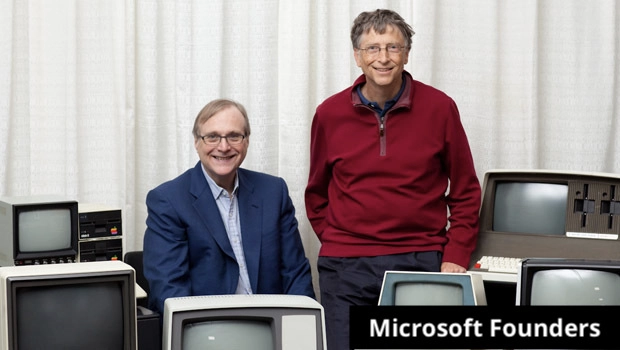 Microsoft, the leading provider of operating systems all over the world was founded in April 1975.
Bill Gates and Paul Allen are the co-founders of Microsoft.
Some popular products of Microsoft are:
Windows
Microsoft Office (Word, PowerPoint, Excel, etc.)
Xbox
Dynamics
Bing
…and many others…
In 2011, Microsoft acquired Skype Technologies and included this VOIP service into their basket full of many other useful products.
Microsoft has also been making waves in the mobile phone industry with their Windows Phones.
4. Yahoo! – Jerry Yang and David Filo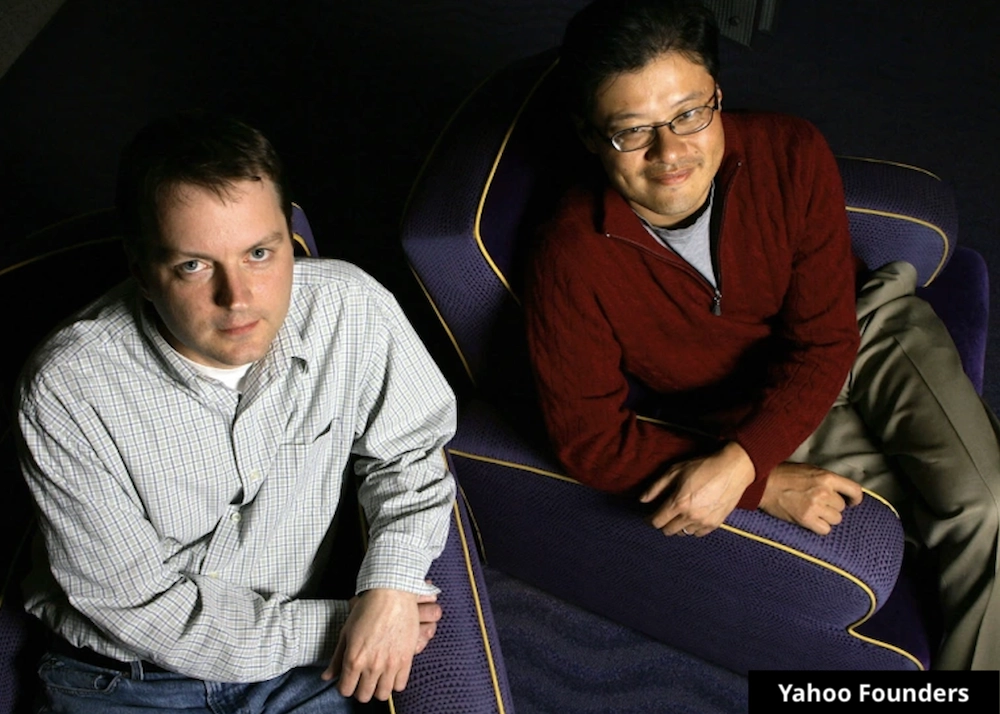 Famous for providing various internet services, Yahoo! Inc. was founded in 1994 by Jerry Yang and David Filo. Since then, Yahoo! has given us:
Yahoo! Search
Yahoo! Directory
Yahoo! Mail
Yahoo! Answers
Yahoo! Groups
Yahoo! News
Yahoo! Finance
…and much more…
Yahoo! is ranked among the top 10 most visited websites in the world.
5. Facebook – Mark Zuckerberg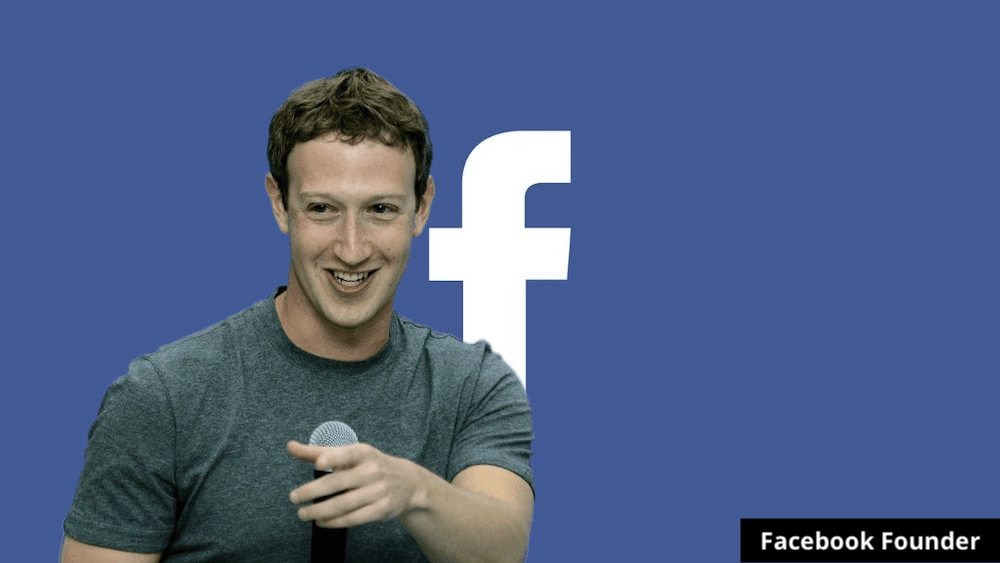 Mark Zuckerberg founded Facebook in February 2004 with a few of his college roommates and fellow Harvard University students Eduardo Saverin, Andrew McCollum, Dustin Moskovitz, and Chris Hughes.
This website is consistently ranked in the top 3 most visited websites worldwide and is by far the most popular social networking website.
Facebook has about 2.93 billion active users. Facebook is not only a social networking behemoth; it is also one of the most powerful marketing tools for businesses.
6. WordPress – Matt Mullenweg and Mike Little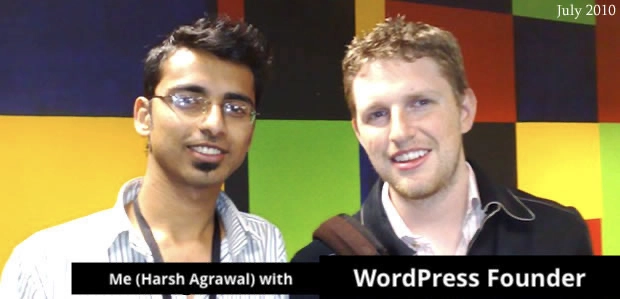 On a personal note, Matt Mullenweg is one of my favorite tech entrepreneurs, and he's also the guy behind WordPress.
WordPress came onto the market with its first release in May 2003. Founded by Matt Mullenweg and Mike Little, WordPress doesn't need much of an introduction, as 40.2% of the websites in the world (including this one) are powered by WordPress (as of Feb. 2022).
7. Wikipedia – Jimmy Wales and Larry Sanger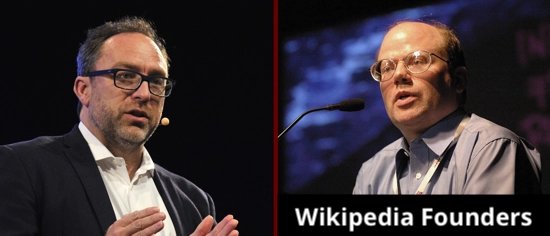 Wikipedia is quite often called the "Internet Encyclopedia".
Wikipedia came into existence in January 2001 by founders Jimmy Wales and Larry Sanger. It is a collection of over 40 million articles in 293 different languages.
Above all, Wikipedia is a non-profit venture of the Wikimedia Foundation with a focus on serving the whole world.
8. Dropbox – Drew Houston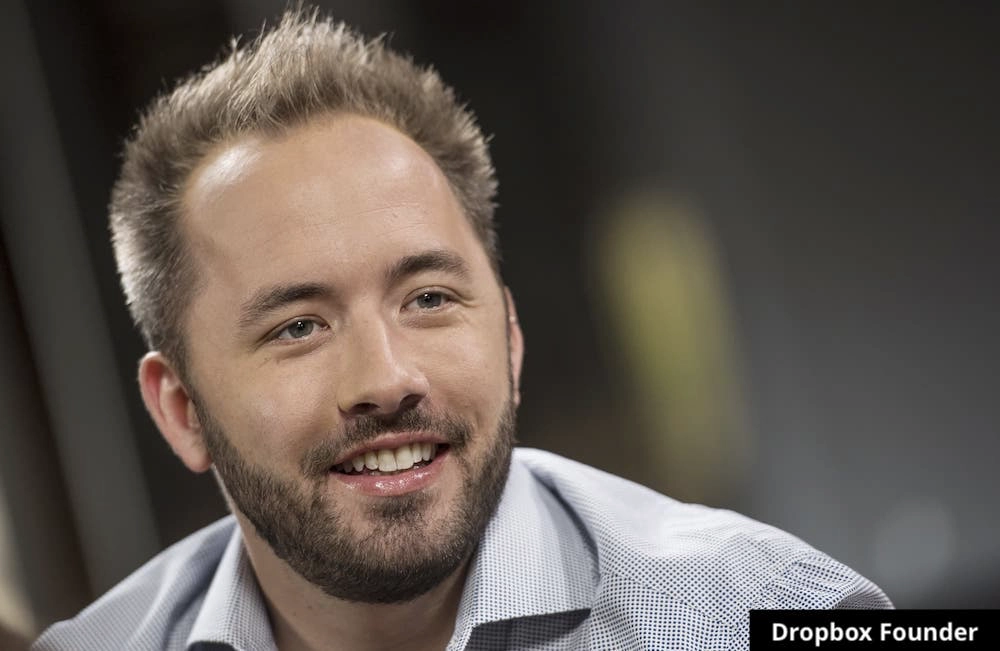 Dropbox was founded by Drew Houston in September 2008.
The main product of Dropbox. Inc is the Dropbox file hosting service, which allows users to keep large online backups of their files and folders.
Drew Houston developed this service because he frequently forgot to carry his USB flash drive, proving that sometimes our drawbacks can give us the motivation needed to make it big.
9. Evernote – Phil Libin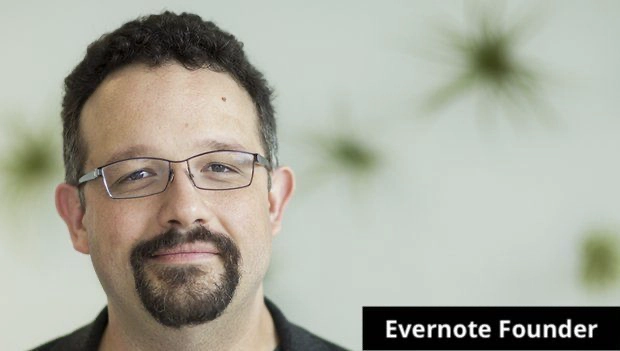 Evernote is note taking software introduced by the Evernote Corporation in June 2008. The company was founded by Phil Libin, and within three years of its inception, it had over 11 million customers. The Evernote software supports all types of operating systems, and it is an extremely useful service.
10. Pinterest – Ben Silbermann, Paul Sciarra, and Evan Sharp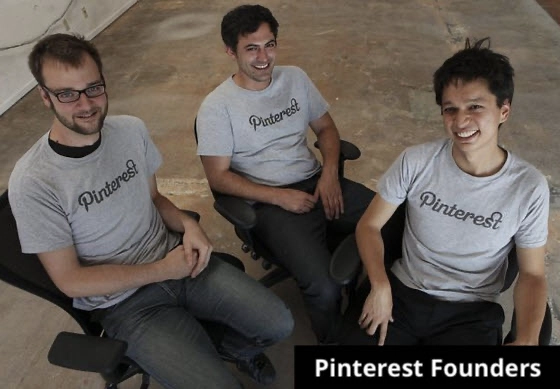 Pinterest was launched in March 2010.
It is a board-based photo-sharing website that was founded by Ben Silbermann, Paul Sciarra, and Evan Sharp.
It is also known to be the best social bookmarking website in the world, and it is placed among the top 30 websites in terms of traffic and page views.
11. Badoo – Andrey Andreev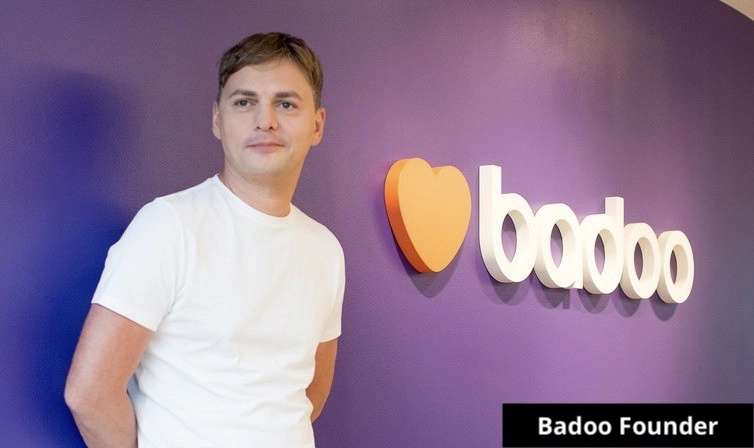 Badoo is a famous dating-based social networking website founded by Russian entrepreneur Andrey Andreev in November 2006.
This website offers its services to 180 countries.
Even though this company is ranked among the top 150 websites in the world, it has been criticized in various circles for implementing faulty practices. Still, its success is nothing to scoff at.
12. Amazon – Jeff Bezos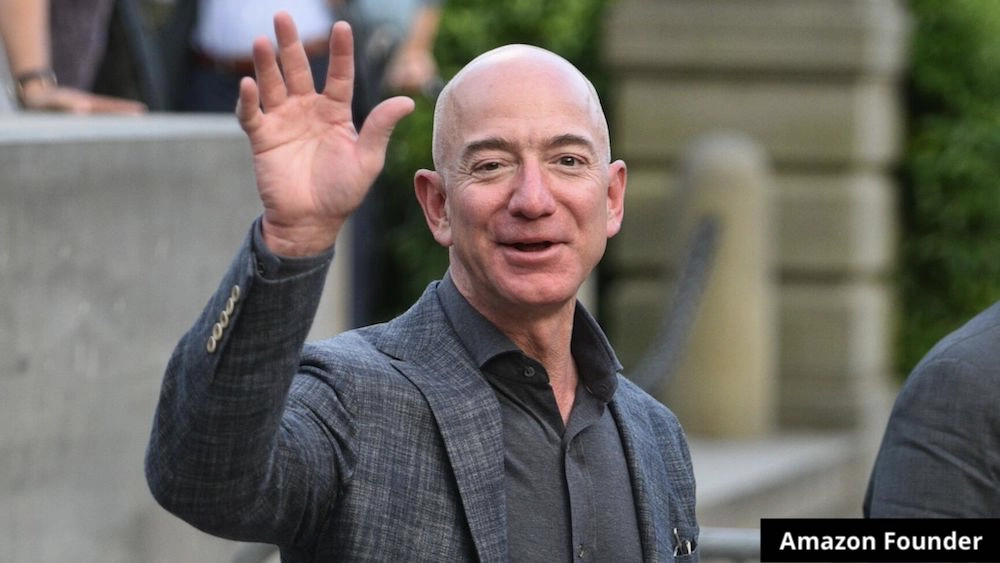 Amazon Inc. started working online in 1995. It was founded by Jeff Bezos in July 1994 and is crowned as the largest online retailer.
Amazon.com has kept acquiring many firms throughout its history in order to keep offering high-quality consumer goods to its loyal customers.
Jeff Bezos also surprised the world once again in Nov 2013 with his idea of using drones for delivering goods to your doorstep.
13. Paypal – Max Levchin, Peter Thiel, Luke Nosek, and Ken Howery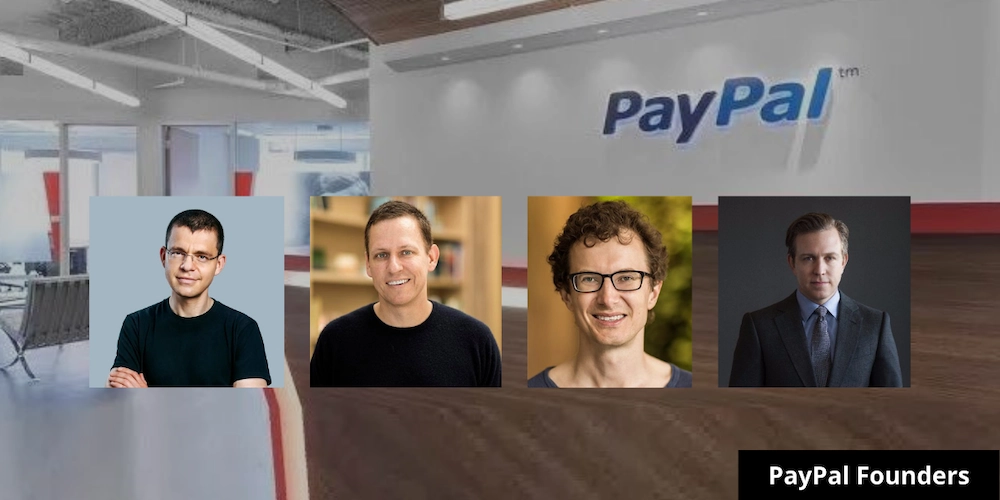 Paypal was founded in 1999 by Max Levchin, Peter Thiel, Luke Nosek, and Ken Howery, and started as a money transfer service.
Paypal is now a subsidiary of eBay Inc., but long before then, Paypal was (and still is) the go-to place to make payments online.
It allows for vendor payments, business transactions, and general individual payments.
14. LinkedIn – Reid Hoffman, Allen Blue, Konstantin Guericke, Eric Ly, and Jean-Luc Vaillant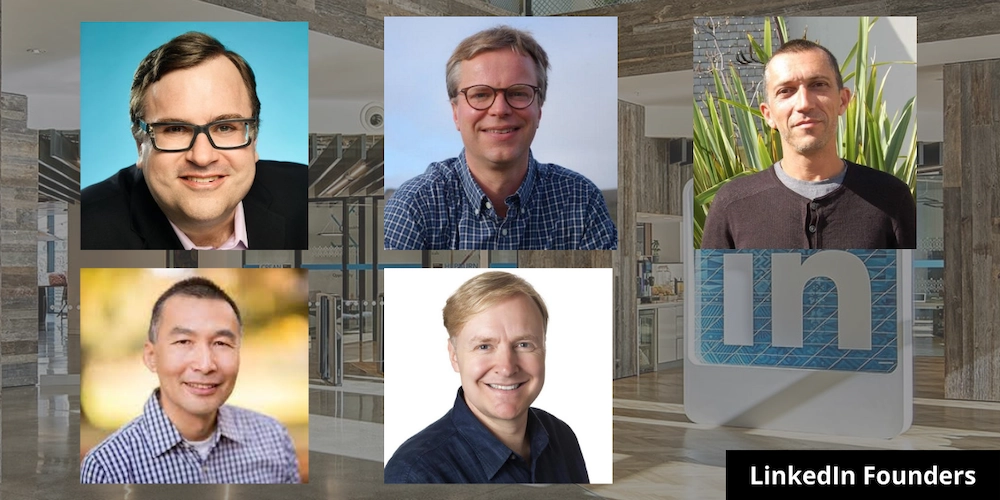 Reid Hoffman, Allen Blue, Konstantin Guericke, Eric Ly, and Jean-Luc Vaillant founded LinkedIn in December 2002 and launched it on May 5, 2003.
LinkedIn is popular as a professional social networking website. As of 2016, LinkedIn has 467 million users and is functional in over 200 countries.
15. Samsung – Lee Byung-Chul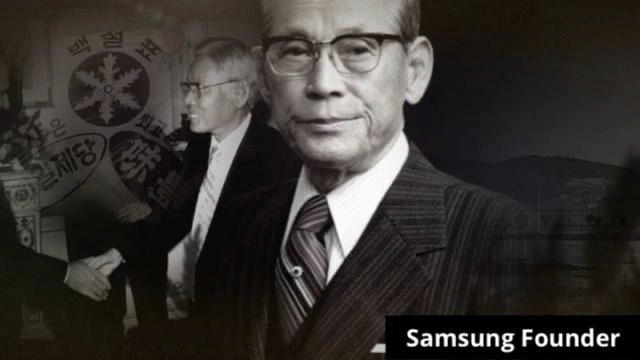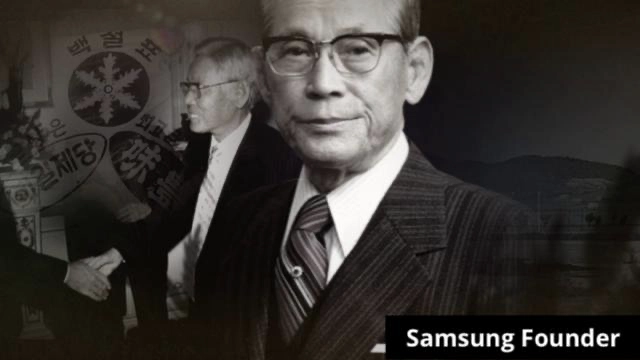 On this list, Samsung is the only non-US-based company.
Samsung was founded way back in 1938 by Lee Byung-Chul as a trading company in Seoul, South Korea. It came to prominence in the 90s by delivering some awesome consumer electronic goods to the world.
The Samsung Group is a conglomeration of some heavyweight individual business units. Samsung has become a force to be reckoned with following its introduction of smartphones (the ones that don't catch on fire).
The People Behind The Companies
Now you know some of the most famous internet companies around the globe, and the mastermind(s) behind them.
All of these people are remarkable, and what they have done is inspire all of us. I'm planning to read as much as I can about these people and figure out what is the one thing that has made them shape the tech/internet industry in the way we see it today.
If you happen to know some interesting facts about any of these entrepreneurs, feel free to share them with me and others via the comments below. Also, what other companies and entrepreneurs inspire you? Let us know!
And don't forget to share this post with your friends!