Designing logo of your websites could be a daunting task for anyone with zero design skills, but there are plenty of online logo maker websites which makes the task easier. Think of these sites as logo generator, where you can use pre-defined logo templates or just add your brand name and create the logo for you. If you want to be more creative, you can edit your logo from scratch using the tools provided by these free sites. But first, why you need a logo?
After setting up your business, main aim is to make people remember it. And this can be achieved by presenting something unique, something which can represent your company and logo of your website works as a visual brand representation. Now a days, you will be using your logo on various platforms like Facebook, Twitter, Google plus and many more. So when you design your logo with these free logo maker sites, make sure to keep these factor into mind too. Your logo should be short-simple, and most important reflect your brand personality. Choice of colour is very important and you should read this awesome guide on psychology of colours, to understand what colour your logo should be of.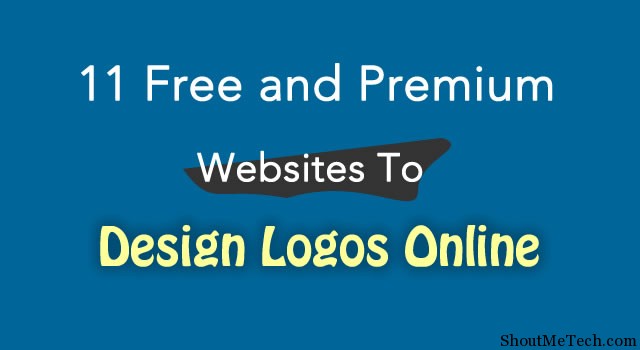 Very often, getting a unique premium logo requires lot of investment. Professional logos can start from as low as $50 and may go up depending on the quality and experience of the designer you hire. So, here we present you 11 Websites where you can get both free and premium logos for your business. These sites give you freedom to design professional logos in Do-It-Yourself manner.
NOTE: Most of the free logo generator sites are 'free' in very strict sense.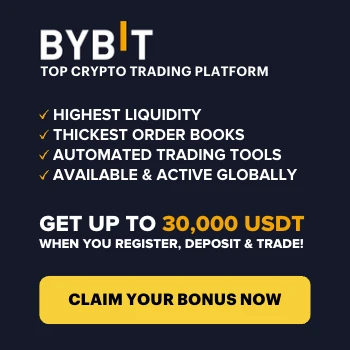 Free Online Logo Maker Websites:
Now, let's have a look at these sites:
This is a very creative website which can help you in designing a logo and business card for your business which can exactly represent it's identity. You can develop professional looking logos in just few minutes. First you just have to select category of your site, enter the company name and optional tagline and you're ready to go. The site then processes your data according to the information and you can see a lot of logos as shown below: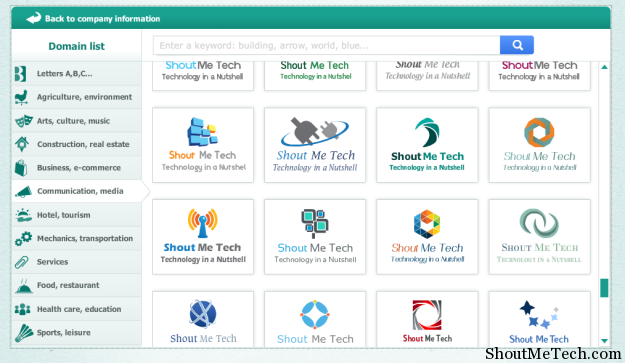 As shown in the image above, you can again modify the logo by changing category, the positioning of element in your logo, add gradient styles, change font, size, glow effect and much more. You can spend some more time making your logo more professional.
It provides easy to use interface for anyone in which first you can choose an image which really goes with your business. And then you can Add Text which may be your logo text or just tagline. Next the tool offers you to modify the font of the text, it's color and much more. You can adjust the positions of the image and text, flip them, rotate them, increase or decrease their size. Here is the one I designed in just five minutes: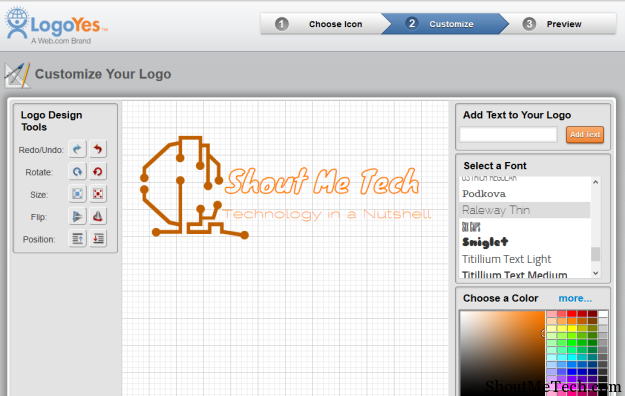 Once you are happy with your logo, you can click on Next button to preview your logo. You can also go back and edit if you want to change anything. Next, the site offers you high resolution files for your logo for just $0.99 along with one year subscription of the do-it-yourself Website Builder from Web.com.
The only site I found which offers absolutely free logos with no string attached. You are free to download the logo in jpg format, however for other formats, you have to buy a small up-gradation package for your account.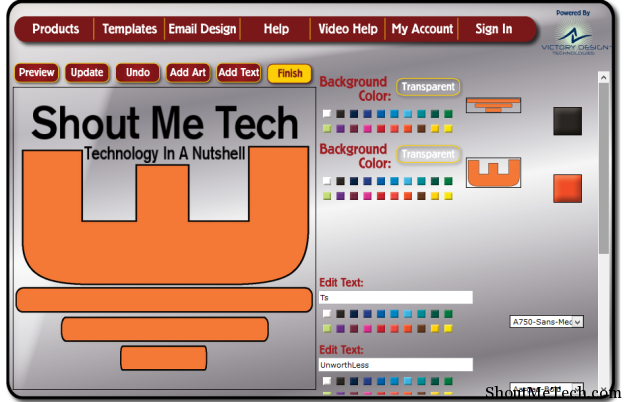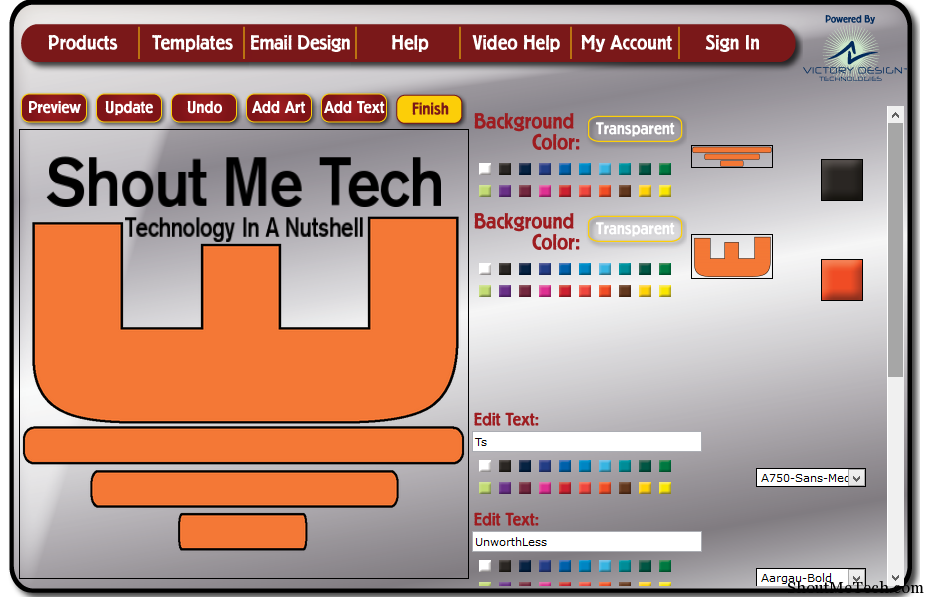 The process of designing the logo is more or less same like offered by the other sites, but this is the only site which offers free logo in true sense. The JPG image you can download is of good quality, so it depends entirely on you as the customer, if you needs the image in other formats, the small up-gradation fee won't do any harm.
This is another great website which provides you with good logo designs to choose from. Unlike the previous sites where you develop a logo from scratch, this site offers variety of options to first choose from and then edit it according to personal preference. On the homepage of the site, you'll find a lot of good logos. You can choose the category of the company you're designing logo for, from the panel on the right. Once you find a good logo, just click on it, and then modify it with your own company name.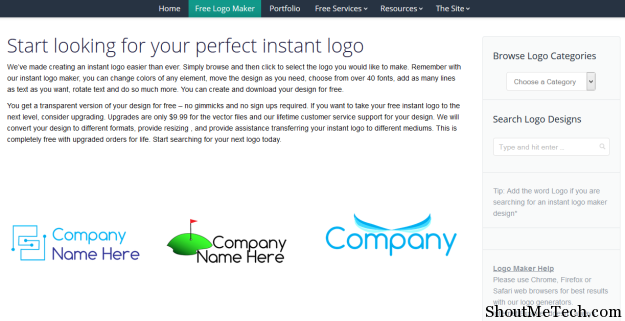 The basic logo can be downloaded for free of cost, however, if you need high resolution vector graphics, you need to pay just $9.99.
This site offers a variety of categories for logos. In order to download or save a logo on this site, you first need to create an account. One can choose a category and then can sort the logos according to various styles like Artsy, Antique, High-Tech, Formal + Corporate etc. You can choose a design and then can modify the logo according to your preference in the editor window.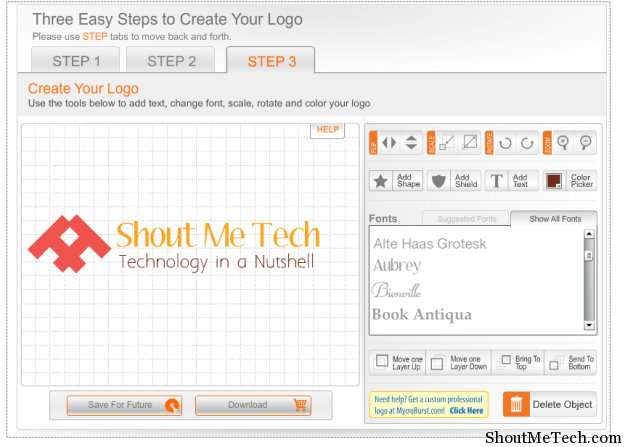 After you're satisfied with your logo, you can either save it for future reference, or download it. This site also offers quick 4 steps to make your business card ready with your logo if you want.
It provides very easy to use interface to make your logo online. However, I found that the options for choosing an image for the logo, are very less. Thus, restricting people to modify only a set of images to try out on their logos. Though it has restriction on the images to select, it offers variety of options to modify the image. One can even modify a certain part of the logo image by changing it's color, orientation etc.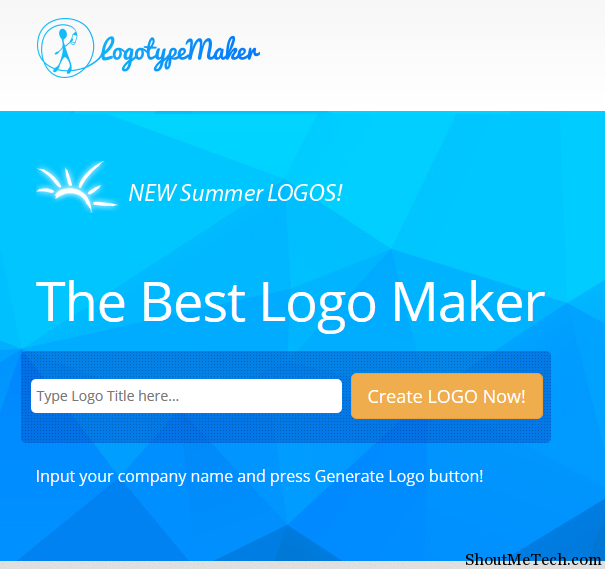 You can then register on the site to download your logo. Though the free download comes with a watermark, but the site offers for premium version of your logo with all files and unlimited edits for just $24.12 .
A Website that offers logo for $29. Just put in your company name, and you can see different logos made for your business in just a few seconds. Search can be customized to different industries and I found the customized the logos look really great. Once you like a logo, you can either see it's variants of customize it yourself. There are different variations of one logo which differs in the color scheme being used. The editor though offering a variety of options just like the sites offering above, is very slow.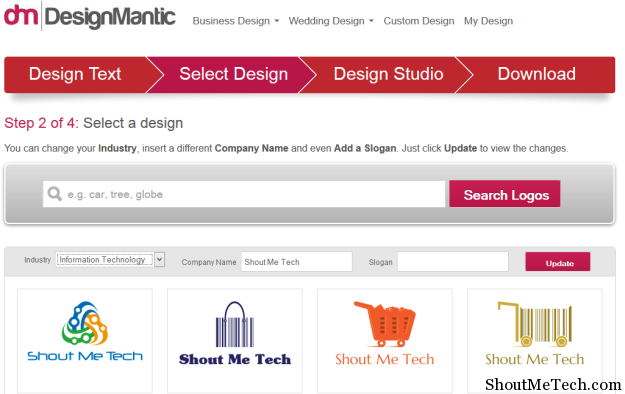 After fully customizing the logo as per requirements, the download button, it takes to a optional order of designing business cards and t-shirts with the logo on it.
Graphic Springs offers very good quality designs. I was pretty much satisfied what I got spending just 2 minutes on the site. Very easy to use interface, along with professional looking images to put on the logo. One can easily change the color of the image and the text so as to make it suitable with the background of the site.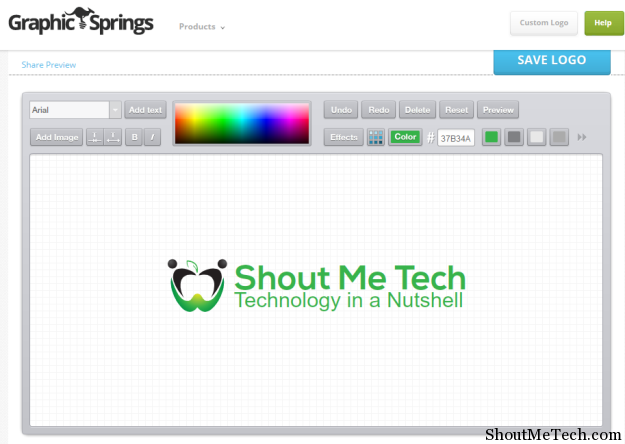 You can buy the logo for $39.99, which would allow you to copyright/ trademark your logo, gives you full access along with editing your logo as per need etc. The Pro-Package offered by Graphic Springs, would allow you to protect your graphic, so as no one can ever use the same logo.
Want some good logos? This is the site which would help you. Along with good quality designs, you can expect a bit more by designing your business cards with newly designed logo and then customizing as per requirement. The editor and other features are same like the editors seen in previous sites.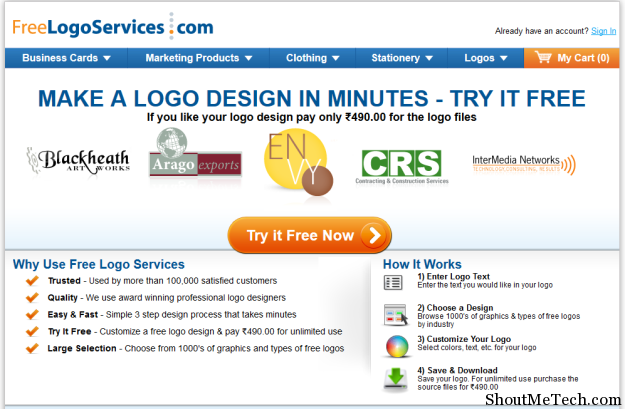 However, the quality of service provided seems good at the moment and the designing of custom business card is a feature which made me add this site to the list.
Logo Garden aims at providing you a logo in three easy steps. Choose your category, select an image, customize and add effects, your logo is designed to be used. The most unique feature of this site is adding the effects to the logo images. It offers effects for both image and text such as shadow, reflect, distress, changing orientation etc.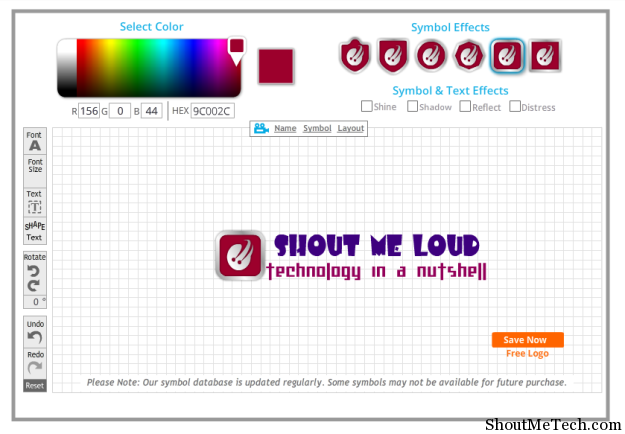 Along with all this, the site also offers some symbol effects which turns the symbol into different patters such as a trophy. The metallic finish around the symbol makes it look more presentable and attractive.
Online Logo Maker 24, follows the making logo paradigm in four easy steps:
Fill in Company Name
Choose a Design
Edit the logo
Save & Download
Once you choose the niche of your business, you are designing a logo for, the site presents a variety of designs for logos.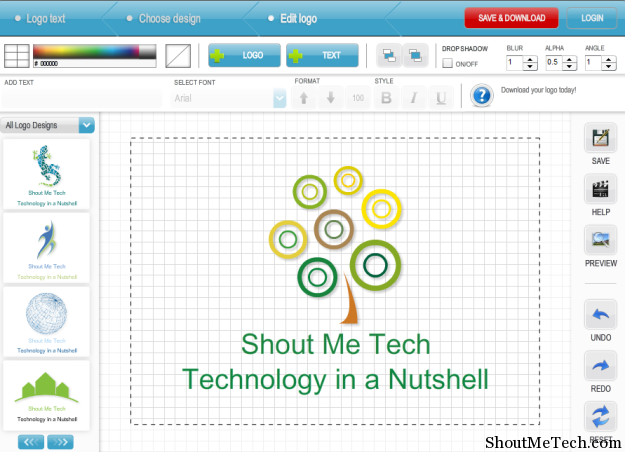 ---
Some of the sites, are very good as they provide some unique feature and easy to use interface for the end-user. However, some of the online editors were too slow to be operated. None the less, these sites definitely offers a good opportunity for making Do-It-Yourself Logos. Even if one prefers to try out only paid services, these free editors can help in clearing up the mind of the customer as what is actually needed and what color combination, design etc. would be suitable according to the background of the website.
I hope that this would be helpful and you get an awesome logo for your business at a fraction of cost of the logos designed by companies on special order. If you know of any other good resource or you use any website to get free or cheap logo for your business, do let us know via comments.