There are many times I'm stuck in a situation when I have to share a large video file secretly with my friend. Email attachments is not an option, as most of Email client I use have file size limitations. Here I'm sharing some sites which let us send large files. Many of them offer options like password protect file and also you can use a couple of them to receive large file secretly.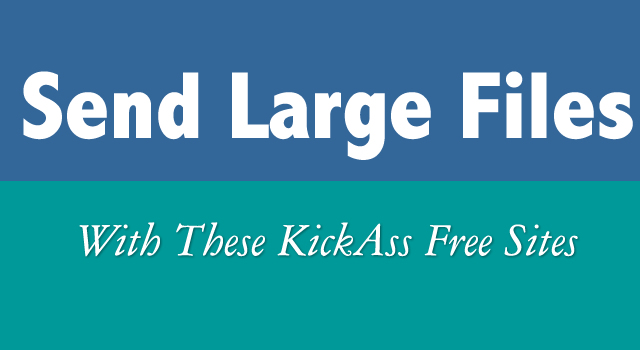 I wish, someday Gmail will remove its attachment file limit and let us send files more than 20Mb, but till the time I believe all these free websites are our last resort.
These days you will find an ample amount of free file hosting websites. Though the biggest problem which you will face with these websites is that they have limitations on the size of file. Finding a web service which let you send file of size up to 10-20MB is not tough, but when you have to send a file above 50-100MB, it becomes a big deal.
Awesome Sites to send large files for free:
Wetransfer: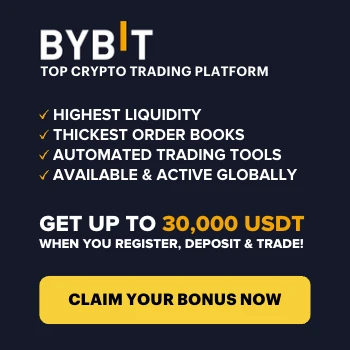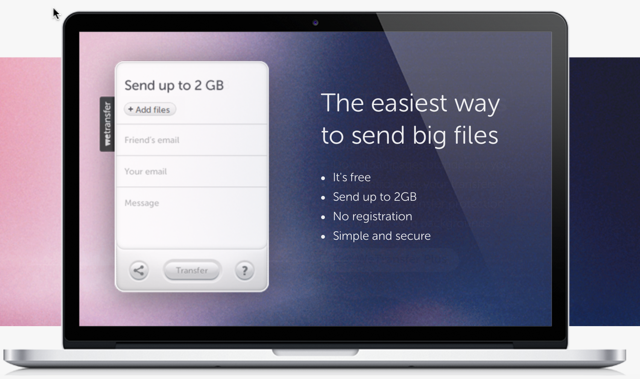 WeTransfer is the number one choice for users when they have to send a large files for free. With WeTransfer free plan, you can send files up to 2GB for free. You can either mail your friends with the download links directly. Your links are active for 7 days, which is ample amount of time for your friends to download the file. You can also upgrade to their pro plan which will increase the single file size limit to 10GB.
Transferbigfiles: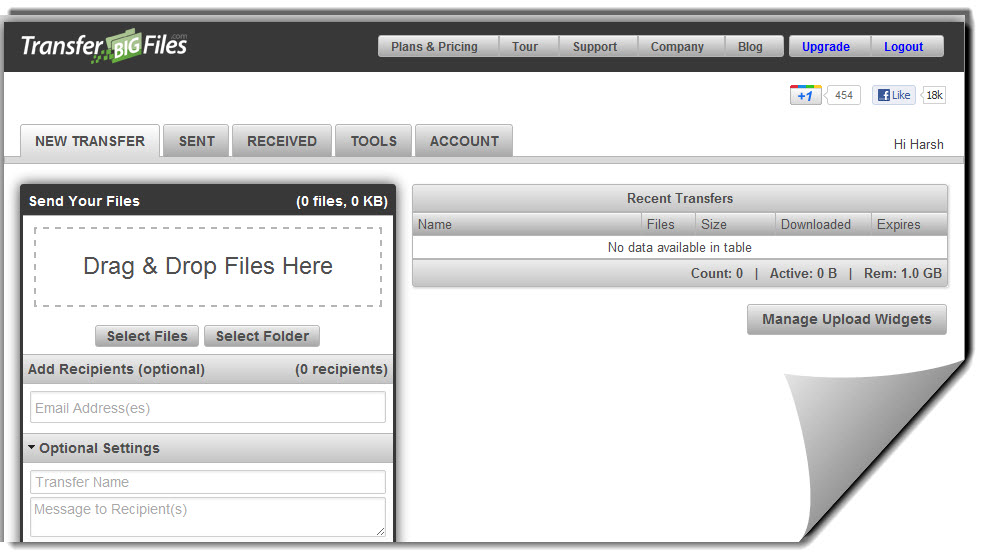 As name suggests, this site let us transfer big files free & quickly. Of all the sites I have found, I liked this one the most. It let you login via Facebook and Google. Max file size limit is 100MB and if you are using free account, file will self destruct in 5 days. The best thing is you can create upload widget, which you can embed in your website and your readers can upload file. I really wonder, anyone would like to do that, as some body might upload virus or porn. Anyways, leaving upload widget feature, Transferbigfiles interface is neat and clean. You can also drag and drop files here, which is again handy. There are some pro plans too, which is shown in screen below.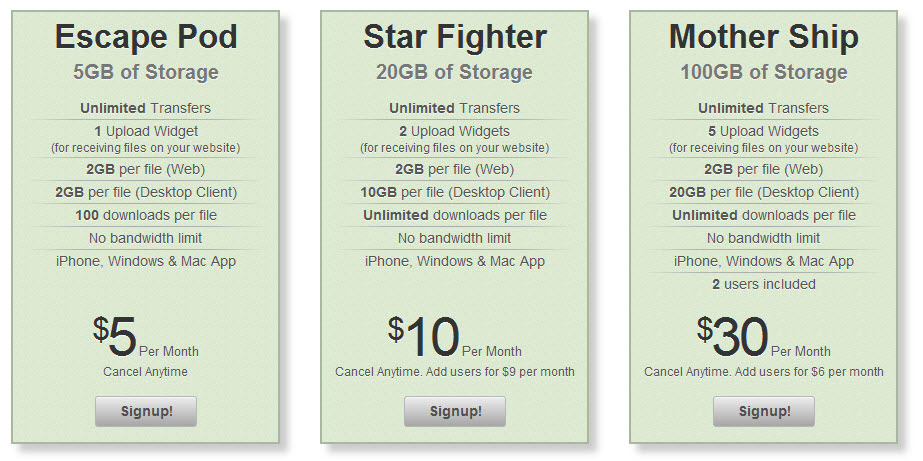 My suggestion, if your single file upload size is not more than 100 mb, then stick to free plan but if your requirement is in GB's, you can upgrade to suitable plan. Check out Transferbigfiles.
DropSend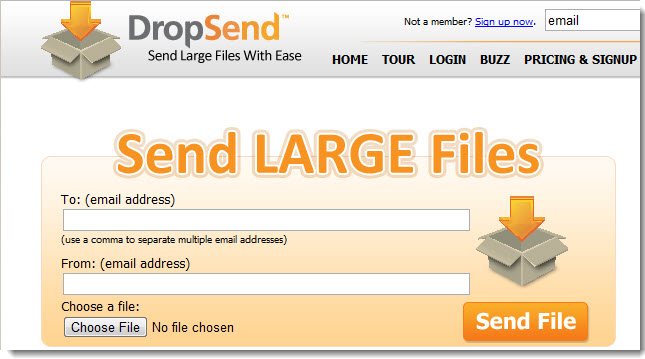 Dropsend is another freemium service, which let you send file up to 2Gb and monthly file sending limit is 5. Meanwhile, as soon as you create a Dropsend account and login to dashboard, you will be greeted with a message saying "Upgrade your dropsend account for free this month", don't fall for it until if you really need an account upgrade. Link
GigaSize

Gigasize again offers 2Gb single file limit and you can quickly register using your Google, Fb or Twitter account. ( I used Google). In free account, you can store files up to 2 Gb and I'm not sure about if there is any limit on number of files. Good for quickly sending large files.Gigasize. In free plan you can upload maximum 10 files at one go. <link>
Windows Live SkyDrive

Windows Live SkyDrive offer 25 Gb of free space and like windows sharing feature, you can set custom permission for files and folders.
<Link>
Filebanker

Filebanker is technically not a free service but it gives 7 days Free Trial. So if you have to send a file for the first time it will be a good pick. In free trial they offer you 50Gb of free space along with direct link for images. <Link>
LargeFilesASAP: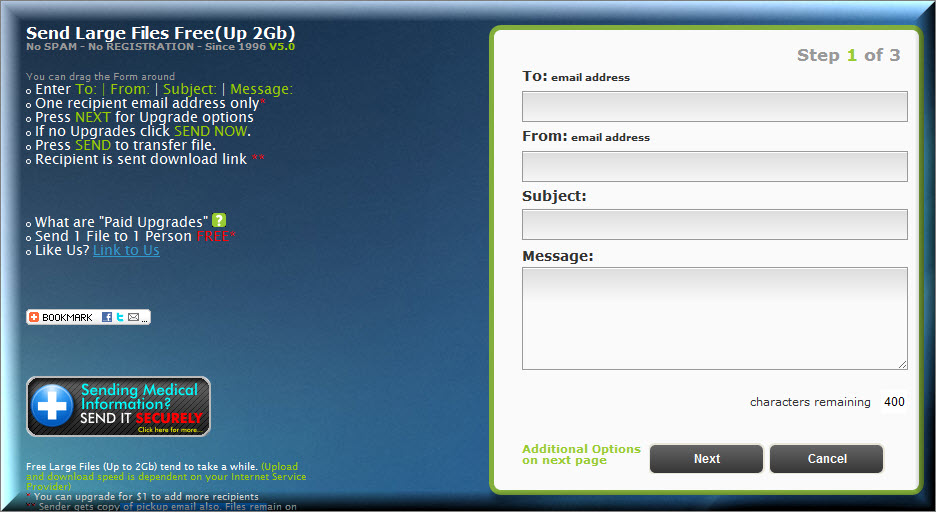 Quite a funny name. Huh! As name says, this site let you send single file up to 2Gb file/upload. File remains on the server for 3 days, which is decent. You can also send files to multiple recipients by upgrading for $1. Something to look out for when you have to send large files to multiple people.  <Link>
Sendthisfile: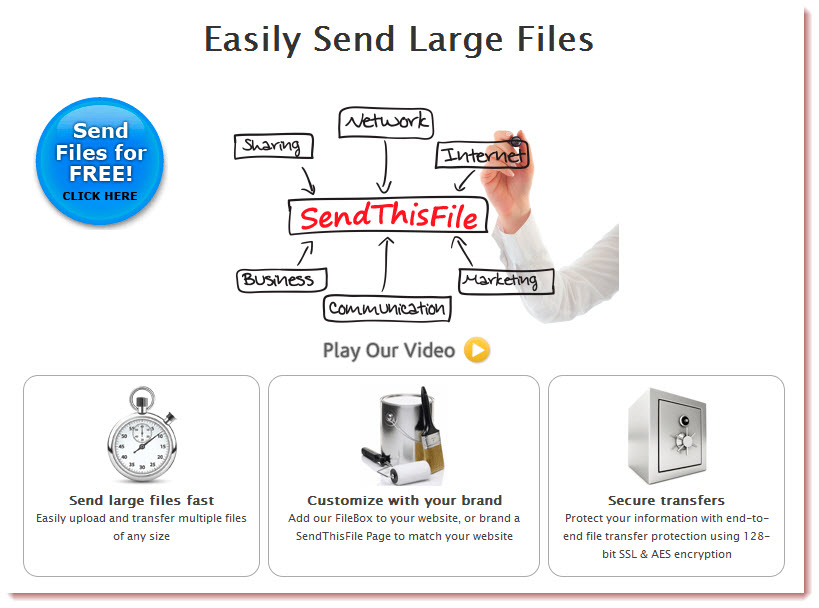 Another service which I added later, as this service offer 15 days unrestricted trial. This means, you can send files size more than 2 Gb using this. Though, you need to download sendthisfile uploader. You can quickly register account here using Facebook. Though, if you are absent minded like me, better stay with free account, as when you sign up for free trial account, you need to give credit card details. In free account, your single file max size limit is 2Gb.
You can also use Dropbox to send files quickly, something which I started doing lately. Do let us know more sites which let us send large files for free or offer unlimited kind of service?