Earlier I have shared some interesting Youtube facts and numbers, and extending the series today I will be sharing some mind-blowing facts and numbers about Facebook. Facebook is undoubtedly one of the most popular Website at this moment, and despite the fact that it usually is very unproductive for me in terms of time-killing, I still love it. If you have seen the popular movie "The social network", you must be aware of how Facebook was evolved from a simple site to world's most popular Social-networking site, and what all Mark Zuckerberg has gone through to reach where his company is at this moment.
Do you know the most popular social networking website "Facebook" derived its name from the informal name for the book given by some American universities to the students at the start of academic session every year? The purpose is same; to help users to know each other and in turn build a network. There are a lot of things we know about Facebook yet there are many hidden interesting facts that you would love to know. Here I'm sharing some of those Facebook facts that you would love to share with your Facebook friends.
Interesting Facts About Facebook:
1. Predecessor of Facebook
"Facemash" developed by Mark Zuckerberg is considered as the predecessor of Facebook. This site was comparable to "Hot or not" and was able to grab 450 visitors.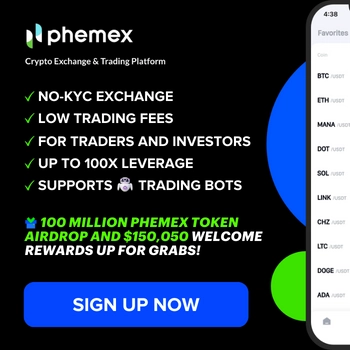 2. Mastermind behind Facebook
Of course most of you know about Mark Zuckerberg, he was just in high school when AOL and Microsoft offered him a job. He is a Harvard dropout but still mentions himself as a Harvard's graduate. He was just 19 when he started Facebook and at 29 he is the youngest billionaire who owns the fastest growing company.
3. Original home page
The original home page before the total revamping in 2007 has a manipulated photo of Al Pacino. It was created by a friend and classmate of Mark Zuckerberg, the founder of Facebook.
4. File sharing feature
In its early years, Facebook has this peer to peer (between friends) file sharing feature called "Wirehog". Through "Wirehog" any file could be shared between friends on Facebook. It was there till 2005 but in 2006 it was removed from Facebook due to piracy issues and only its photo sharing feature remained with Facebook.
5. Early collaborations
Initially, Facebook membership was offered only to Harvard students then offered to other colleges students. But in 2006 the first corporate collaborations happened with Apple and Microsoft followed by Intel, EA and Amazon. And by September of the same year anyone with an age of plus 13 was welcomed.
6. Easter eggs
Yes, you read it right, Easter eggs are hidden there in Facebook. Sometimes the code lies in the footer and sometimes a special word in the chat window can bring wonders on your screen. Here is an easy one that you can try right now. Login to your Facebook profile, and change your language to English Upside down, and you will see an interesting version of Facebook.
7. What Poking is?
Its actual meaning is not known, and even Zuckerberg kept it as a mystery. He says they thought it would be fun to introduce a feature with no specific purpose. People can mess around with it the way they like it.
8. Café Menu on Facebook
On Facebook, there is a café menu that is used by its employees to see what they have for the day at the office.
9. State users
California tops the list of users of Facebook in U.S. followed by Texas and New York.
10. Love for Facebook stuff
A Facebook Hoodie (XL) was sold for whooping $4,050 over Internet through eBay in 2010.
11. Tagging in status update
This is one of the most widely known Facebook features, but, unfortunately, many people don't know about this one. You can tag anyone in the status message by mentioning their Facebook name with "@" (@Mark Zuckerberg). This also works when you are writing comments.
12. Open Source
Facebook was developed from the ground up using open source software. We also release large pieces of our software infrastructure as open source.
13. Mind-Blowing Facebook Stats & Figures
There were 819 million monthly active users who used Facebook mobile products as of June 30, 2013.
There were 699 million daily active users on average in June 2013.
There were 1.15 billion monthly active users in June 2013.
14. Friends
On average, users make seven new Facebook friends per month; they initiate three requests and accept 4. 80% of Facebook friend requests are accepted.
15. Average time spent
20 billion minutes are spent daily on average
16. Time spend on Facebook
On any given day, 50% of active users login to Facebook. In US alone there are 128 million active users who login daily. Average Facebook user spends 405 minutes per month i.e. 13.5 minutes per day.
17. Facebook Pages
The total number of pages has reached 50 million. Facebook's population is three times that of US total population.
18. Apps
There are 10 million apps available for Facebook.
19. Likes
Since its launch total number of likes has reached 1.13 trillion and is continuously increasing.
20. Top User countries
Do you know Facebook Top User country is US with 155 million users followed by India with 45 million and Brazil 43 million users? There was a time when Orkut used to rule India and Brazil, and now Facebook is leading the Social-networking world in these countries.
21. Gender Strength
If you consider Facebook user by gender, then 56% of users are females and remaining 44% are males.
Few more important Facebook statistics:
It's always fun to know some less-known facts about your popular Social-networking site. If you know of more such facts, feel free to add it via comments. Also don't forget to share these interesting facts with your friends on Facebook. You can also subscribe to me on Facebook @denharsh.