Do you wish to invest US Stocks?
Do you wish to buy Stock of companies like Alphabet, Amazon, Apple?
Do you wish to invest in Nasdaq?
If you answered Yes, to one of these, then this guide is for you. Here I'm sharing some of the best ways by which you can buy shares in the US stock market from India.
A lot has changed in the past few years and thanks to the evolution of the financial tech market, now buying USA stock is no more a challenge for Indian retail and institutional investors.
There are a few direct benefits of investing in USA Stocks, such as:
Geographical diversification
INR depreciates overtime against the USD
Option to buy some good companies
There are a plethora of ETFs that let you buy US stocks and also specialized companies like Vested or Stockal that let you invest in USA companies.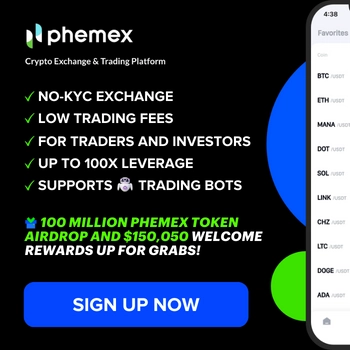 This is a complete guide for buying Americal stocks and as new services and cheaper methods are available, I will update this guide. For now, let's learn how to buy US stocks from India.
But before that,
Can Indians invest in the American stock market?
The short answer is, yes!
Under the Liberalised Remittance Scheme (LRS), the Reserve Bank of India (RBI) allows an Indian resident to invest up to USD $250,000 per year in overseas markets.
Indians can now invest in the American stock market and buy shares of American companies. You can invest via ETF such as Motilal Oswal Nasdaq 100 ETF or you can open a Demat account with your broker in India who has a tie-up with US brokerage house.
There are two important things to keep in mind:
The limit for investment is $2,50,000 per person per year which subsumes private visits, gifts and education expenses
If you are opening a Demat account in the USA from India, then you need to fill up form A2 and submit it to your bank. You can read about A2 and LRS declaration form here.
Alright, now let's look at ways by which you can open a Demat account in the USA from India or buy USA stock shares.
About fees:
Another big criteria to keep in mind when picking any of these methods for US stock investing is:
Check for brokerage charges
Currency conversion charges
You should pick the process which works best for your requirements.
Best Ways to Buy Stocks in the USA from India:
1. Vested: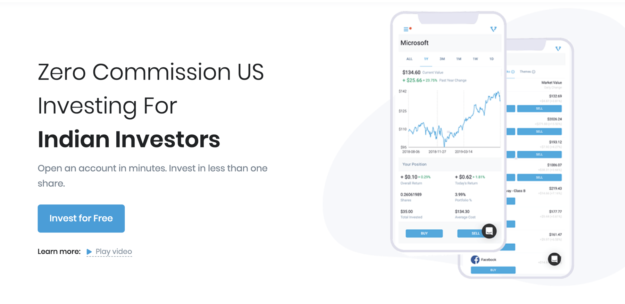 Vested is a new startup and they help you open a Demat account and buy American share and ETF via their platform. They work as a middle layer between Indian investors and Drivewealth (US broker). The Vested is registered in the USA and has a small team in India.
The platform is new but gaining popularity. The company is also offering $5 as a signup bonus. You can buy direct stocks of US companies or invest in ETF's.
I plan to do a detailed review of the platform in the coming days, however, you can create an account for free and be investment ready.
Create an account on Vested (Zero fees for a limited time)
Update: I have started using Vested to invest in USA based stocks. The platform works flawlessly, and mobile app makes it easier to manage your foreign stock portfolio.
Alternative:
Stockal is another similar platform that you may want to keep an eye on.
2. INDWealth:
INDWealth is a Gurgaon based Robo advisory platform, that has recently integrated options to buy foreign stocks and ETF from the platform. Like Vested, they are also integrated with Drivewealth (US broker).
The platform is new, and currently have fewer features than Vested. However, since the platform offers more services such as bond investment, mutual fund investments, stock analysis, and a few others, it is a decent choice for many. You can read my INDWealth review to learn more about this platform.
3. Via Indian Mutual fund companies:
If your goal is to have some of the American stocks in your portfolio, you can buy equity funds from Indian fund houses. These funds have either a combination of Indian + US stocks or just US stocks.
Some of these US-based equity funds from Indian fund houses are:
Franklin US opportunities fund
Parag Parikh Long Term Equity Fund – Direct Plan (Mix of US and India)
ICICI Prudential US Bluechip Equity Fund – Direct Plan
Via ETF:
Motilal Oswal Nasdaq 100 ETF (MOSt Shares NASDAQ 100)
The benefit here is, you don't have to do any extra paperwork like filling up from A2 and you could invest using your existing Demat account. Moreover, the taxation part is done as Indian norms and you don't have to get into double taxation.
Note: Do check for liquidity when investing in an international fund.
4. Overseas trading account from Indian brokers:
These are some of the popular Demat companies that offer an overseas trading account for investing in the US stock market:
India infoline
Reliance Money
Religare Securities
5. Foreign brokers:
These are two popular foreign brokers that serve Indian to let them invest in the USA and other country markets.
The minimum requirement is pretty high and may not be idle for every Indian investor. For example, Charles SCHWAB requires $25000 for account opening.
Note: TD Ameritrade is another popular firm that has been acquired by Charles SCHWAB. (Source)
6. Zerodha (In future)
Zerodha which is one of the most popular investment platforms for Millenials is also working on a product for foreign investment. Their CEO has announced the same on their platform and it could launch anytime in the coming few months.
Considering the quality Zerodha has been offering, I'm actively looking forward to this.
Conclusion: Invest in American Stock market from India:
So these are the best options that we (Indians) have currently to invest in the USA stock market. The US-based equity fund and ETF are great ways to get started. Vested is definitely worth checking out but the only caveat with them is the newbie startup tag.
Here is an interesting guide by Bemoneyaware that is also worth reading for further knowledge.
Indian overseas trading account and foreign broker account is recommended for more sophisticated brokers.
For now, I'm taking the ETF and US-based equity fund route for buying US stocks. Parag Parikh Long Term Equity Fund is currently my choice of fund for their philosophy and balanced investment in USA + Indian companies.
Over to you:
Now, it's your turn to let me know how you are investing in the US stock market? What are the things that you have discovered which other Indian investors should know?
Let us know in the comment section below.
Also, here are a few hand-picked guides for you to read next: