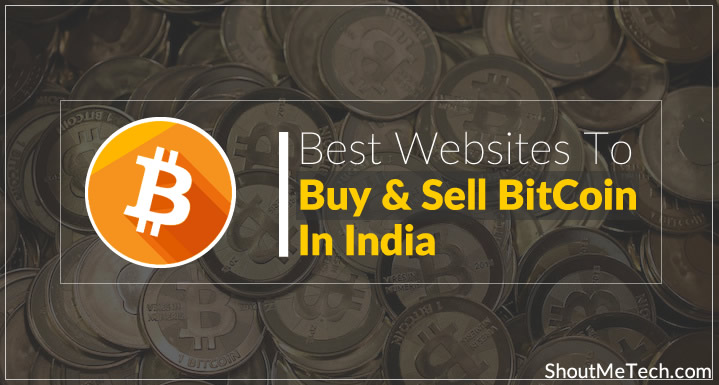 Bitcoin in India is gaining momentum & unlike the old days, it's now legal to buy & sell Bitcoin in India. However, there is only a handful of quality sites where you can buy & sell Bitcoin.
Here I'm listing down those Indian Bitcoin exchange websites that you can use to buy and sell Bitcoin. I have listed these websites based on their popularity & ease of use.
One thing that I have noticed with almost all of the Indian Bitcoin exchange websites is their pricing differs in real-time. So I would suggest that you don't put all of your eggs in one basket. Instead, purchase Bitcoin from different places. Originally published here.
Here is the list of updated Indian websites to buy & sell Bitcoins:
With this, let's get started & look at all of the popular Indian Bitcoin exchange websites.
Popular Indian Bitcoin Exchange Websites to Buy & Sell Bitcoins: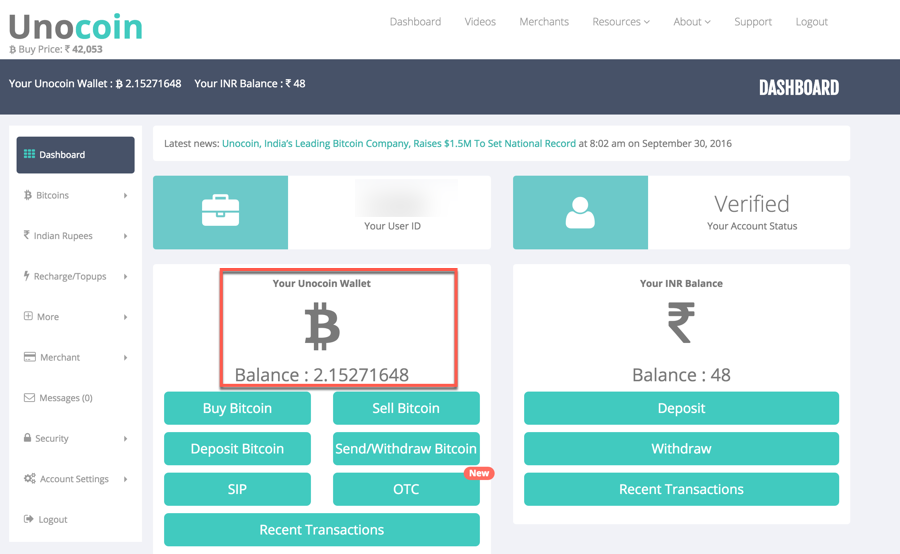 Unocoin is the first website that I recommend you to get started with if you have never purchased Bitcoin before.
Getting started with Unocoin is easy & their interface is beginner-friendly. What I like about them is the plethora of features they already have & features they are consistently adding. If you are someone who wants to invest in Bitcoin as a SIP, you can do that with Unocoin.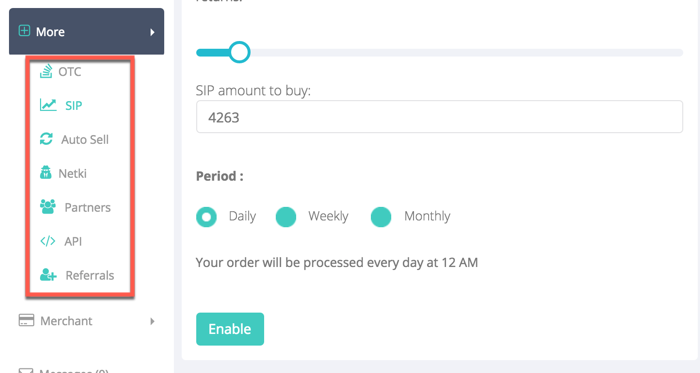 You can set a daily, weekly, or monthly budget for purchasing Bitcoin.
This is what Unocoin has to say about its SIP feature:
"Systematic Investment Plan is a new and exciting way to acquire Bitcoin – the first of its kind that is introduced by Unocoin. This is a more conservative approach to investing in Bitcoin than spending all your money on Bitcoin at once. This technique allows you to commit to a fixed INR amount on Bitcoin on a regular schedule regardless of the price. You need to fund your INR wallet and schedule the orders below to start with SIP. This feature helps with financial discipline by averaging out your cost and thereby reducing risk resulting in generating better returns."
At the time of writing, one can invest a maximum of up to 50K at once either in a daily, weekly, or monthly schedule.
Other features that make Unocoin a favorite choice for Bitcoin exchange are:
OTC Trading (Over the counter trading)
Auto sells Bitcoin
Netki: This lets you create a human-readable address for your Bitcoin wallet.
API: Unocoin provides a simple and powerful API to integrate Bitcoin payments into your business or application.
2-step authentication to keep your account secure.
Unocoin also has a mobile app that will help you make Bitcoin transactions from your mobile phone. The app is available for both Android & iOS platforms.
Read: How to purchase Bitcoin in India using Unocoin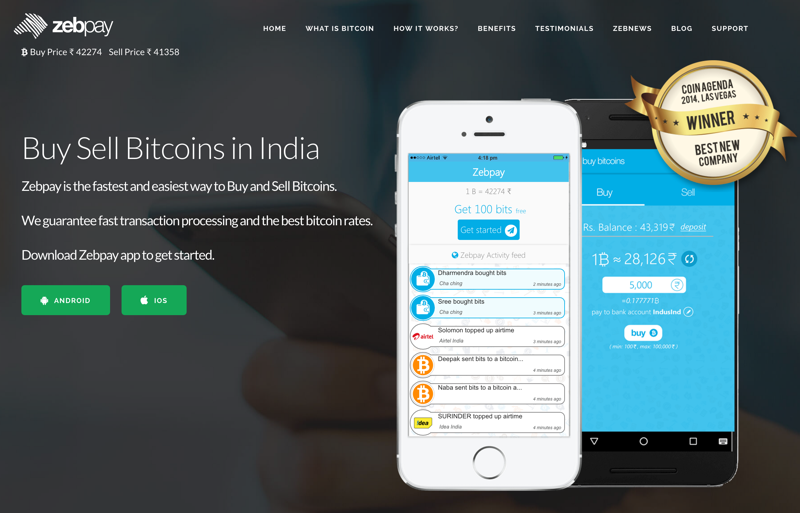 If you are looking for a way to trade Bitcoin in India from your mobile phone, Zebpay & Unocoin are the perfect choices for you.
Zebpay is an app-only ecosystem to buy & sell Bitcoin. Here you can transact in Bits & you can buy vouchers for popular stores such as Amazon, Cafe Coffee Day, Flipkart, and Pizza Hut (to name a few). You can also recharge your mobile phone, DTH, and Datacard using Bitcoin.
They are soon adding support for Broadband, Landline & electricity payments via Bitcoin.
Zebpay was earlier known as BuySellBitco.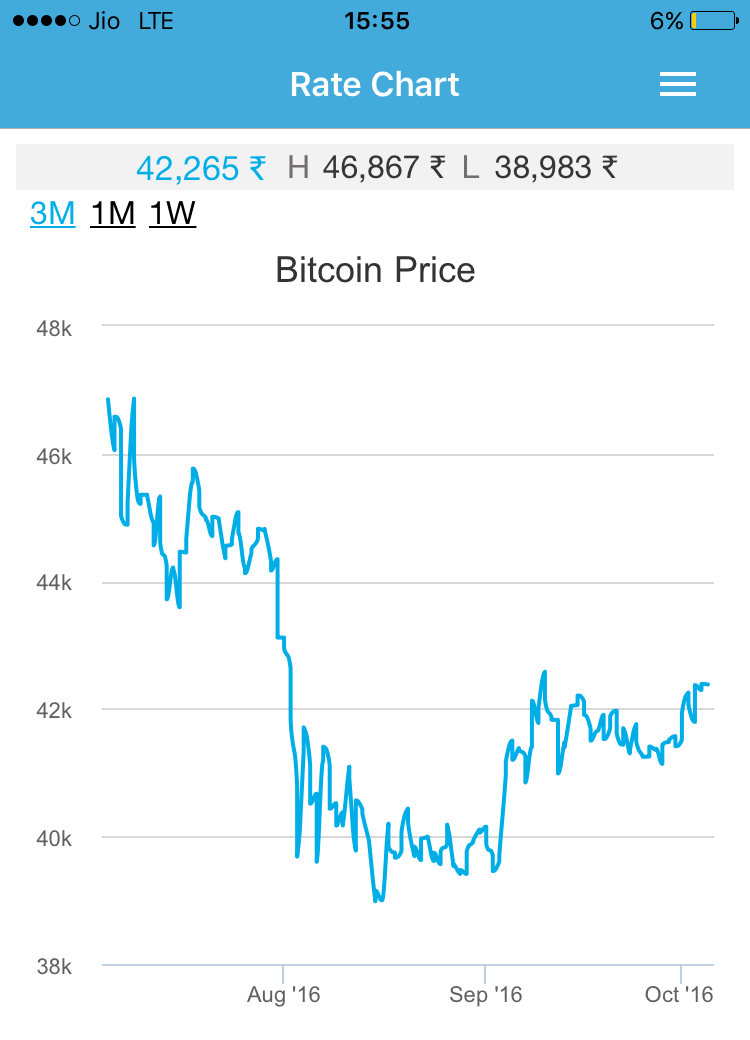 Just like Unocoin, this is user-friendly & you can get started in no time. Once you have downloaded & registered yourself using their mobile app, you can complete your verification by uploading a picture of your PAN card.
Once you are inside the app dashboard, you will see continuous activities from other members. This one reminds me of the ticker feature of Facebook.
Indeed this is useful, as you will also know what you can do with the Zebpay app.
Here is a screenshot of the Zebpay ticker feature: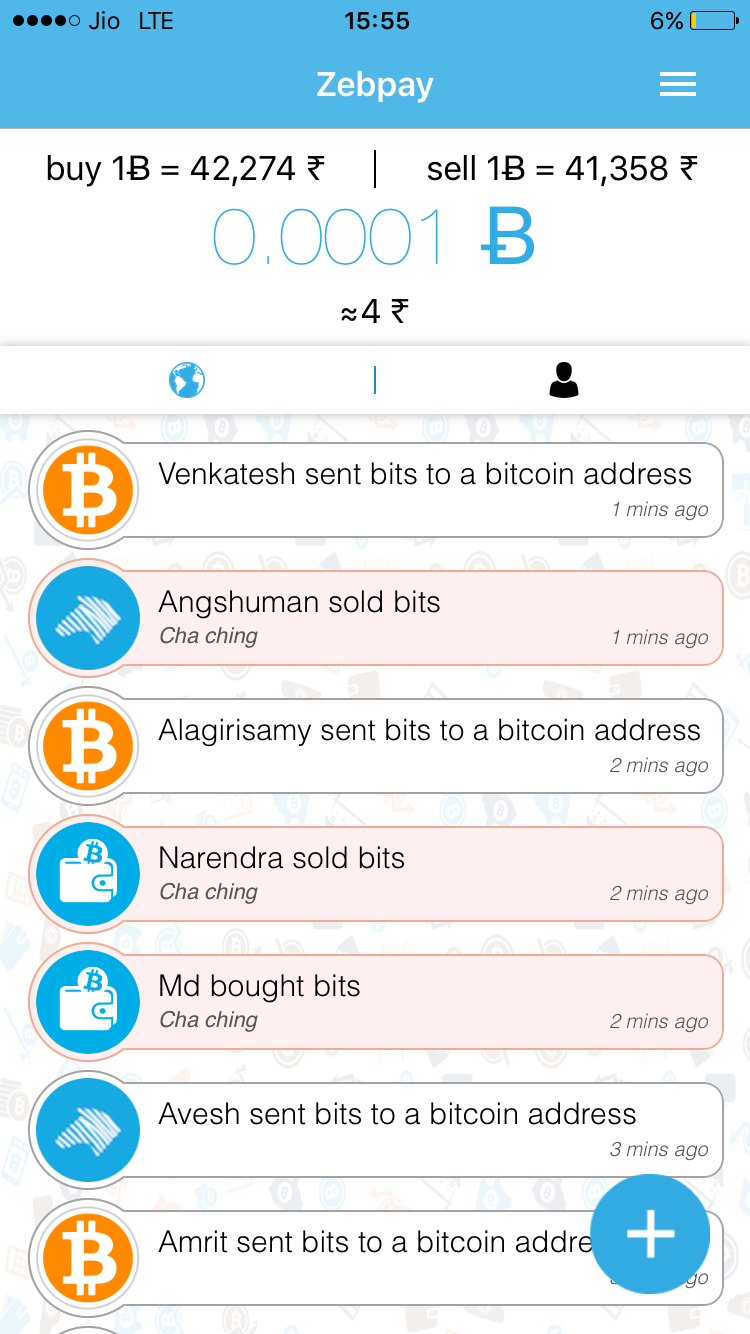 You can download the Zebpay app for iOS or Android & get started instantly.
Download iOS App | Download Android App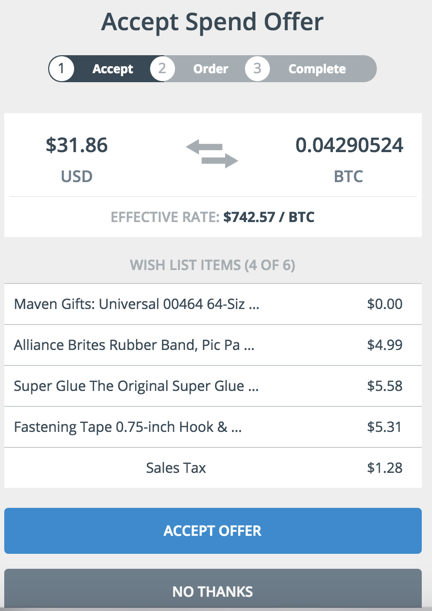 Unlike all the other websites listed here, this works in a different way. Here you can trade your Amazon gift card in exchange for Bitcoin. Once you have the Bitcoin, you can transfer it to your Unocoin wallet & convert it into INR. This is a smart way to trade your Amazon gift card for Bitcoin.
I have already shared the complete tutorial about Purse earlier & if you have missed reading it, you can read it here.
Well, these are the most popular Bitcoin Websites & Bitcoin exchanges in India that you can use to buy & sell Bitcoin.
I like Coinome and Koinex for their simplicity & their mobile apps make it easier to make transactions. You can choose any of the listed websites based on your preferences. I will keep updating the list as I discover quality websites to buy & sell Bitcoin.
For all those outside India, here is a guide to buying your first Bitcoin.
If you find this list useful, do share it with your friends on Facebook & Twitter. If you know of any other Indian Bitcoin websites that should be on the list, let me know in the comment section below.