So you want to buy Bitcoins using PayPal?
Well, if that's what you want; you are at the right place & I'm going to share all possible methods that you can use right now to purchase Bitcoins using PayPal. First thing first; there is no direct way to buy Bitcoins using PayPal as Bitcoins transactions are irreversible. However, there are certain indirect ways that are used by users around the globe to purchase bitcoins using PayPal money.
In this tutorial, I have highlighted some of the best ways by which Bitcoins can be purchased using PayPal.
Ways to Purchase Bitcoins using PayPal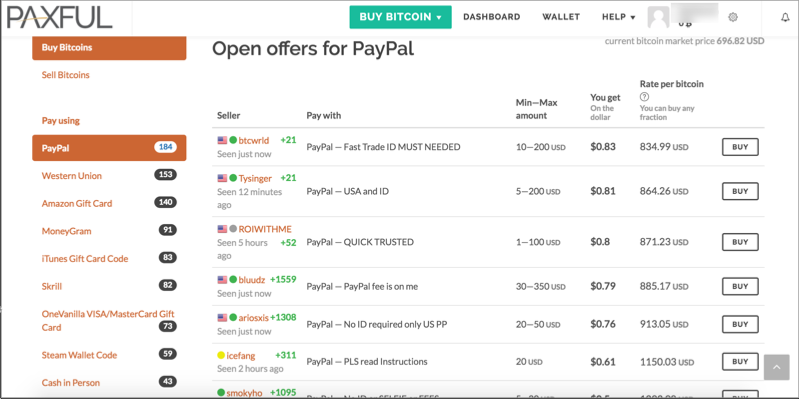 This is a popular way for users like you & me to purchase Bitcoins using PayPal, Payoneer, Skrill, and Gift cards to name a few. It has a clean UI. Paxful is a listing and escrow service for sellers to trade on.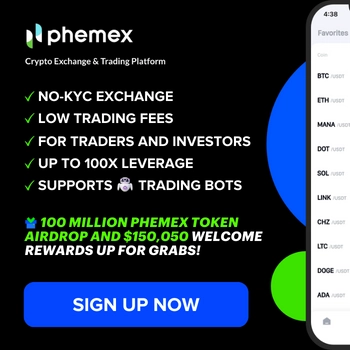 You need a verified USA Paypal account. PayPal awards verified accounts only if you link your bank, debit card, and upload ID. Vendors will also ask for ID for themselves before accepting your PayPal.
Using VirWox to purchase Bitcoins using PayPal:
At the time of writing, this is the most popular way of purchasing Bitcoins using PayPal. Just follow the steps mentioned & you will have Bitcoin with you.
Create a free account on VirWox: <<Sign up Link>>
Click on "Not registered yet?"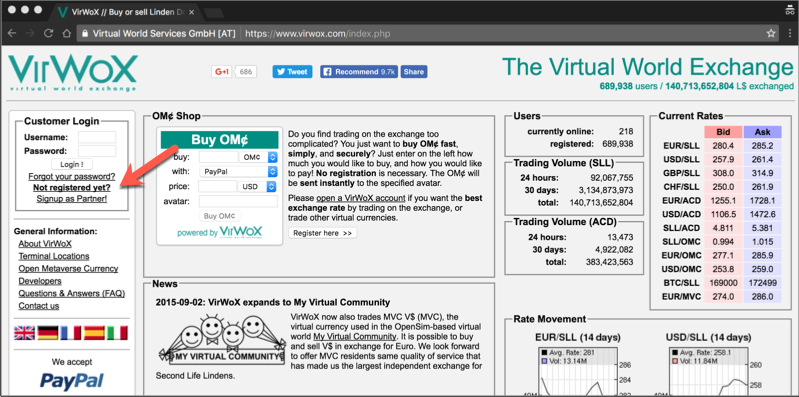 On the next page fill out the registration form. No need to change the avatar section. (Use below screenshot for reference)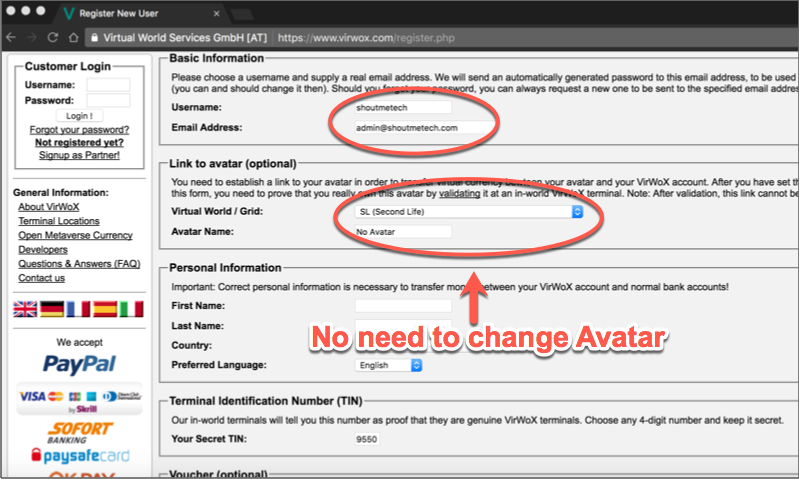 Activate your account by clicking on the confirmation link in your email.
Login to Virworx site & click on Deposit to start adding money using PayPal.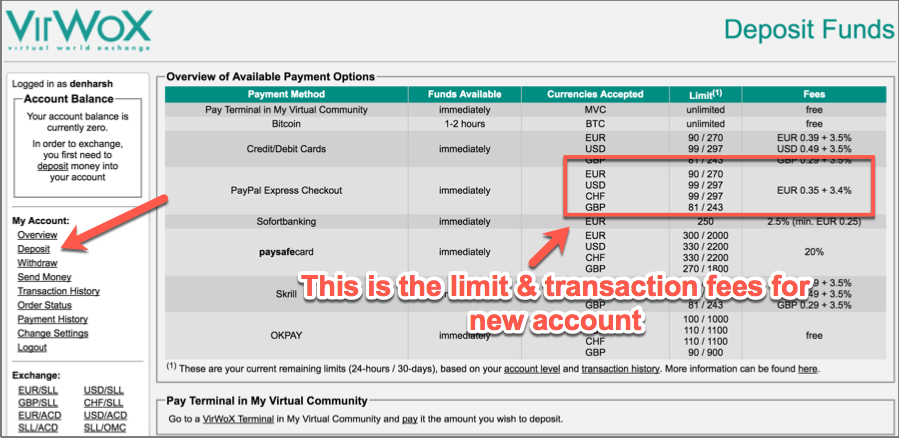 On the deposit page, scroll down to the PayPal express checkout section & select the amount that you wish to deposit. You can see the maximum allowed for USD & Euro there only.

In this case, I'm depositing $95 into my VirWox account. Click on check out with PayPal to complete the transaction.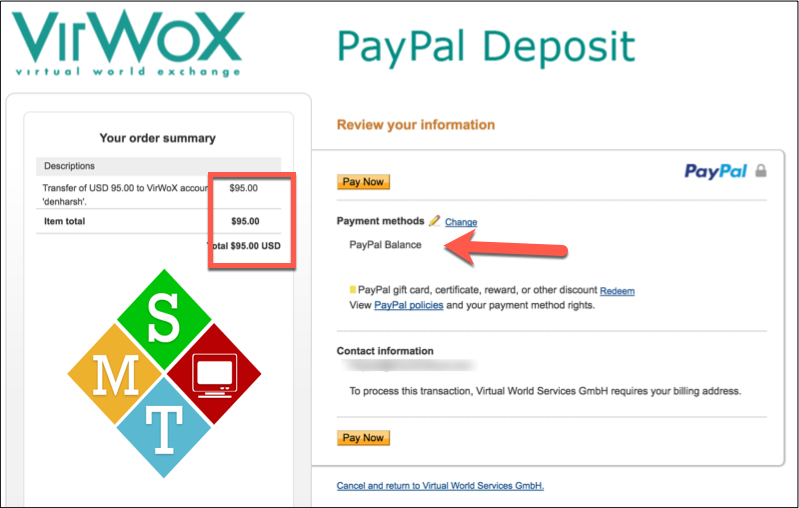 On the next page, you will get the confirmation of your deposit. In this case, I was charged $3.53 as fees.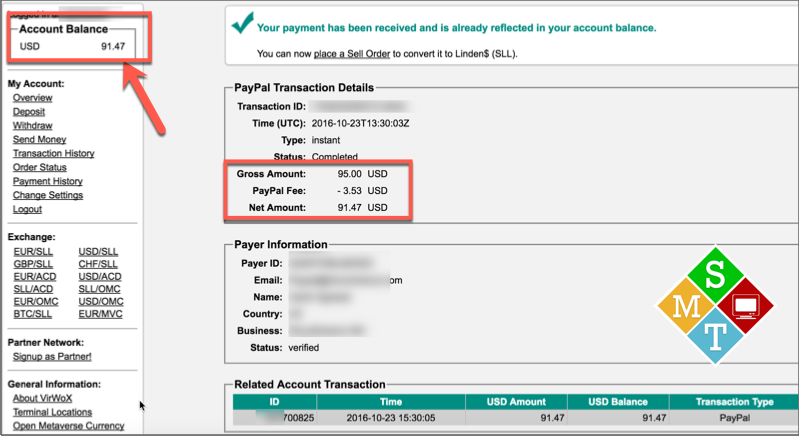 Buy SLL with Deposited amount:
Now, click on USD/SLL under exchange & purchase SLL with your deposited amount. In this case, I'm buying 22,508.42SLL using 91 USD.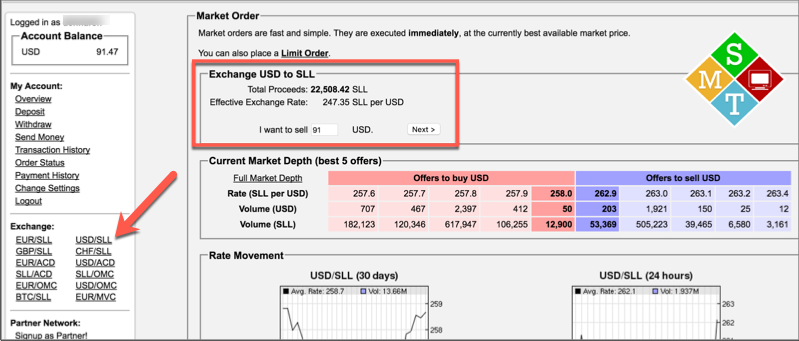 Click on place order! & your order will be fulfilled immediately.
Buy BTC with SLL:
So far, you have already purchased SLL using PayPal money. Now, it's time to trade SLL for BTC. Now, under exchange click on BTC/SLL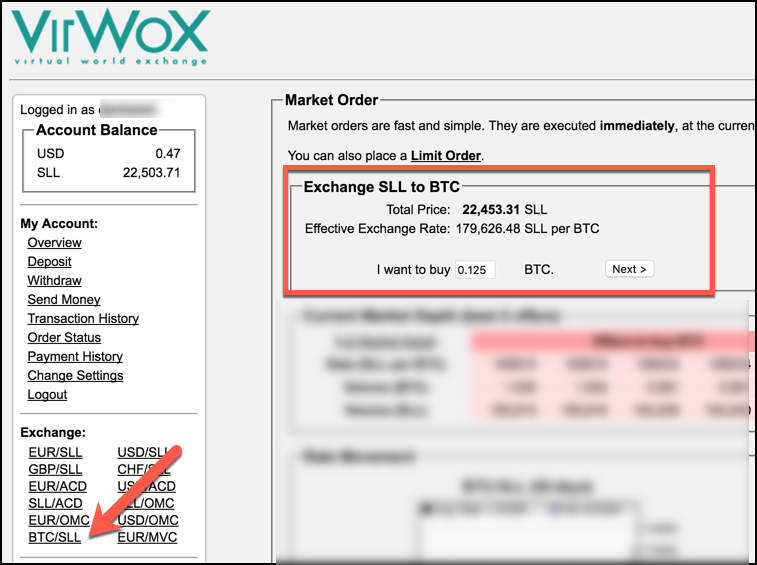 Click on next & confirm your order. The exchange commission is 50 SLL + 3.90%.

Click on Place order! and your transaction will be confirmed within seconds. Here is the success screenshot where you can see I got 0.125 BTC using $95 PayPal money.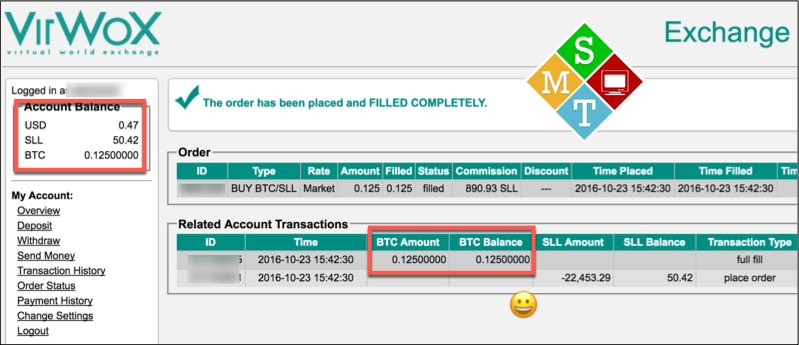 Now, it's time for you to withdraw your Bitcoins into a wallet address. I assume you already have one, if not click here to create a free account on Coinbase & get a Bitcoin wallet address. Here is complete guide for the same.
Withdrawing BTC from Virwox to your Bitcoin Wallet:
Click on withdraw under my account & on the next page, add your Bitcoin Wallet address.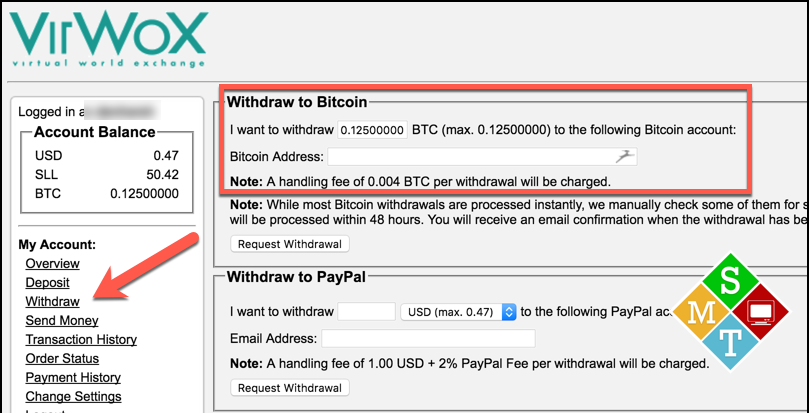 Note: A handling fee of 0.004 BTC per withdrawal will be charged. While most Bitcoin withdrawals are processed instantly, new accounts are manually checked. They will be processed within 48 hours. You will receive an email confirmation when the withdrawal has been processed.

Considering the fees & exchange rate, the overall BTC you will get using PayPal is minimal. But, again for those who are looking to buy Bitcoins using PayPal, this is one of the most authentic & verified ways.
There are other ways by which you can use PayPal to Purchase bitcoins but they are not as risk-free as one offered by VirWox.
I will keep testing new methods that let us buy BTC with PayPal. For now, you should try one of these two methods to buy Bitcoins with PayPal instantly.
Here are a few hand-picked guides related to Bitcoins that you must read:
Do share your experience of purchasing Bitcoin with PayPal. If you enjoyed reading this guide, do share it with your friends on Facebook, email & Twitter.