Being an iPhone users, one benefit we get is tons of iOS apps. There are so many apps at the App Store that you are likely to get confused. One thing is for sure! A free app would give you more pleasure to your pocket than a paid one.  There is a probability that you might not like the paid one but once you have paid, you can't get a refund. With a free iPhone app, you have nothing to lose. I have compiled this list of the best free iPhone apps that you can get from the App Store. Some of them are new while the others have been available for a while.
Before I proceed with the list, here are a few things you need to look for in an app:
Interface:  An app should have an easy-to-use interface. No matter what the app offers, if it has a poor or confusing interface it's not likely to go well with the users. The controls should be easy to use without additional directions from the developer. If you struggle with the interface, then you might as well search for something else.
Features:  Whether you're searching for a game or a complex app, search for the one which has a full feature-set. The features of the app will show the developer's commitment to the app.
Graphics: This is important. An app that has graphics which enhances the beautiful touchscreen of the iPhone is likely to be downloaded. The graphics should be in appropriate style. If an app is being advertised as a retro-style game, the graphics should be retro-style throughout too. It would be inappropriate to represent a retro-style game with comic-style graphics.
Program:  The program size shouldn't be large. You can't add additional memory to your iPhone so you might not choose apps that come in large downloadable sizes. If you are found of an app that is large in size, no one's stopping you. But it would take a toll on the memory of your iPhone and may make it slow.
Stability:  This is the key to the whole operation. Apps that cause your iPhone to freeze or restart should be discarded immediately.
Price: One should always consider the price as a Factor. We have already talked about most costliest iPhone app and instead of spending money on some not so useful paid app, look out for free iPhone apps, which does the job well or something which is below $10.99 price range. If you are planning to install paid apps, I would suggest you to check out Installous guide first.
Now that you've known what to look for in an app, here is a list of the free apps that you can download for your iPhone.
My list of Best free iPhone apps
I have not categorized this list but consist of those free iPhone apps which I use in my day to day life. I have explain all these apps here and you can see if it fits your requirement or not. To install any of these free apps, you need to create an Apple ID, and you haven't learn here, how to create Apple ID without credit card.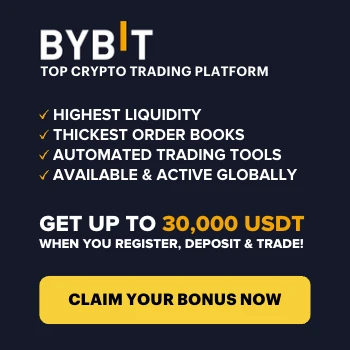 Facebook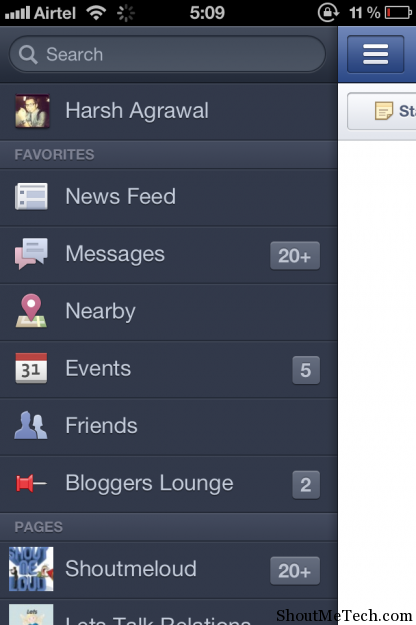 Facebook for iPhone allows you to connect with your friends and acquaintances all around the world. The latest version comes with improved search and faster browsing making it a quicker, fuller Facebook for the iPhone. You can Play games, navigate, bookmark pages and apps and search for anything. The app is only available for age 13 and over. More over, if you are using Facebook on iPad, you might like iOS version of Facebook better than web version. Though, Facebook video chat is one feature that we are still missing on FB iOS app. Also, you might like to install Facebook camera app, which will make image uploading on Facebook easy and you can add effects. Also, if you manage Facebook pages, Facebook page manager app on your iPhone is going to be very useful.
Download link: Facebook
2.Instagram: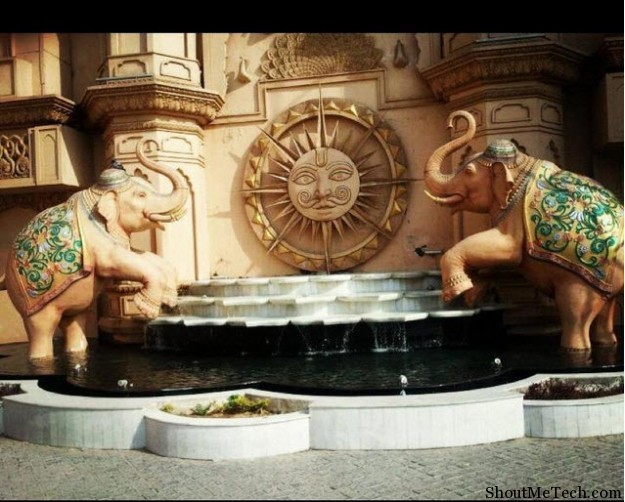 This is one of my favorite free apps. It has many filtered affects to choose from. It gives a new life to the photos.  Apart from converting everyday images into a work of art, you can share photos with your friends and family with a simple click via the Photo Stream. With Instagram, you see new photos everyday of your closest friends and people from all around the world. Not only you can add photo effects, but you can also share it on multiple social networking sites including Twitter, Google+, posterous. Above it's an example of one such pic which is edited via Instagram. Also, some treat for Android users, as this app is now available on Android too.
Download link: Instagram
Twitter: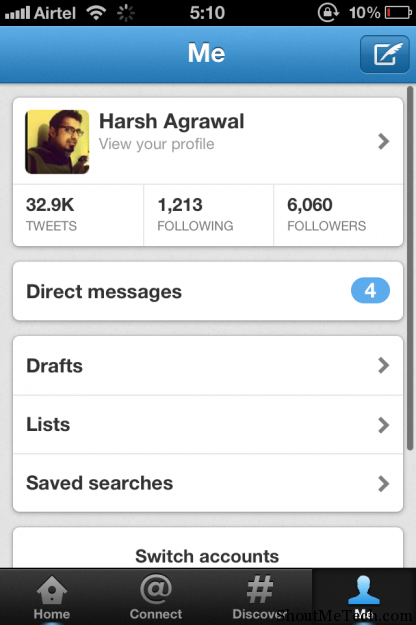 The official Twitter app for iPhone gives you updates from experts, celebrities and the latest happenings from around the globe. Specially if you have multiple Twitter account, this official app makes it easier to share. It usually helps a lot when you have to keep your multiple twitter account active and interactive.
Download link: Twitter
Evernote:
This is an easy-to use app that allows you to stay organized. You can take notes, create to-do-lists, record voice reminders, and make these notes searchable no matter where you are. The premium features of the app includes taking notebooks offline to access them anytime, allowing others to edit the notebook and adding a PIN lock to the Evernote app. If you are looking to increase your prdouctivity, my suggestion is to start using EverNote. This is one of my favorite best free iPhone apps and it"s compatible with multiple OS like Windows, Mac, iOS, Android.
Download link: Evernote
PhotoSynth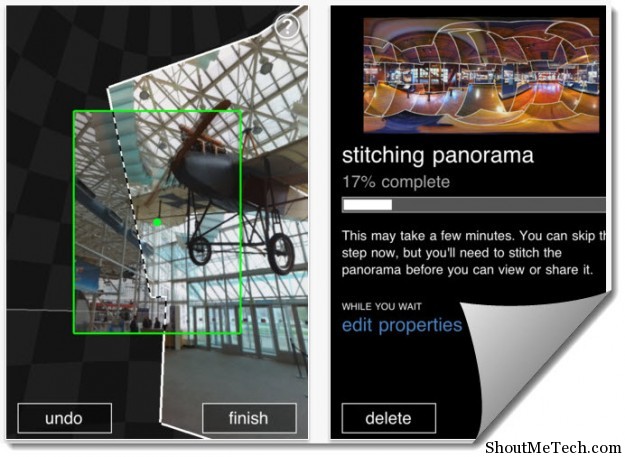 This is the iOS panorama creation app that allows you to share and capture interactive panoramas of people and events that you want to remember. The panorama can be made from to down and from left to right allowing to you to capture a full "sphere". The app users the latest in computer vision techniques. The latest version available is 1.1.3 which allows sharing Twitter on iOS 5, brings iOS 5 performance optimizations and bug fixes.
Download link: PhotoSynth
Flipboard: 
This is my favorite app for reading news on the iPhone. It brings news and images from Twitter, Facebook, and curated channels (like "Design"), and compiles all in a beautiful way. You can fill Flipboard with anything from niche blogs to publications like the Lonely Planet. It creates a single place where you can browse, enjoy and share news, updates and images that are important to you. The latest version allows you to connect to even more social network such as Sina Weibo and Renren. Also, for feed reading Flipboard is really amazing, but I also suggest you to try Zite, which has become one of my best feed reader app. Unlike traditional feed reading app, Zite is more like Personalized Feed reader where you get recommendation for new article from new source according to your previous reading and likes.
Download link: Flipboard
Dropbox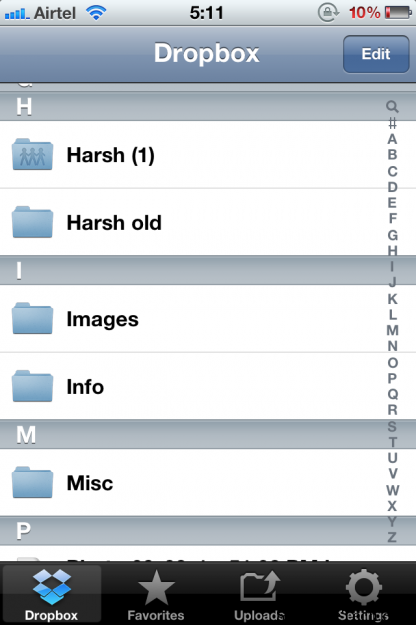 Now you don't need USB Cables or iTunes to sync pictures and documents. Dropbox app will create a folder on your computer and iPhone that always stays in sync. You can stick a PDF file in the Dropbox folder of the computer, and it appears on the Dropbox app on your iPhone. The same way is followed for audio and video files. You can take along anything on your iPhone in a hurry. It offers a simple way to get anything on your iPhone. The latest version available is 1.4.6.
Download link: DropBox
ESPN ScoreCenter
This is my favorite sports app. The "columns" view allows simple swiping through multiple sports, and the bottom news ticker is pretty helpful. The best part is you can quickly set up push alerts for all the games you want to track. The latest version available at the App Store is 2.3.1 where devices below iOS 4 were crashing and brings performance upgrades on notifications.
Download link: ESPN Score Center
Temple Run:
This is one of the most addictive iPhone games out there. You play an Indiana Jones-esque character and run from ghouls, jump over obstacles while trying to stay alive. You game is easy to begin with, but you may find it hard to master. Nevertheless, you are likely to spend more time playing this then doing something else. The latest version is 1.4.1 which solves issues of crashing on older iOS devices.
Download link: Temple Run
Kayak
This is my favorite travel app. It not only has an easy-to-use interface, but also allows you to find hotels and flights right on your iPhone. I love the way it structures its flight search results, giving multiple options and filters to choose from. With the app, you can track your flight status, look up baggage fees, access airline numbers and airport info and manage trip itinerary. The latest version includes a Facebook login with the Facebook app.
Download link: Kayak
Pinterest:
Pinterest is another app which I got addicted to recently. It's a Social bookmarking sites for images and I'm a big fan of inspirational images I get from there. Though there iPhone app needs many more features but for now, they are good as you can easily upload and pin your images there. <Download Link>
This is not all, I have many more apps which I use on daily basis like , Zite for finding personalized news content, Pocket app for offline reading on iPhone, Fouraqaure for Checkins, Google plus for staying active on Google+ network, Skydrive (Dropbox like service by Microsoft) and many more. So now you've a list of 10 free iPhone apps that you can download. The file sizes are 10-20 MB. Remember, you don't have to pay a penny for them. Feel free to comment on the list and share your best iPhone apps list.