Want to check which twitter users are not following you back? Or you can also unfollow all non-followers with a single click. Sharing awesome free Twitter tools which let you do that. Before that…
While you read the title, you must be wondering about these questions in your mind. Why Twitter? How can those 140 character tweets help you reach people? How can it provide exposure to your online blog/business?
Many of the newbie bloggers do not realize the power of Twitter until very late in their career. Twitter is one of the best promotional tool out there in the market which can help you reach a larger part of the society and get new followers for your blog.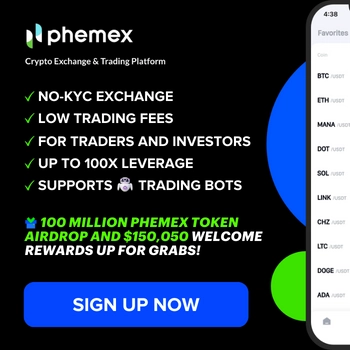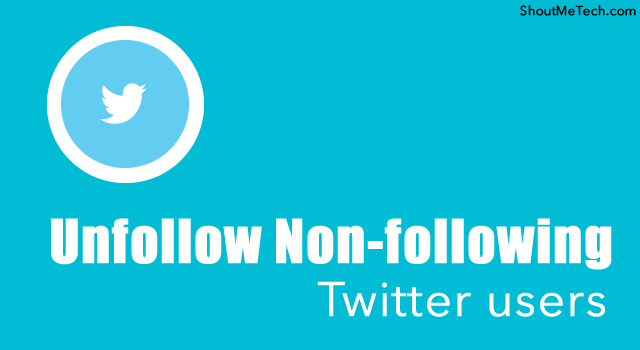 I joined Twitter in 2009, and in this six years journey, I felt frustrated sometimes because of only one reason – I didn't know how to use Twitter effectively. While effective usage of Twitter depends on a lot of factors like hash-tags, retweets, favorites, timing of the tweets, etc. Here in this post, we'll uncover the aspect of following active influencers to increase the authority of your account, and it would help you going one step further with Twitter.
Your productivity on Twitter is determined by the people you follow on Twitter. They are the ones who will make your Twitter timeline a worthy place. So, it is very essential to clean often up your twitter profile by following good people and at times; it's essential to unfollow people who doesn't follow you back.
While manually searching & analyzing profiles could seem a good option, but trust me on this part, once you are very active, it's just nearly impossible to go through hundreds of profiles. So, I will now share the tools you can use to analyze your Twitter account and help you to unfollow non-followers. But wait! This doesn't mean to unfollow people blindly.
Many of them won't follow you back, and that's a fact! Here you want to unfollow those people who are adding little or no productivity, or I simply don't like the stuff they share as it is useless to me. So, here goes the list of awesome Twitter tools:
Twitter Tools to Unfollow Non-followers and Increase Productivity
CrowdFire (crowdfireapp.com)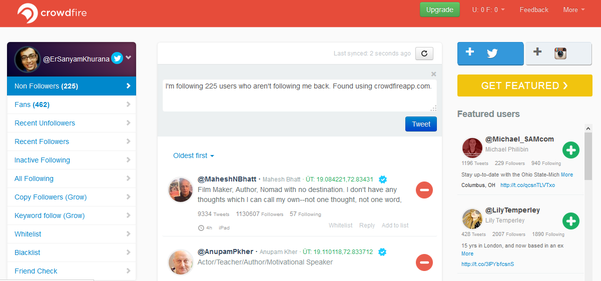 Earlier known as JustUnfollow, this is a place you'll simply love. It offers a fantastic UI. Very easy to use and great navigation on this site would help you to effectively clean your twitter timeline in no time.
I simply loved the user interface and the overall design. Besides of just unfollowing non-followers, this site offers a lot more like tracking recent followers/unfollowers, copy followers, keyword follow etc. which can help you in effective utilization of Twitter and reaching a wider audience.
Manageflitter (manageflitter.com)

Unfollowing Twitter users may involve various reasons; while some people are looking to unfollow fake followers or people who don't follow back, others have an aim to unfollow people who tweet too much. Most of the time, these are just bots who look like a genuine twitter profile but aims at spamming.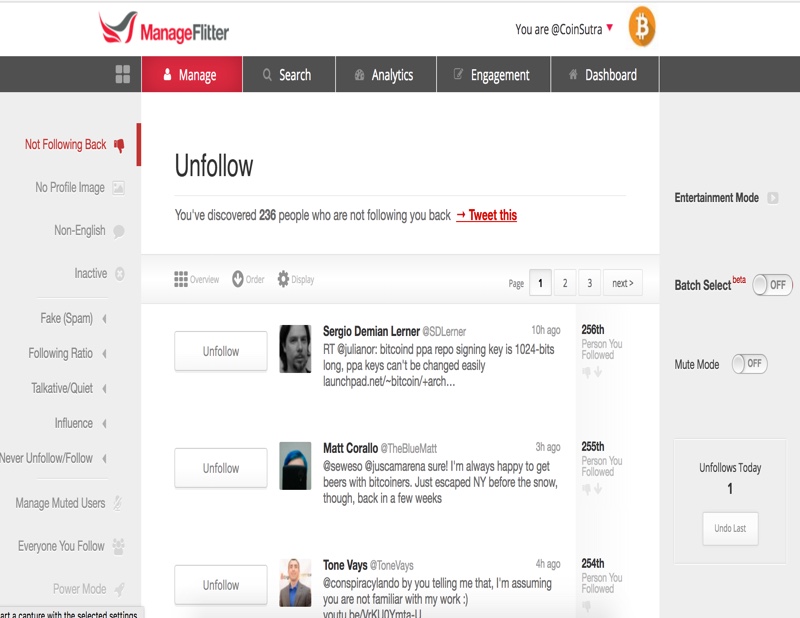 ManageFlitter does exactly this! It provides an efficient mechanism to prune and clean-up your timeline. Along with this basic filtering, it offers feature like Power Post which helps you post Tweets at the best time to reach more people, help you in tracking keywords from tweets, get analytics and beat your competition. While it is free to try, you can have a pro version at only $12.
Tweepi (tweepi.com)

It is one of the most famous website which would help you to manage your Twitter account. Once you login and authorize your twitter account, you will get a dashboard as shown below. Here you can geeky flush the followers (unfollow them), reciprocate (by following users who are following you) or perform general clean-up activities so as to unfollow inactive Twitter profiles.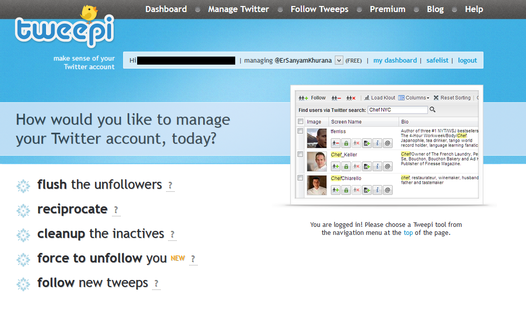 These tools might seem useless at first glance, but when you're following more than say, hundred Twitter users, then going through each profile and checking for its authenticity one by one is not a viable option. This tool would provide you up with the quick summary of all users, and you can filter these according to the criteria you set so that it would be easy to unfollow non-followers. A kind of restriction in this tool is that it allows you to unfollow people one by one. If it provided something like bulk unfollowing with a single click after filtering, it would be super awesome.
Easy Unfollow (easyunfollow.com)

A very basic tool, which offers a clean UI and promises to help you unfollow non-followers. If you're a kind of person who wishes just to unfollow non-followers quickly and don't want to dive further into other fancy features, then this tool is for you. No creamy features, but our primary motive is fulfilled by this site. Once you login, you can see a list as given below: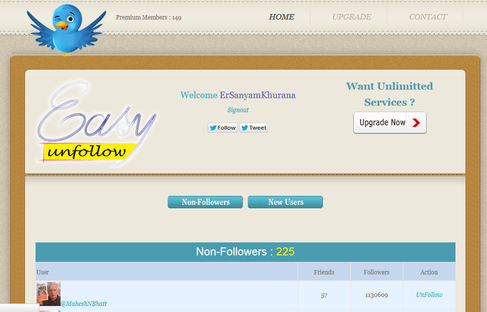 It doesn't provide much functionality as provided by the sites we've already seen, but here you can sort the followers on the basis of non-followers and new users. Analyzing a Twitter profile becomes easy by noticing the friends and followers of a particular user. Once you decide to unfollow someone, simply click on the Unfollow link, and it's done.
---
NOTE: On a side note, I would like to add that if you follow/ unfollow too many people frequently, twitter would ban you in no time. So, these tools are provided to make your work easier, but it's your sole responsibility to abide by terms & conditions of twitter.
Have you tried any tool mentioned above? Or you're using any other tool? Please enlighten us about your thoughts through the comments section below.