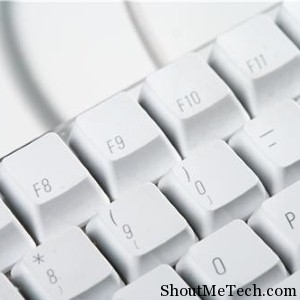 Online virus scanners are quite a trend these days and there are many reasons for it. One of the main reasons that I feel has made online scanners a preferred choice to the good old virus software that we need to download and install in our systems is that the online virus scan sites do not take up any hard disk space. All you need to do is go online and run the scanner. Most of the people who I discussed online virus scanners with, did not really have an idea of what exactly are the functions of an online virus scanner. Here is everything that you need to know about online virus scanners and the 5 online antivirus scanner sites that are present.
Encapsulation of an online virus scanner
There are many people whom I know, who believes using Antivirus scan software may infect there PC which is a myth and they rely on such online virus scanner sites as they are fast and they does the job perfectly.
Though, You need to understand there is nothing that can beat the anti-virus software that is present in your hard disk as it has features that no online tool will ever be able to offer. Another ease of using these free Online virus scan Websites is that they don't require any settings. Almost, all of them will require you to straight away run the online scanning.
Online virus scanner is known to detect threats that are affecting your system in real time. They work in sync with the web browser and you will get to know each you enter into a site that may have some sort of virus.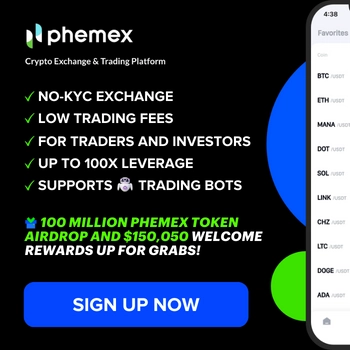 Useful list of Free Online Virus scan Sites:
Here is a list of 5 best and free online antivirus scanner sites and what makes them different from the scores of similar ones that are present on the Internet. These sites will ask you to download and install a small piece of file and run the scan and some of them offers Java based scanner, so you don't need to take the headache of downloading and installing any executable file.
So, lets get started with our list with McAfee scanner:
McAfee FreeScan

This is one of the commonest online virus scanner sites that are in use. It has all the latest features that make its usage pleasurable and apart from that it is compatible with almost all the web browsers that are present. It offers all the statistics in a lucid manner that can be understood by any lay person. <Link>
F-Secure Free Online Scanner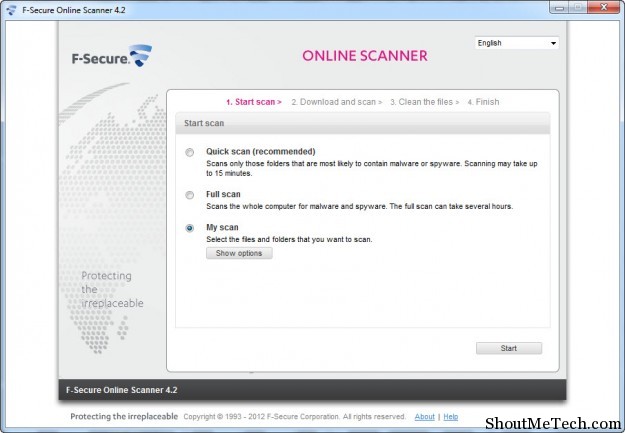 F-Secure is another online virus scanner that you can use for your system. It has certain drawbacks in the form of lack of compatibility but that's fine, in case you are an Internet Explorer loyalist as the tool functions only on this web browser. It's a Java based free online virus scanner site. If you don't have Java installed or updated to latest version, you can get it from here. There are no mind cluttering features and the usage is simple. <Link>
Panda ActiveScan 2.0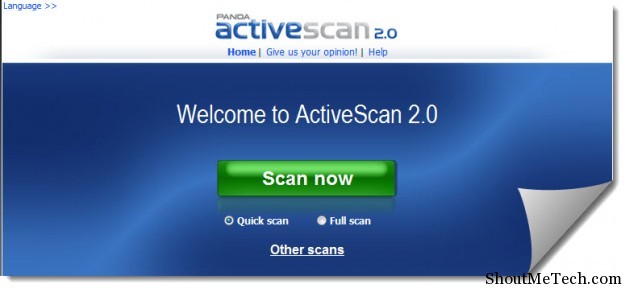 This is not just an online antivirus scanner, but it also has many other tools that detect freeware, spyware and the tool is known to nullify the effect of the spyware on the system. The database of the antivirus receives a daily update as well and the best part is that you don't need to pay a penny to make use of the services of the site. <Link>
Trend Micro Housecall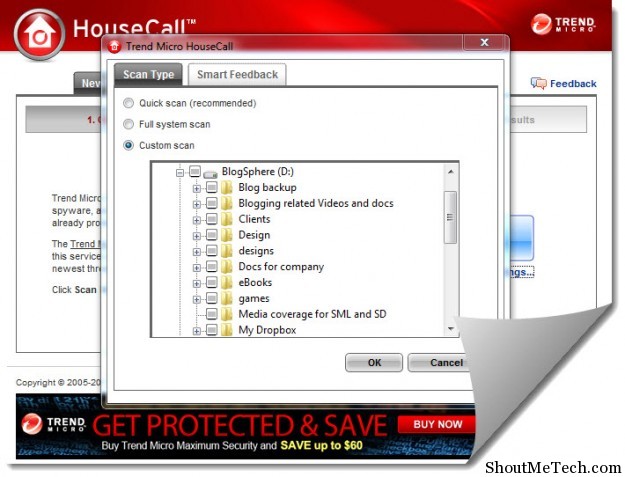 This online virus scan tool requires you to download and install a file (Housecall) size of 2 MB. Though the good part is instead of scanning entire system, you can scan custom folder for any possibility of virus on it. I tried and tested it on Windows 7 and it worked fine for me.  <Link>
BitDefender Online Scan

With and interface so smooth and simple the BitDefender Online Scan is surely to win your heart. It has different modes for you to choose from and on the basis of the same, there will be information regarding the scan that will be displayed for you. Also, the scanner will display the number of files that it has scanned, the number of threats that it has detected, so on and so forth. One of the main reason why I like the site, is that it gives you the option of choosing the directory that you want to scan. <Link>
Now, the reason all these sites offer free virus scanning feature, so that you can try their product and if you like it, you can buy the desktop version of their anti-virus software. I'm using Nod32 as my Anti-virus for now, which one are you using? And if you know any more such Online Antivirus sites , specially Java enabled virus scanner, do let me know via comment.
If you find this post informative, don't forget to give us a like and share it on Twitter.