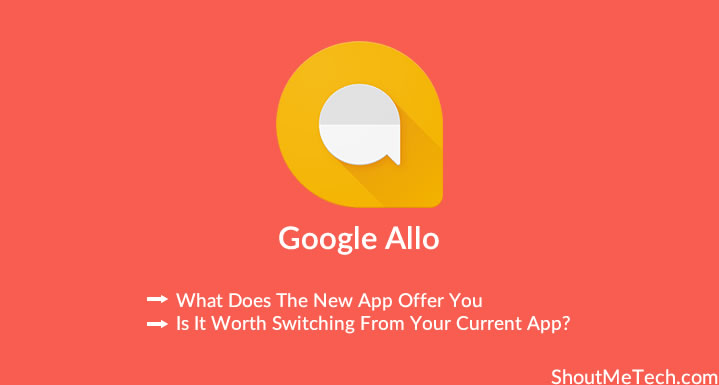 In September 2016, Google launched a new real-time communication app called Allo. While Allo has a clean and extremely easy to use interface, much like WhatsApp, it does boast of some new features and add-ons.
Allo directly competes with Facebook-owned apps Messenger and WhatsApp, which currently dominate the messaging apps market. 
Will Allo be able to break the pack and stand out in such a cluttered market?
Let's find out!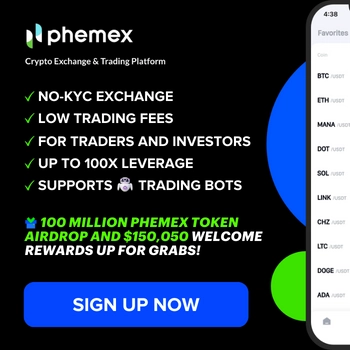 Features of Google Allo:
Allo is available on both the Android and iOS platforms.
Unlike its previous apps, Google doesn't make it mandatory to sign in from a Google account. All you need is a phone number to verify yourself and you will be up and running in a matter of seconds.
The interface is pretty basic. You can message your contacts that are already using the app in a dedicated chat screen, or you can create a group and converse.
But, Google has also integrated some new features into the app.
1. Google Assistant
Allo marks the debut of the Google Assistant, which appears as a more refined and personalized version of Google Now. Much like Facebook's chatbots and Apple's Siri, you can converse with Google Assistant, asking it questions and even making it perform simple tasks.
You can chat with Google Assistant in two ways: Either you can use the dedicated chat screen, or you can simply type @google in any conversation window and ask Google anything.
As an example, suppose you were chatting with a friend about a plan to go out for dinner tonight. Instead of going to Google Search to make dinner reservations, you can simply type "@google make dinner reservations" and Google will show you options to make reservations at nearby restaurants.
Google Assistant comes programmed with some cheeky replies that will keep you entertained. There are also a ton of other things that Assistant can do to keep you hooked.
Ask Google Assistant "What is the weather today?" and like Google Now, you will be shown cards that contain the relevant information.
But what makes the Google Assistant more successful is the 'subscriptions'.
You can 'subscribe' to these updates and Google will ask you if it should send you weather information daily, and if you choose yes, at what time. You can ask Google Assistant to send you subscriptions of news, poems, quotes, jokes, and many other things.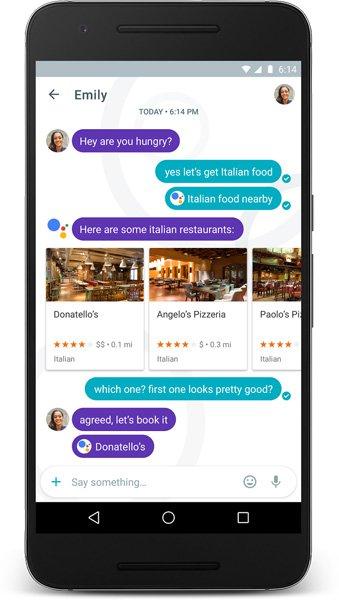 2. Smart Replies
Perhaps the most groundbreaking piece of technology and the first of its kind in the messaging market, Smart Replies is a feature in Allo where you are automatically suggested replies and responses based on the messages you receive.
And no, these are not mere pre-programmed retorts like 'I am fine' and 'Thanks'.
Google uses advanced machine learning algorithms to learn your most common responses and as such, the suggestions are personalized and quite similar to ones you would have actually used.
Suppose someone asks you 'What's up?' you often reply 'Nothing much', and someone else replies 'Idling around, WBU?' Over time, Allo will learn these common retorts and suggest you smart replies when a similar question/message comes up.
What's even more special is that these smart replies are not just limited to English. You will get such suggestions in any language you use.
3.  Whisper and Shout
We often complain that text messaging cannot convey emotions and as such, your messages may be misunderstood.
Well, Google takes a step forward in this aspect. Simply dragging the send button up and down after you have typed your message will enlarge and shrink your message, so as to give an impression of either shouting or whispering.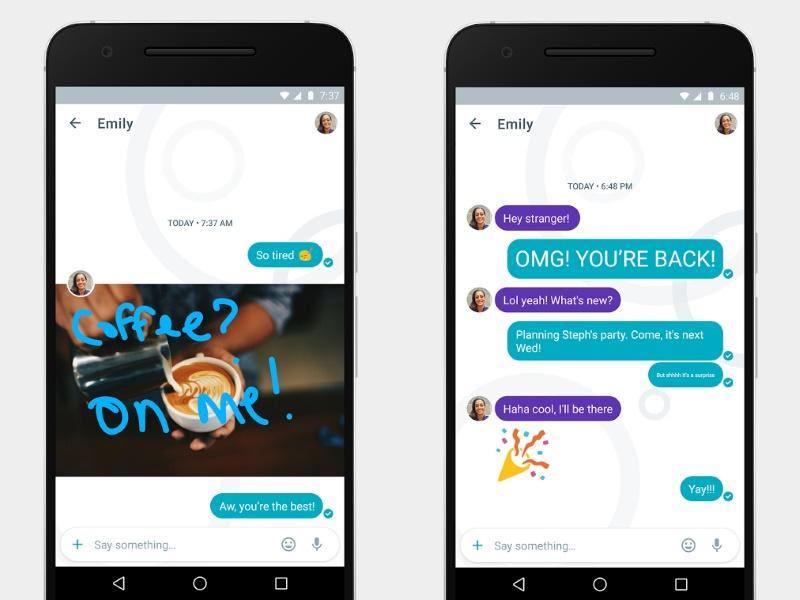 4. Incognito Mode
Just like the Incognito Mode in Chrome, where you can browse without registering anything in the browser's history, there is an Incognito Mode in Allo where you can chat with your contacts and the messages expire after a fixed time.
You can't screenshot these texts and since the messages are encrypted, neither can the recipient.
Chatting in Incognito Mode will restrict Google's access also to your texts and the self-learning algorithm completely ignores the messages when Incognito. As such, recommendations or suggestions provided to you won't include the actions performed while in Incognito Mode.
5. Other Noteworthy Features
Allo also has some minor tweaks to features we have already used in other apps to make things more

convenient.
We have all felt that frustration when we want to perform minor edits on a picture before sending it on WhatsApp (such as inserting text or scribbling) because that requires opening a third-party editor. With Allo, you can edit your pictures before sending them, such as scribbling and drawing things, directly in the app.
As Allo is a more advanced version of Google Now, it naturally recognizes images, and you can search and chat using images and barcodes. Google performs an image search and provides you with replies accordingly.
Allo is one huge entertainment package. Apart from the cheeky replies by Google Assistant, you can play games such as puzzles, riddles, Snakes, Tetris, and many classic games inside of the app itself. You can ask it to recite a poem or a phrase from the Bible, or you can ask it to teach you French and learn basic French phrases like 'Merci beaucoup' and 'Bonjour'. The possibilities with Allo are virtually endless as Google leverages its enormous database to provide you the best interactive experience.
That said, Allo has limitations.
Google's decision to make the app compatible with only smart phones rather than integrating it across all platforms makes it lose the huge chunk of WhatsAppers who prefer multi-platform messaging.
Further, the app cannot be used to send text messages. The maximum you can do is send your contact a link to install Allo. These drawbacks make Allo less competitive when compared to Facebook Messenger, WhatsApp, and iMessage which currently have a firm grasp on the market.
The confused approach by Google in their communication services department further adds to their woes. Their complete communication services now include 4 apps:
Hangouts for messaging your Google contacts.
Google Messenger for sending texts to a phone number.
Allo for messaging someone in your phone book.
Duo for video/audio calling.
Google had publicly accepted that they had done a terrible job of servicing their customers in the real-time messaging services. In 2013, they released Hangouts as a cross-platform messaging app to communicate with anyone on Google. But instead of channelizing and interacting features in a refurbished and updated Hangouts, now we have 2 new apps.
It's difficult to see how Allo can break the pack, considering how popular WhatsApp and Facebook Messenger are. By purchasing WhatsApp, Zuckerberg and Co. have a dual channel growth in both the developed and emerging markets. While Messenger is more popular in the developed parts, WhatsApp prevails in the emerging economies.
The features provided by Allo are, no doubt, revolutionary. The Assistant is more personalized, the smart replies are a gem, and let's be fair, it's Google we are talking about. An app integrated with Google can tap into the huge pool of data available, and Allo does a wonderful job at that.
It's simply the company's approach that is troublesome. Though Google has been for around a decade in the communication services, the tech giant is still lagging.
Time will tell if Google decides to resolve these issues in the near future. But for now, I still don't see as many contacts on Allo as there are on my WhatsApp list.

Are you a Google Allo user? What's your review? Let me know in the comments!