Firewall keep updating their database with latest proxy solutions and block them. If you are one of those who are in this kind of situation, a good solution for you is to use either VPN or use a proxy software like Your-freedom, Ultra-surf which in a way bypass most of these firewalls.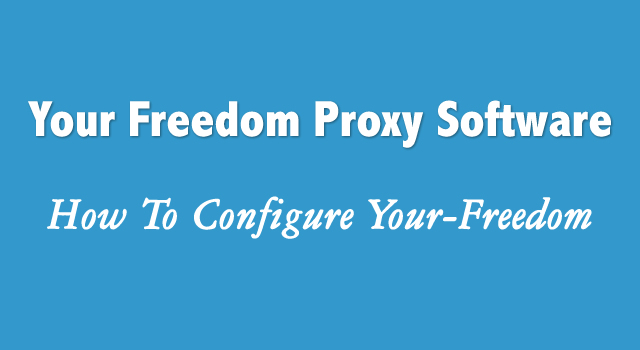 Proxy software which I'm talking about is your-freedom which offers paid and free version of its software. Though if speed is not your prime concern, you can always use their free version.
Your Freedom is a proxy based software which creates a connection to Your-Freedom servers..
Go to http://www.your-freedom.net/and register your self,don't worry its free of cost
Then go to http://www.your-freedom.net/index.php?id=3 and download the Your freedom full installer if you have the problem of slow bandwidth you can download the windows installer which runs on java,which is about 1MB. Install the software
Now You have to configure the software which is very easy , just follow the steps:
First of all enter your account information, It's the same with what you have register in the site
Just in case if you surf from a place where you need to add a proxy setting into your browser settings, you need to add same detail in the screen shown below.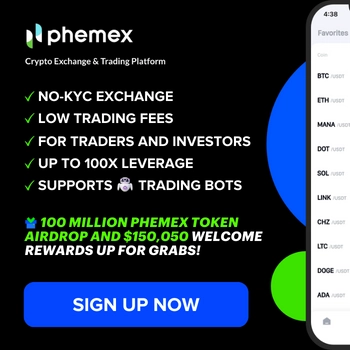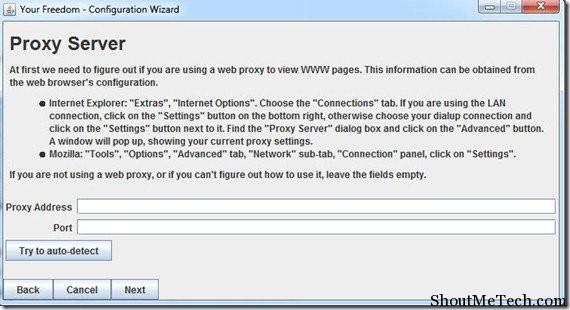 For the user who are directly connected to internet leave it blank. Now click on search server and it will automatically search for the server and it will show you the list of available server, use the most preferred server.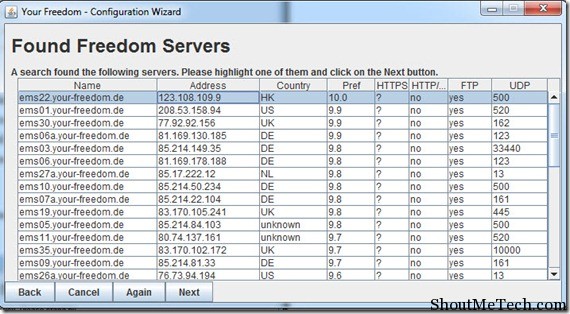 About your privacy don't worry all servers use HTTPSÂ so your information are as safe as it is with you!
Once the server is selected In the main window click on start connection.
And now you are ready to surf anonymously and without any problem
Now change your browser settings to
Here is the list of Freedom servers you can try If you have the problem finding server in freedom because of Firewall You can manually configure this
server=ems06.your-freedom.de
Port =443
Protocol=https
In case if you want to refer the configuration provided by the site
1 http://www.your-freedom.net/index.php?id=27&L=0
2 http://www.your-freedom.net/index.php?id=24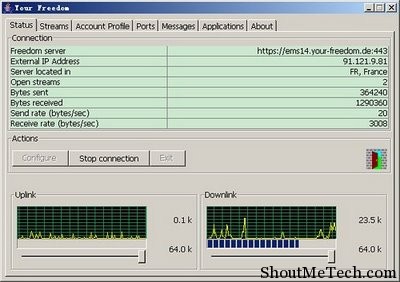 Overall Your-freedom is a good solution in many cases where your network firewall blocks all common proxy sites and proxy software. With Your-freedom, you can always change the connecting server and you will be able to bypass your firewall restriction. Do give it a try and let me know your experience with it.
Don't forget to share about Your-freedom with others on Facebook and Google plus.