When I was on Windows platform, Chrome used to be my choice of browser, but when it comes to Mac OS, safari is my favourite one. Unlike Chrome and Firefox, Safari extensions marketplace have limited extensions and many of them are very useful and productive. Here I have listed down those add ons for Safari browser which you can install right now and improve your browsing experience on Safari. Don't forget to check the last section where I have shared how to uninstall a Safari extension, as you might not like to have too many extensions and  remove those extensions which you don't need anymore.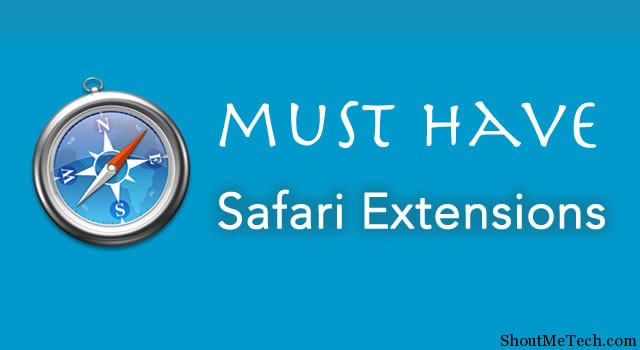 My collection of Must-have Extensions for Safari browser: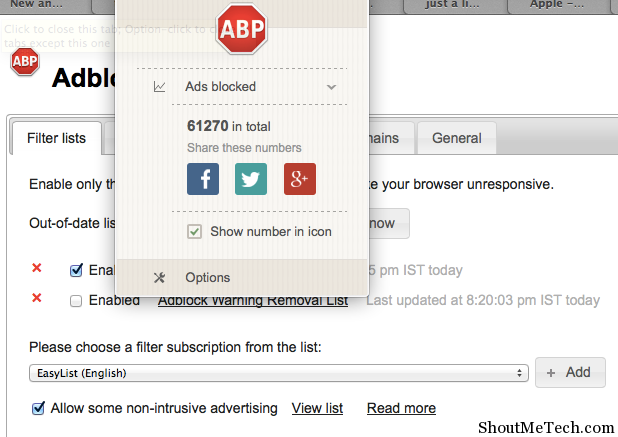 If you are a Website owner, you might dislike me for putting this extension at the top of the list, but I believe not everyone is fair enough when placing ads on their websites. How annoying it is when you open up a site and it opens up 2-3 pop-ups or the whole site is cluttered with advertisements. Adblock as the name suggests blocks advertisement to be displayed on a site. It will make your browsing experience smooth especially if you are someone who is browsing on low bandwidth, Adblock will make your life easier. Once you have installed Adblock, you can also configure it to show ads on certain sites, which you might need in some cases.  Alternatively you can use Adlesse which replaces ad banners with useful tweets, news or other useful information's.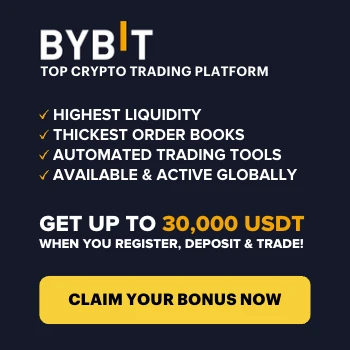 Wisestamp is a useful extension for safari which lets you adds automatic signature to your emails. When ever you are using Gmail (That's what I use), Wisestamp will automatically add your signature to the email. You can customise the signature with links to your social networking sites or you can add your favorite quote. As a blogger, I usually add links to my social-networking sites. You can have different signature for personal and professional use. They also have a pro plan which I haven't yet explored, but it might be worth for those whose work primarily is to send eMails.
Pocket is a popular service which lets you save article to read it later or even for offline reading. They have an iPhone, Android and standalone Mac app. With Pocket Safari extension, you can save article with one click to your pocket app and read that in your reading time. This is useful for digital marketers or even for you, as you can save any article which you find interesting and have no time to read while working. I have been using this extension for almost 8 months and I highly recommend you to start using Pocket service.
I really find it annoying when I open an iOS app link and it opens up iTunes instead of just showing me the info within browser. Well if you are like me who hate this functionality , NomoreiTunes safari extension is for you and you should install it right away. It will make sure that iTunes won't open until you want it to open.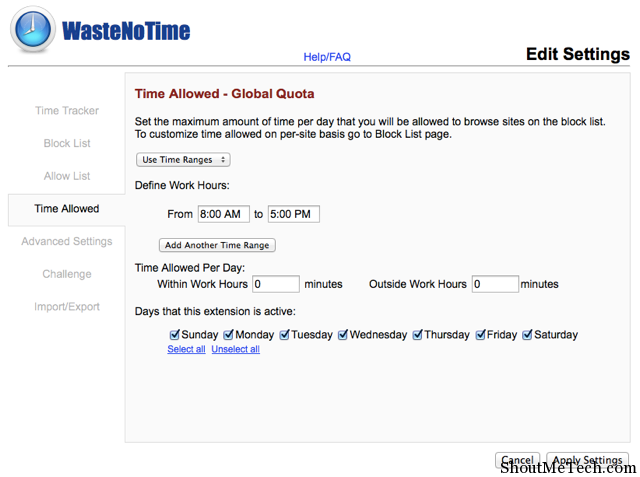 WasteNotime is productive safari add-on for people like you who are addicted to internet. I have an internet addiction from last 5 years and what I hate about it is, I spent a lot of time on non-productive sites like Facebook, few gaming sites or video sites. How about if you can control it or if you can set a time-limit to for accessing these sites. Imagine you can pre-define time to access sites like Facebook, YouTube or any other. Or you can completely block access to Facebook on your safari browser. WasteNotime is the best website blocker extension for Safari and you should install it right now to get over with your internet addiction.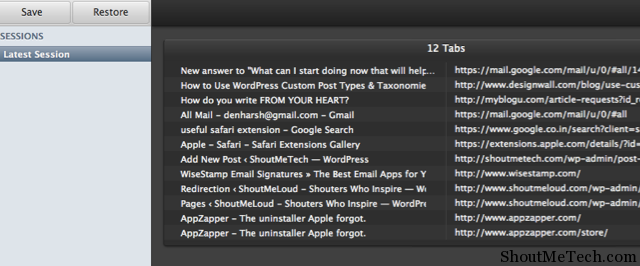 Sessions safari extension is a session manager for your browser and it's useful for those who usually browse lot of sites at a time. I'm sure you know how annoying it is when you have to sleep and you have 10+ useful websites opened in a tab. With Sessions you can save all these tabs in a session and come back later (may be next day or sometime later) and access all those sites again from the session tab. This may not be the extension for everyone, but for a power internet user, Session is indeed a great extension.
How to Uninstall Safari extensions:
You might have installed all or few of the above safari addons and now it's time to learn how to remove these extensions. You don't have to remove all of them, but remove those which doesn't match your taste. The process is simple and here is how you remove an extension: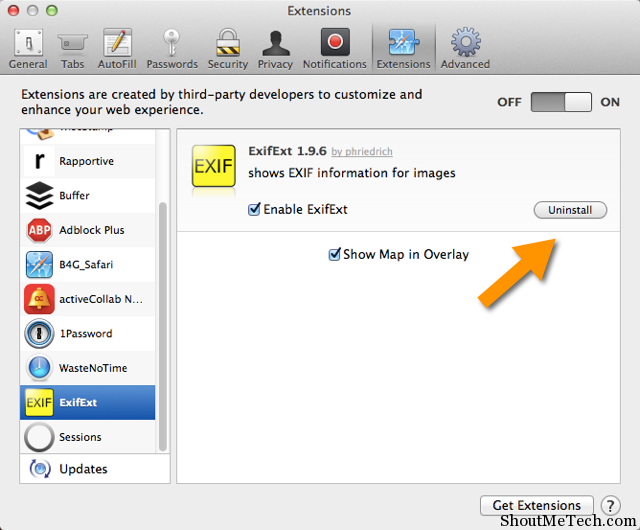 Click on Safari at the top > Select preferences
Click on extensions tabs and here you will see the list of all installed extensions.
Now select extensions which you want to remove, and click on uninstall.
You also have an option to disable certain extension which is a good practice when you might need an extension for future use.
There are many more safari extensions which you can browse on official safari extensions page over here and I would like to know which other addons you would recommend me to add in the list here.