Anyone who wants to listen to free music of any genre can do so through Internet radio. There are a large number of online radio stations streaming free internet radio. A few of these stations are even void of any advertisements or commercials.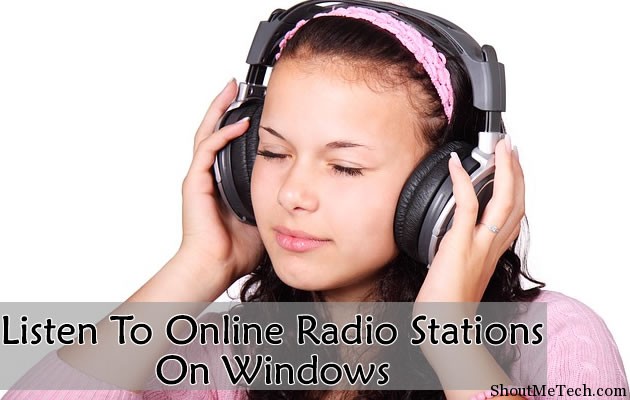 Here are some Windows based Internet radio players that can be downloaded on the desktop through which online radio stations can be accessed. Most of these offer similar functions and features yet differ in ease of use and selection of radio stations. Listening to music can be a fun filled activity and these players are sure to add to the fun factor.
Best Software's For Online Radio Stations On Windows
Here are 6 such tools that I like:
1. Clementine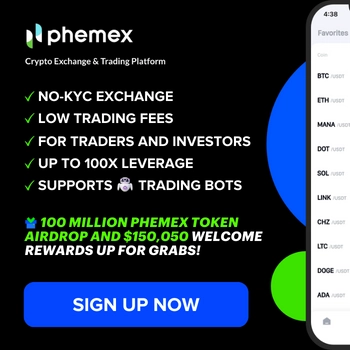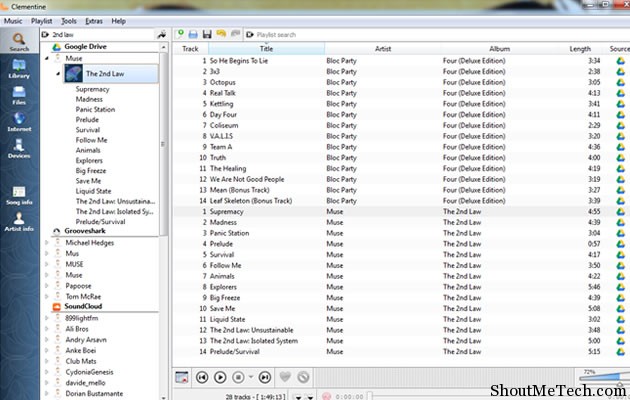 Clementine is a free Internet radio player that runs cross platform and one can enjoy songs and music collections anytime using its intuitive interface. The app has an easy to use interface, which makes listening to streaming radio stations and searching and playing music an enjoyable activity.
Clementine's interface is very intuitive. The most extreme left panel of the app interface has an Internet icon that lets you access Internet radio stations. On clicking that, you can see thumbnails of web sites that support streaming radio. You can select any or else choose your song or station as per your mood. The music collection and stations are categorized in several genres which will help you to search for music of your choice easily and quickly.
The right pane of the interface presents the list of songs in the genre that is selected from Internet radio stations. At the bottom lies the player toolbar with controls and sound wave visuals while the player is tuning your station and playing the song.
You can download Clementine for free here.
2. Windows Media Player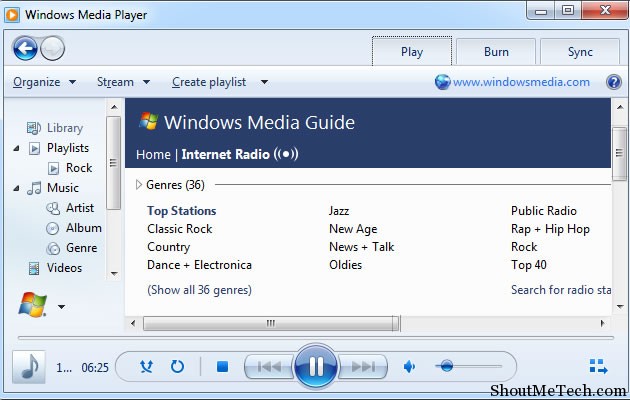 Windows Media Player comes from the stable of Microsoft and makes listening to Internet radio a straightforward activity. In WMP 12, clicking the Media Guide link in the bottom left opens the respective website in the player. Here you can browse stations by genre and open them directly. You can even drag the current playing station and add it to your Playlists for one click access in the future. Stations can be manually accessed from the File menu otherwise.
 WMP 12 does not support SHOUTcast format PLS. To be able to access SHOUTcast stations, a tool called Open PLS needs to be installed over WMP.
3. Screamer Radio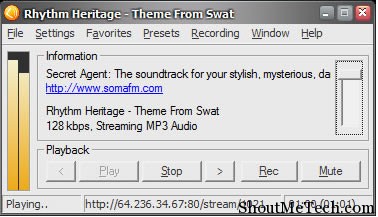 Screamer Radio is a web radio streaming application that can be installed on Windows PCs free of cost. This desktop Internet radio player provides a huge variety of Internet radio stations with unlimited music. You can download and install Screamer Radio on your desktop and enjoy free music over Internet.
Screamer Radio is very easy to use. Its a lightweight application that does not hog on your desktop's memory resources. Moreover, its an adware free application that offers users a wide collection of Internet radio stations from across the globe. You can also stream your own regional Internet radio.
This desktop application also provides recording functionality so it works as an Internet radio recorder as well. The simple user interface of the app shows a window containing all the information about the music that is currently playing making it easy to understand.
 You can download Screamer Radio for free from here.
4. VLC Media Player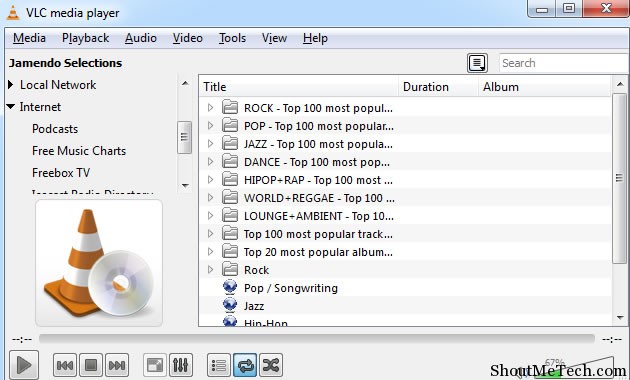 VLC is one of the best media players for Windows and it's cross-platform. Icecast Radio Directory and Jamendo Selections are present on VLC Media Player out of the box. To be able to access these collections, click View on the top menu and then click Playlist. You will then be presented with Playlists on the left hand side. When you expand Internet, you will find the respective Internet radio playlists, some of which might not be available to you, depending on your geographical location. Double-click a channel to start streaming in VLC.
You can save favorite radio stations for single click access in the future. Stations can also be opened manually in case the streaming link is known. SHOUTcast directory is no more preloaded but individual stations can be accessed by copying the streaming URL from the SHOUTcast website.
VLC can be downloaded from here.
5. TapinRadio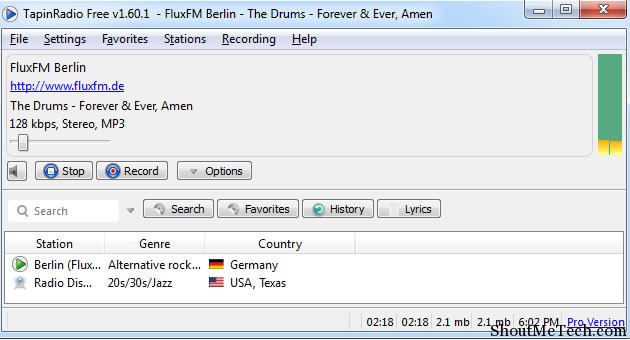 TapinRadio is a Windows desktop application that comes preloaded with many radio stations. File menu can be used to load new stations and SHOUTcast URLs are supported natively. TapinRadio can also be used as an Internet radio recorder apart from playing radio stations.
Stations can be searched using the app's simple and well-designed user interface. Stations can be filtered according to region, genre or network.
TapinRadio is a handy tool featuring many smart functions. However, a few advanced features, like lyrics or adding podcasts, are only available in the the pro version.
You can download free TapinRadio application or purchase the pro version from here.
6. Nexus Radio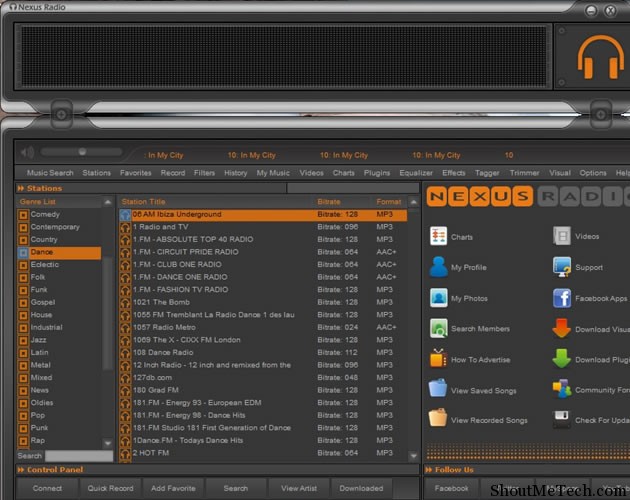 Another good Internet radio application is Nexus Radio. Along with discovering radio stations, users can search for their favorite songs through Music search box. After installation, the users need to register via the application itself and its free for everyone. You have to enter each and every field shown on the registration form else it throws up an error. Nexus Radio consists of a music player which couples as a recording tool too. There are a number of skin options and visualizations for the user to customize the app.
The application has an easy-to-learn user interface and all the categories are neatly classified in separate tabs. On clicking Stations from the tab, you will see that the stations are categorized according to the genre of music. Nexus Radio also provides an ID3 tagger and an audio trimmer. Another tab offers visual add-ons created by third-party developers. With so many features available out of the box and an easy to use interface, it is quite unbelievable that the developers have been able to keep the application free. Nexus Radio is a nice app that you should definitely check out.
To download free Nexus Radio application, go to this link.
So this is my list of tools to listen to online radio stations on Windows. The tools described above majorly do the same task of allowing you to listen to radio, yet they differ in their feature sets as well as their user interfaces. Though I listed it at the last, the app I enjoy the most from the above is Nexus Radio since it provides a clean tabbed view of all the features that I like. If you happen to install Nexus Radio, do check out the genre Dance under the tab Stations, its one of my favorite genres and it definitely gets you on your feet.
Do let us know in the comments which software you use to listen to radio stations and if we have missed some of them above, we would surely take a peek at them and incorporate those in future. And if you also happen to use any of those tools that we have mentioned here, let us know your experience using the same and provide us your valuable feedback.