When ever you create/compose an email or letter or note, you always like to sign it off with your name so that the recipient knows who it's from. Sometimes, these signatures can be used to tell what you are, with your title, your job or something more. Hence, I'll be talking about few simple ways to create a personal email signature so that you can tell your story in a better way.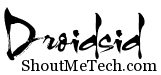 What is a Personal Email Signature?
A personal email signature is the digital way of signing on emails, letters, etc and can be very useful. If you want to add a personal touch to your emails, letters etc, and want to add your credentials and job titles, company name and this is where email signatures come in. It isn't very important to have one, but it sure does help in making your email look more professional and authentic. Also by adding Signatures in Email, you give an option to receiver to connect with you on various social networking site. The signatures can either be personal or professional and they will most certainly reflect your personality in all the emails that you send.
How to Create Personal Email Signature
Before we begin, make sure that you have already decided how the signature will look and that it isn't very lengthy. Keep it short and simple, with your name and alternate contact details such as email, Twitter, Facebook etc. Normally, you'd not want to add contact details to personal signatures, because it's already personal and the recipient probably knows you pretty well. Here I'm sharing two simple way to create Personal Free Email signature service which let you create signature free of cost and you can add it into all popular Email service like Hotmail, Gmail, Yahoo and also on outlook.
MyLiveSignature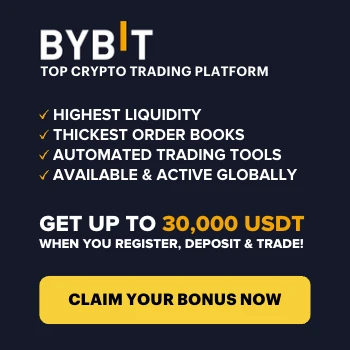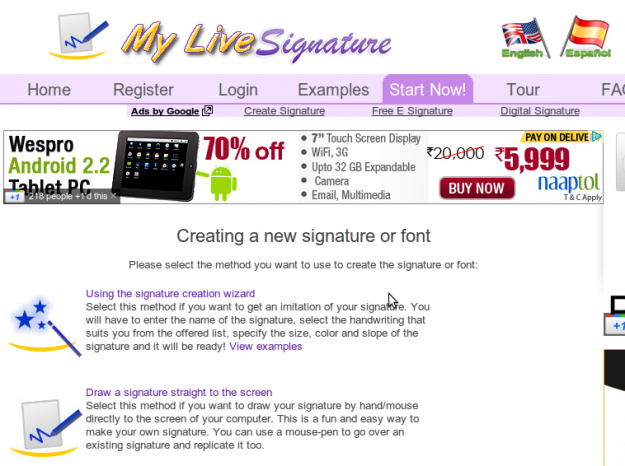 This is a simple web app that lets you create your personal signature right from the website and without the need of installing anything. You can choose the font, font size, slope etc and create one in a few simple steps. However, if you register at the website, you'll get even more privileges such as the ability to create custom handwritten signatures. You'll have to send a scanned copy to the website, pay them a cheap amount and get your custom handwritten email signature. Try MyLiveSignature now.
WiseStamp Browser Extension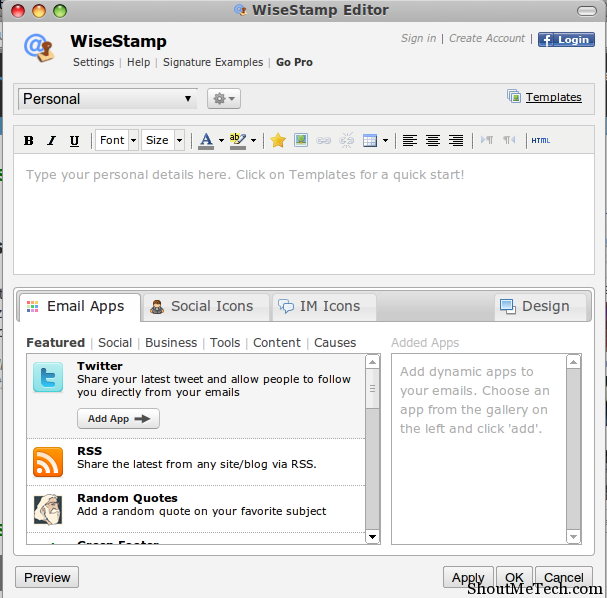 This here is a very useful browser extension, and it does more than just create an email signature for you. You can add social share buttons and more using the WiseStamp extension. Also, it works with Gmail, Yahoo, Hotmail, AOL mail and also with all the browsers except Internet Explorer. As you can see in the above screenshot, you can create both personal and business email signatures using this extension. There are many more useful features that come bundled, so it's best you try out WiseStamp Email Signature. A paid version starting at $24 per year offers more exclusive features. Personally, I use free Wisestamp version which is good enough to get me started with my Personalized signature for Emails.
Also, if you're a Gmail person, then you already have the inbuilt option to create a signature using the Gmail settings option. Go to General and select Signature, as in the screenshot below. Now create your email signature.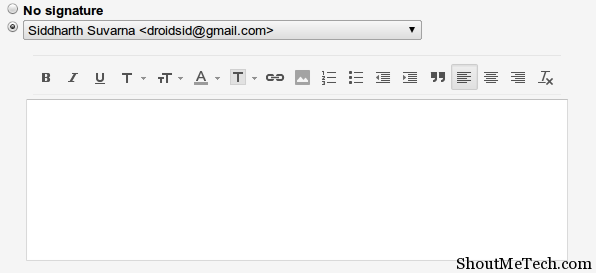 So, there you go! Two simple ways to create your very own personal email signature and use it for emails, letters, notes, articles etc.