There are so many chat clients available these days, that users can't decide which one to use. If you happen to have an account each on Yahoo, Hotmail, Gmail, Facebook etc, then you'd probably need a multi messenger client. It's not an easy task to download all the required messengers for each of the account that you have, but it will be easy if you can do it all from one single client.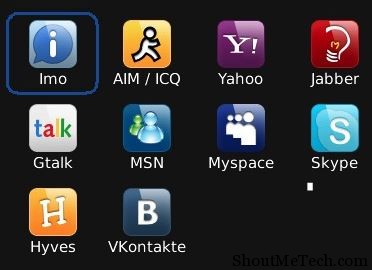 Uses of a Multi Messenger Client
Like I explained before, if you happen to have a lot of accounts on different chat clients and social networks, it gets difficult to maintain all of them at the same time. For example, you're chatting to a friend on Yahoo and another friend wants to chat with you on Hotmail. If you fire up both the applications on your PC, it's sure to use a lot of your system resources and will certainly bring down it's performance. At times like this, a multi messenger client is a much better and useful software to have. It'll save a lot of time, you won't have to launch 3-4 different apps and then sign in on each of them.
This is one of the most important advantage of using a multi messenger, other than the fact that you'll have easier access to all your accounts. Use one single messenger to chat to your friends/family, check your emails and post updates on your favorite social network. Here are 6 multi messenger clients for desktop that I'll be talking about in brief.
Read: 4 Facebook Web Messenger for Fb Addicts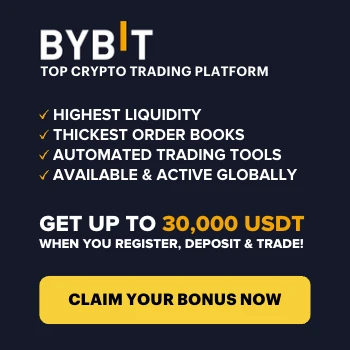 6 Best Multi Messenger Clients
VoxOx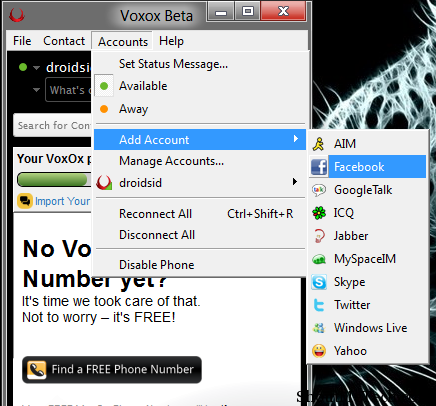 Presumably, one of the best and only multi messenger client that you'd ever need to download. Unlike other multi messenger clients, this one has the best Skype integration and can be used to call mobile phones. Just because of this one awesome feature, I'd recommend this the most. Plus, it's available both on Windows and Mac. It's free to download and the interface is easy to use. You can add as many accounts as you want and have multiple chats running simultaneously. The list of accounts include:
Yahoo
Twitter
Facebook
Skype
Windows Live
Jabber
Google Talk
AIM & more.
Download VoxOx for Windows & Mac. No support for Mac OS X Lion at the moment, but it works with Snow Leopard.
Nimbuzz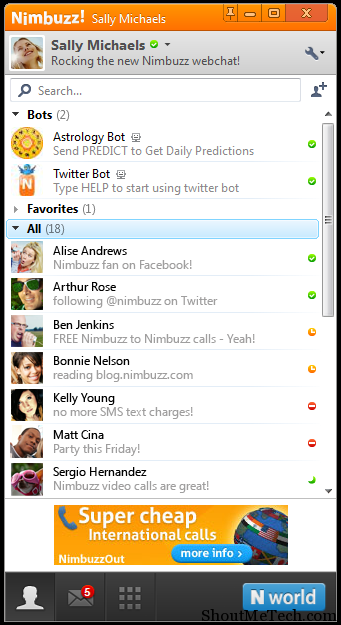 I'm pretty sure that you must've heard of this nice little desktop software. Well, you probably know it as that app on your mobile that you use to keep in touch with all your friends/family. Nimbuzz, is a pretty slick app and looks very professional and less fancy. It also provides VoIP functionality, which can be used to call your friends/family on their mobile phone. You can use the following accounts on Nimbuzz for Desktop;
Facebook
Yahoo
Windows Live Messenger
AIM
GoogleTalk
MySpace
Hyves
SIP/VoIP
Trillian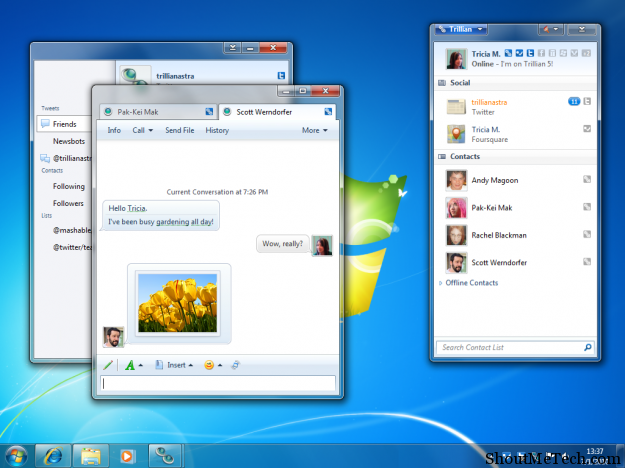 This is a rather cool looking app, that has some fancy themes and also pretty good functionality. It works great on Windows and has support for Mac and almost all mobile platforms. It looks similar to the Windows Live client, but offers more functionality such as connection with Facebook, Twitter and LinkedIn. You also have the option to share all the chat history between desktop and mobile phones. It also has a huge list of supported instant messenger accounts, including Skype:
AIM
Yahoo
ICQ
MSN
IRC
Google Talk
Jabber
Skype
Bonjour
Pidgin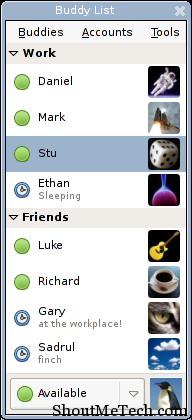 A lightweight IM client, that does a lot more. Pidgin has much more connectivity and IM integration than most of the other multi messengers. You can use this app on Windows, Mac, Linux or Unix and it works great everywhere. With a simplistic design and theme, it just serves the purpose and makes multiple chatting easy. Has one of the best notifications system and has been translated to 80 different languages. Here's the full list of all supported IM's:
ICQ
AIM
Google Talk
Jabber/XMPP
MSN Messenger
Yahoo
Bonjour
Gadu-Gadu
IRC
Novell GroupWise Messenger
QQ
Lotus Sametime
SILC
SIMPLE
MXit
MySpaceIM
Zephyr
Digsby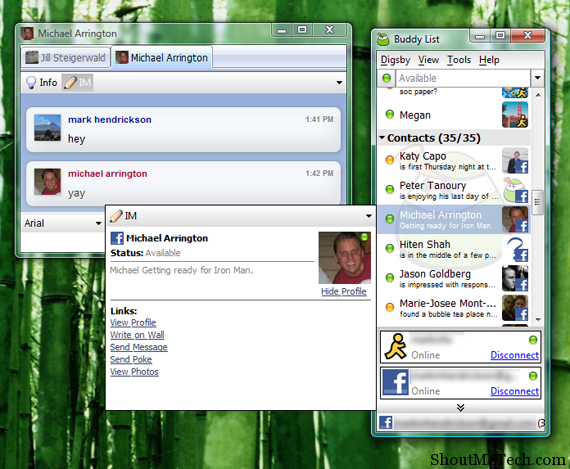 A similar chat client to Pidgin, with a lot of IM support and some extended Email support too. Digsby can be used as a chat client and also to check your emails on various Email accounts. You can chat with random people over the internet, by placing a web version of Digsby on your blog or website. The best part is that you can manage your email as you chat to a friend on one of these accounts:
AIM
MSN
Yahoo
ICQ
Google Talk
Jabber
Facebook
And these are the Emails that are supported;
Hotmail
Gmail
Yahoo Mail
AOL/AIM Mail
IMAP and POP
InstantBird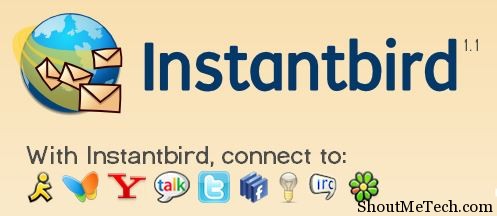 An open source multi messenger client that can be modified if you wish too. InstantBird does what it says, and does it fast. It is compatible with Windows, Mac and Linux. Tabbed conversations keep it less cluttered and is easier when chatting with more than 2 people. It doesn't support a lot of clients, but it's enough:
AIM
Yahoo
MSN
Google Talk
Facebook
Twitter
Download InstantBird for Windows, Mac or Linux.
SO, that's all the multi messenger clients that you'd ever need to use. Choose one of the 6, try them out and tell us, which one is your favorite and long time companion. Again, these messenger can handle multiple IM's and make it easier to be online on various accounts at the same time.