Want to get most out of your Snapchat? In this article I am going to answer your this question by sharing top 10 Snapchat trick which you must try to get most out of your app.
There are many users who are simply crazy about Snapchat yet they are getting bored by going through the same stuffs. Therefore, I am sharing these cool tricks with you guys which will kill your boredom definitely as you'll be exploring much out of your Snapchat account.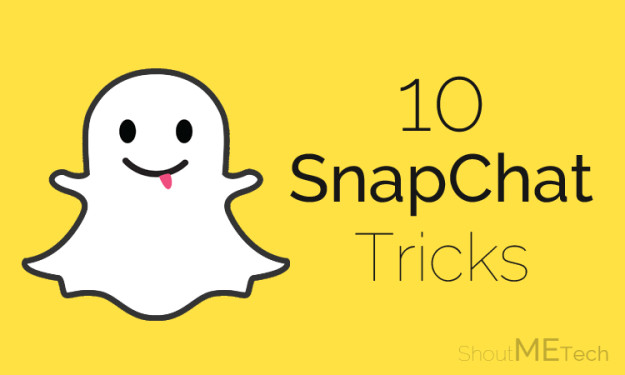 Before moving towards the tricks let me give a brief introduction about Snapchat. Actually, snapchat is a mobile app which let you send videos and pictures to your friends with a certain self-destruction time which means your images or videos will be automatically deleted after specific time. That is the awesomeness which compel you to go for its tricks too.
Top 10 Snapchat Tricks
So, here I have gathered all top 10 Snapchat tricks for you guys. You may go through them first and start applying for experiencing snapchat in other way.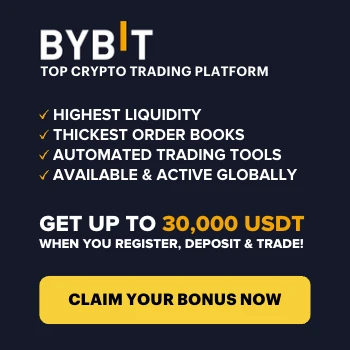 Now, without taking much time of yours, I would request you to get towards the below piece of writing, get the tricks here;
Enable Special Text – Apply Cool Text to Snaps!
We always want to add some cool stuffs with our images or videos and Snapchat let you to do so. You can actually add some really cool text on your snaps which will make your images cooler.
I know that most of the Snapchat users are not much acquaint with process of doing that; therefore, I am sharing the steps with you guys. The special text is not enabled already on many phones so you may follow the enabling steps first. You only need to follow these steps;
Enabling: First go to Snapchat and tap on Gear button >> Then tap on Manage button under Additional Services tab >> Now toggle on the button in front of Special Text (If not already).
Using: Open your snap on which you want to add cool text >> Tap on T button from right corner. Now whatever you'll type will be magnified and you'll have some cool features for text.
Set Your Best Friend of Your Choice
The Snapchat chooses your best friends automatically on the basis of messages you exchange with specific persons. Though, there are many users who want to set their best friends manually and want to increase the number of their best friends.
So, if you also want to set your best friends of your choice and want to increase the number of your best friends from three then follow these steps;
First open Snapchat >> Go to Settings >> Manage and then tap on # of Best Friends. Then you'll be adding your own best friend in the list. You may choose 3, 5, or 7 number for your best friends.
Use Your Own Text Line For Snaps

I know it is annoying to use the same boring text line for almost every second snap and there are users who want to set it according to their wish. So, such users may apply our this tweak which will help you to write your own text line for your snap and make it appealing.
However, this trick works for iPhone users only so the iOS users may follow these steps for using their own text line; Open a document in Notes
Press Return 3 or 4 times
Select the Blank Line and Tap on Copy.
Now paste that blank line in the text box of Snapchat.
Then select your line which you want to add, you need to select the line for each time to make one complete sentence of your own.
Download Snapchat images to your Phone

This is another awesome trick of Snapchat which will help you to download snaps to your Phone. I am sure that most of you are in serious seek of such trick which can help you to download snaps right to your phone. And here I have got this for you. You need to follow these steps for making it work.
You need to Download Keepchat app on your phone and the rest work will be done by this app. It will download all the snaps to your phone automatically. Isn't it awesome?
Note: You need to search for KeepChat online, as the official link has been taken down.
Enable Smart Filters and Visual Filters

The smart filters & visual filters is the feature of Snapchat which is yet hidden from you guys. This feature helps you to add some cool objects in your snaps.
Ones you have enabled Smart Filters then you can add time, speed and temperature in your snap and if you have enabled visual filters then it let you add the black & white and Vintage effect on your snap which really looks cool.
So, to enable these filters you may apply these steps: Go to Settings on your Snapchat >> Manage >> Then check mark the Smart Filters and Visual Filters.
Use Replay – View the last viewed snap again!

The Replay is another interesting feature of snapchat which most of you did not know before. We all know that after viewing certain snap it got deleted from our phone but the Replay feature let you to see your last recent viewed snap again even after it is gone. But, remember that you can replay your snap ones in a day.
You need to follow these steps to use Replay; go to Settings of Snapchat >> Manage >> Now toggle Replay on from there.
Enable Flash Forward – Capture Bright Snaps in Low Light!

This is another interesting feature of Snapchat which I personally like is Flash Forward feature. This feature allow you to capture your snaps in low light and will adjust the brightness accordingly. Isn't it awesome? that you'll be capturing your same bright snaps in low lights.
Now, if you want to enable Flash Forward for yourselves then follow these steps: Go to Additional Options >> Manage and toggle the option in front of Front-Facing Flash.
Get Large Emoji

You might have seen different snaps of users with larger emojis. So, if you also want to have that large emoji for your snaps then this trick is going to help you out in it. It is not that difficult you only need to follow these steps;
First of all, go to Settings >> Manage >> Toggle On Special Text.
Now you need to take a snap and then tap on T icon from top right corner. Now, type your Emojis and it will type them in larger size.
Link or Unlink Username to Mobile Number

When the news of Snapchat data breach came in market, now many users have become very much possessive about their personal security which is why they want to unlink their usersname with mobile number. But, many want to link an alternative one. So the steps are almost same you need to follow these steps for that;
Go to Settings of Snapchat
Tap on Mobile Number, If you want link a mobile number then add your number there and if you want to unlink then simply Uncheck Link username to mobile number.
Delete Snapchat Account – Get Rid of It!

If you feel still any security concerns about your data linking with Snapchat then you may delete your existing account and create a new one. I am sure that it would solve your issues. You may follow these steps to delete your snapchat account;
Go to this Link and type your login details.
After that, Click on Delete My Account.
Have More Snapchat Tricks?
If Yes, then do share your trick in the comment box. It would be fun to collect all cool tricks at one place. If you have any kind of questions left related to this article then lend your queries in the comment box. I shall get back to you as soon as possible and will resolve your issues.
Was it helpful? If your answer is Yes, then don't forget to share it with your other friends and circle too. You may never know that your share may be proven helpful for many of the users out there.