Yesterday I talked about Boxopus which is a Web based torrent client and today I will be talking about one more Web based Torrent client call Torrent Handler. Torrent handler works in simply policy of downloading torrent files to their server and  later on you can download the downloaded file from Torrent handler server. There are few benefits of using this service:
If torrent is banned in your office or college, you can use Torrent handler to download torrent files.
Torrent handler will be downloading torrent faster than your internet connection using their clusters of server.
You don't need a Torrent client to download torrent files.
More over, you are not putting your system on risk by using a Torrent client.
These are some of the benefits of using TorrentHandler and major one is, it's useful for people who don't get good torrent downloading speed and they prefer downloading direct HTTP file over torrent.
How to use Torrent Handler to convert Torrent link into direct download link:
Using Torrent handler is quite easy but when you look at their homepage, you might be little confuse as they don't have any registration link. (Sigh! Design blunder). On their homepage you will see an option to Add torrent in navigation bar, click on it and you will have various options to add a torrent file. You can directly paste the Torrent file link, browse the downloaded .torrent file from your computer or you can ale search Torrent file directly using inbuilt search which is powered by mininova.org.
Related : Top Torrent search engines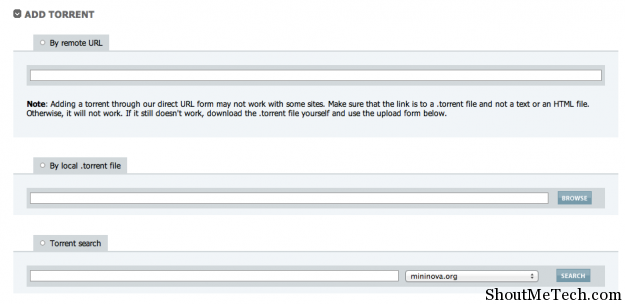 In the end you will see an option to check, notify me via Email when download is completed. Check it and click on Add torrent. On the next page you will be taken to registration page and once your registration is done, you will be taken to page where you can see the status of your torrent file download. The only thing which I don't like about this service is, they don't offer any free bandwidth and that makes them pricey as there are many free options out there. Anyways, quality of service they offer you might consider grabbing any of their refill package. Here is a screenshot of their pricing. Do notice, this is per GB price and you will be charged for bulk GB.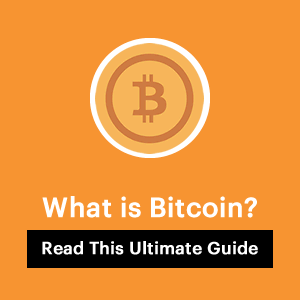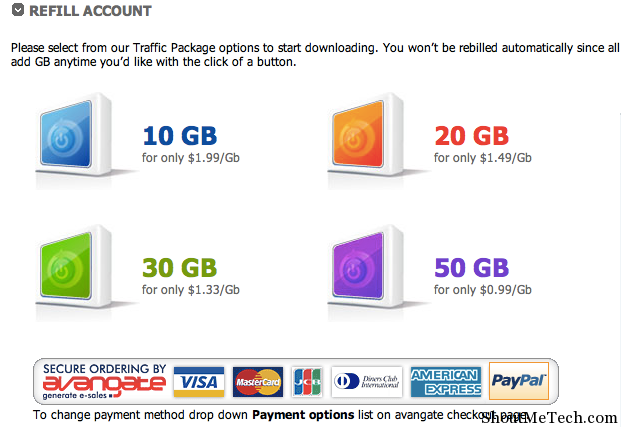 Once you refill your account with any of their membership plan, Torrent handler will download the torrent file into their server and will offer high speed downloadable HTTP link. Since most of ISP's put limitation of torrent downloading speed, you will be able to download torrent file in single HTTP link with full speed offered via your ISP.
I liked the idea and concept of this website but no free options makes it useless for many torrent lovers. Though, at times when you need to convert torrent file into HTTP directly, torrent handler is a handy solution.