As time has progressed, mobile hardware has seen tremendous growth and with the booming power of central processing units (CPUs) and graphical processing units (GPUs), mobiles can now run games that are both powerful and extreme fun to play with. There are now so many Android games in Google Play Store that it can become difficult to see where to start.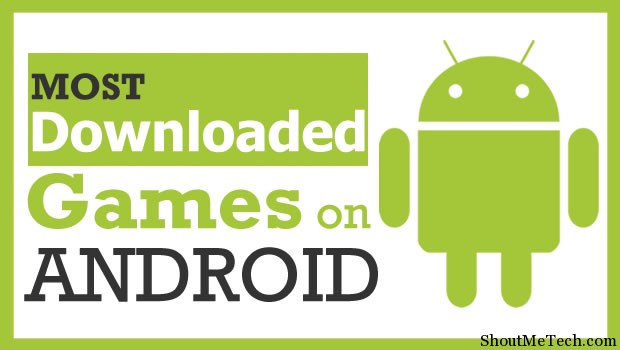 Some of these games are free while others need a little money to download. But one thing is for sure, many of these provide an amazing experience and hours of fruitful fun. It is now possible to have a great, deep and enriching gaming experience on your Android devices through these terrific games.
Most Popular Android games in Google Play Store
In this article, I am listing out a few of these great games that have been most downloaded on Google Play Store and enjoyed by people around the globe. So do check out these games and you won't regret downloading even a single one. Read through and enjoy.
1. Temple Run 2 (Download Temple Run 2)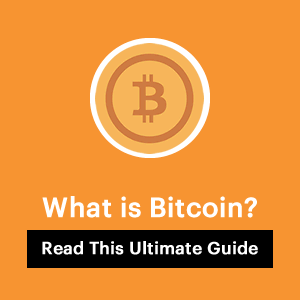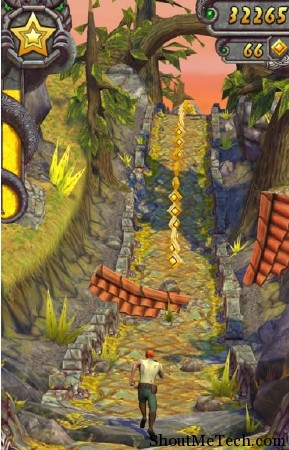 Temple Run is one of the best endless running games and the second version is better than the original as well. The game is easy to play with simple controls and the main objective is to jump, dodge and slide your way through forests, caves and zip lines. The game is graphically stunning and has received rave reviews from the gamer community. You'll remain entertained and stuck to this game for hours and can unlock achievements and new characters as you proceed through. Another fun element is the provision of various power ups. The game is enjoyed by millions of people worldwide. Its not immensely different from its predecessor but packs improved graphics and new twists and turns.
2. Cut the Rope (Download Cut the Rope)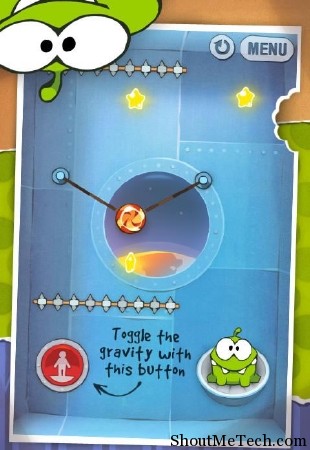 Cut the rope is a classic Android game which has terrific level designs making efficient use of the screen estate and the touch controls. The physics-based game delivers hours of excellent game play with variety of objects to interact with in numerous ways. The game pushes you to keep going on and on until you are able to crack the code. There are many levels to keep you hooked to the adorable protagonist of the game, Om Nom. Cut the Rope is an addictive game and is being enjoyed by many. In the game, you must feed the little monster its favourite candy by cutting the candy down from ropes and avoiding obstacles. Each time you achieve getting the candy to the monster you get one star and by hitting the candy with the gold stars you get supplementary stars. The developers actively add new content to this game and it is highly enjoyable.
3. Plants vs Zombies 2 (Download Plants vs Zombies 2)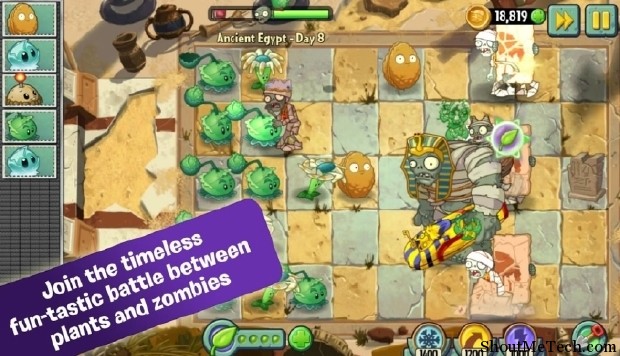 Plants vs Zombies 2 is the sequel to the smash hit game Plants vs Zombies and is doing equally well on the Google Play Store. This is an exceptional and good looking tower defense title that expands on the original and takes you to numerous new and exciting levels. The worlds, themes as well as zombies have been refreshed. There are new objectives to complete and although in-app purchases have made an appearance in the game, they can be safely ignored. The game features sharper graphics than its predecessor. The game's unique selling point is its novel concept and its fresh take on zombie game market.
4. Candy Crush Saga (Download Candy Crush Saga)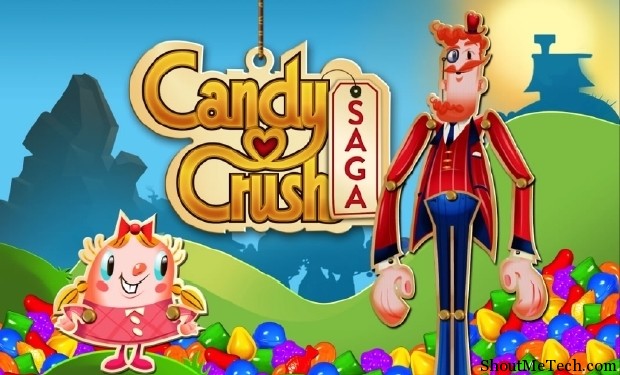 Candy Crush Saga is a crazily popular game enjoyed by millions of people. The game boasts of 400 levels and is said to be difficult to master. If you happen to have a Facebook account, you can play with your friends through its strong Facebook integration. The massively successful game consistently tops the charts on Google Play store. This puzzle game is highly addictive and the ease with which the game can be continued on multiple devices is a huge plus point. Instead of playing for just a high score, you also need to accomplish levels and related objectives. The game is free to download however once you reach level 35, it begins charging per episode.
5. Asphalt 8: Airborne (Download Asphalt 8: Airborne)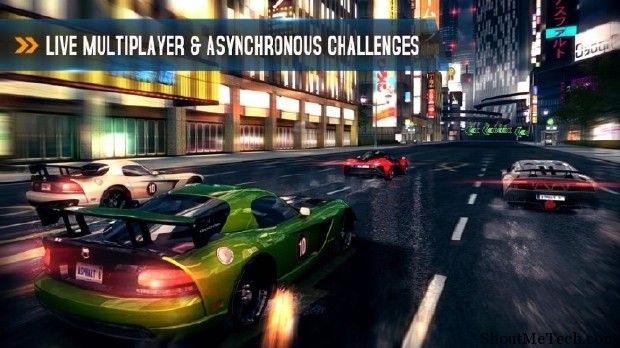 Asphalt 8: Airborne is undoubtedly one of the best racing games available on the Android platform and the game can be picked up for free from the Google Play Store. The game does offer some in-app purchases still it can be completely enjoyed without paying anything from the pocket. The graphics in the game are drool-worthy and the racing campaign is particularly long with plenty of airtime available. If you are a racing fan, then this game is a must have. The game contains a treasure cove of 4 supercars and is a refreshing change for those who have been bombarded with NFS racing games for many iterations and for many years.
6. Fruit Ninja Free (Download Fruit Ninja Free)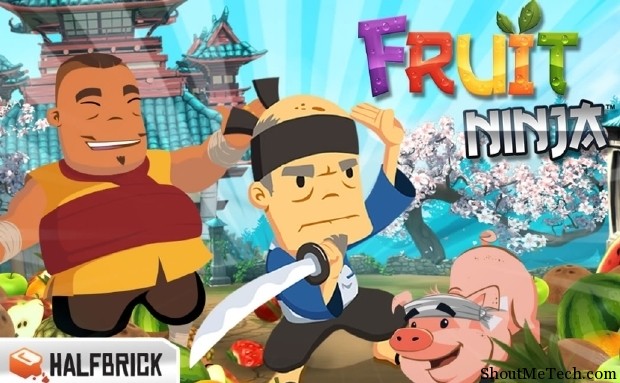 Fruit Ninja is a hugely popular Android game with millions of downloads since its inception into the Google Play Store. The game enjoys a very high rating too and there is nothing bad that can be said about the game. Its a very simple game with strikingly colorful graphics and keeps the player hooked to itself for long. The game shines through its collection of fruits like plums, peaches, apples, grapes, oranges, mangoes and many more. Fruit Ninja has all the makings of being a classic arcade game and has been around for long now still topping the ratings and download charts. It has various settings and blades to smash the fruits in perfect ninja style.
7. Angry Birds (Download Angry Birds)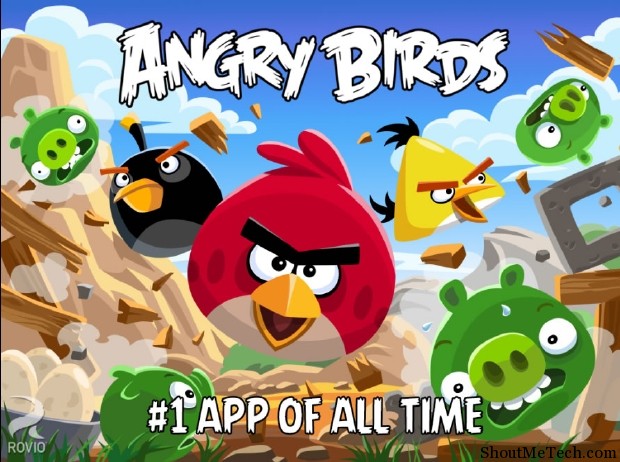 No gaming list would ever be complete without mentioning the distinctly famous Angry Birds game. There may be a few people who have gone wary and started disliking the game but there are tens of millions of people still, who are struck to this epic game. The series has now almost half a dozen games including a puzzle game called Bad Piggies and a racing game called Angry Birds Go. We have picked out the original since it still delivers the most spectacular punch out of all its sequels. All the iterations combined bring a vast load of gaming content for everyone. The game revolves around five different types of birds that are seemingly angry and can hit against buildings, glasses and logs to smash them off. The game levels up by winning over the piglets. It would be an understatement to say that the game has been viral since hitting the Play Store and half of the world is busy hurling angry birds to kill pork.
8. Words With Friends (Download Words With Friends)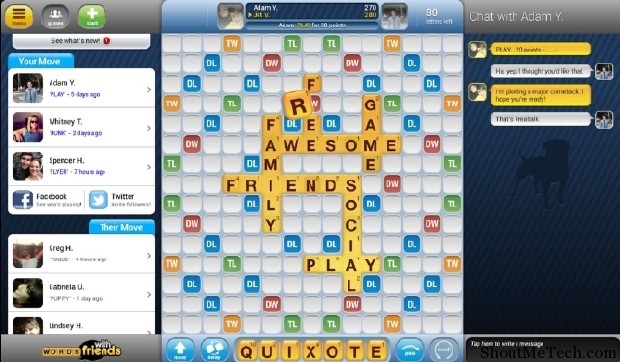 Words With Friends is an extremely popular Scrabble rip-off designed specifically for mobile devices and the game has a huge fan following across the globe. The game is a multiplayer affair and you can invite your friends to join and play against you. Words With Friends is enjoyed by average casual gamers as well as hardcore gamers alike. You can enjoy unlimited playing hours and it offers old fashioned advertisements instead of in-app purchases. The latest version has a new location-based leaderboard that can help you find if you are the highest scoring player in your area. Along with inviting friends to play with you, the game also provides in-game chat and random opponent matchmaking so that you never have a lonely time once you start playing Words With Friends.
9. Subway Surfers (Download Subway Surfers)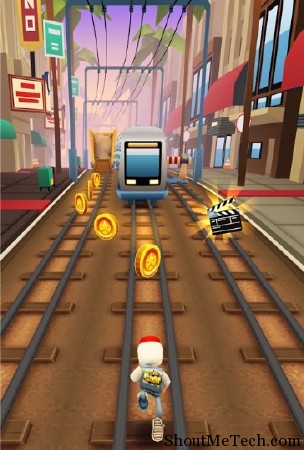 Subway Surfers is an endless running game for Android which has always topped the popularity and download charts since making its way through to the Play Store. The game features running, dodging trains, escapes from an inspector and his dog, hoverboard surfing, paint powered jetpack and lightning fast swipe acrobatics. You can challenge your friends and help them playing too. This amazing running game has seen addition of new colorful cities every month from its developers. Subway Surfers continues to introduce a lot of freebies and goodies to the people who download and play it. The game comprises a number of characters as well as themes to keep you spellbound throughout.
10. Minecraft: Pocket Edition (Download Minecraft: Pocket Edition)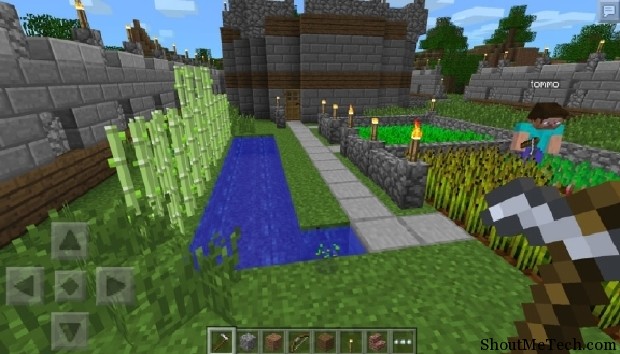 Minecraft is a consistent chart topping game on Google Play Store and the mobile version of the game allows you to build and explore an infinite world. The game features an ever-growing repository of blocks and items which allow you to build a kingdom of your dreams as long as you do not allow it to be blown away by the Creepers. The good thing about the Pocket Edition of Minecraft is that users only need to pay once for downloading the game and that allows access on all their future devices absolutely free of charge. The Pocket Edition includes Survival and Creative modes, multiplayer over local Wi-Fi, caves, mobs, villages, biomes and much more. You can continue developing and meticulously crafting the world as long as you please.
11. FIFA 14 by EA SPORTS (Download FIFA 14 by EA SPORTS)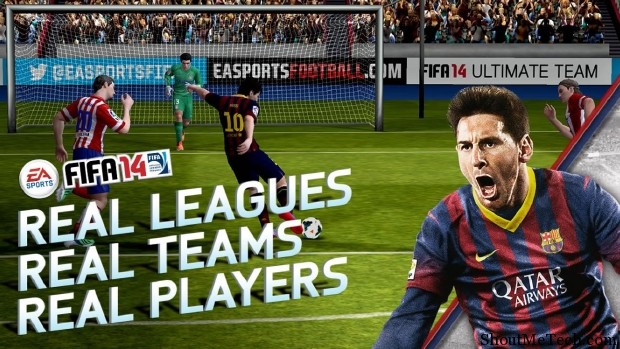 Finally we have a sports game on the list too and what else it can be than the ever so tremendously popular soccer game by EA Sports, FIFA 14. It is one of the two sports games that is being distributed free on Android by the global leader in sports games development. In FIFA 14, you can play with one of the available 600 teams in 33 leagues and in a number of languages. All major leagues, players and stadiums are included with this free game. Keeping the game free is an excessively aggressive move by the developers but the game retains its numero uno position in the list of sports games available for the Android platform. The game is an amazingly authentic take on the sport of soccer matching every pass, shot and tackle with the touch controls of a mobile device. The game is free of advertisements but offers in-app purchases.
12. Trials Frontier (Download Trials Frontier)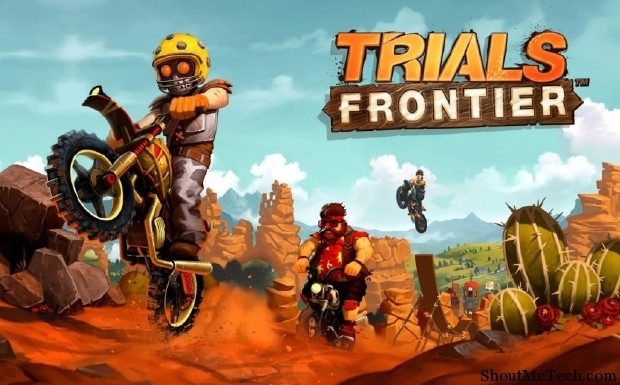 Trials Frontier is a free-to-play physics platform racing game where players need to navigate and traverse through a 2D course by managing their speed and maintaining their balance to be able to gain air and keep from falling after landing. A variety of map designs, challenging stunts and bike customisation system offers plenty of choices in a single player campaign. The game also provides ghost-racing system and match-making for multiplayer campaigns. Players can explore a vast world on a motorcycle and then compete against friends on global leaderboards. Trials Frontier requires you to race through adventurous worlds with crazy characters and unfairly addictive tracks. Though early levels are particularly easy, the difficulty level cranks up quite rapidly later on. Some jumps and stretches even take 50 tries to complete. Once you find a few pals to play the game with, you can race each track against their ghost. The game is free but supported by in-app purchases like buying new bikes and other stuff. If you plan to play this game, be careful not to get too addicted.
So this was my list of most downloaded games on Android till now. Hope you have enjoyed it and are now frantically going through the Play Store to search and download these great games.  If you know of other extremely famous games that have not been mentioned in the list, do post them in the comments section below. I had as much fun posting this article as I have playing these and other games. The game that catches my fantasy every time I play it is Asphalt 8: Airborne with its breathtaking graphics and oodles of mind boggling gameplay. Being the race junkie that I am, I have played a number of NFS games too and this one sits right at the top of my rating list. Do let me know your favorite games and keep coming back to enjoy more articles.