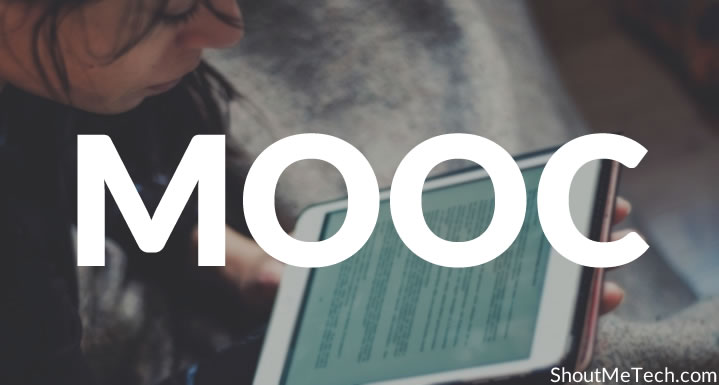 If there is one thing in the world which is without boundaries, it is definitely knowledge.
Knowledge originates from learning, which is the by-product of education. But the question we now need to ask ourselves is whether this education is being served well to all.
Say Hello To Massive Open Online Courses (MOOC)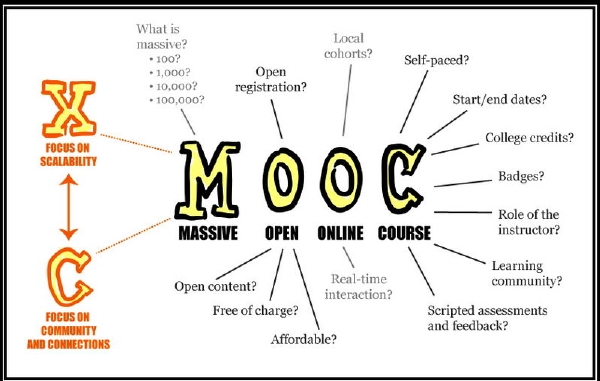 Reasons That Hold People Back
Time and money and are the two biggest reasons that bind people down when thinking about taking up some education. And in the later years of their lives, due to so-called "responsibilities", people pull down the curtains when it comes to learning new things.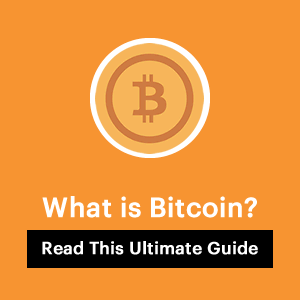 In addition, the time schedule of schools and institutes makes it impossible for working class individuals and family people to pursue something academically. Especially in a country like India, where women are mostly housewives, it becomes impossible for them to even think of attending a college course when there's a whole family to take care of from dawn til midnight.
So, in order to serve these kinds of people, the advent of MOOC (Massive Open Online Courses) has been warmly welcomed.
What is MOOC?
MOOC is a revolution in the internet world. It has laid down new tracks in the field of knowledge exploration, not just by expanding the horizons of education, but by erasing them completely.
What is MOOC? (Video)

MOOC is a conglomeration of many world-class universities in one place on the internet which offers numerous courses (it will tire you if you start counting them), stretching over a myriad of backgrounds in academia, all for free.
MOOC offers opportunities to its users where many premier institutes around the world aren't able to.
How To Benefit From MOOC
In a poll held by a leading MOOC provider, the largest share of users who use this resource are people at home. People who stay at home, away from the day jobs, are the ones that are getting the most out of this platform, and they're also those who wish to learn something more than what their jobs have to offer them.
If you are, for example, an I.T. professional, or an electrical engineer, or something else as per your academic background, but you have a great deal of interest in humanities (like philosophy, or fine arts, or whatever), MOOC will be Heaven for you.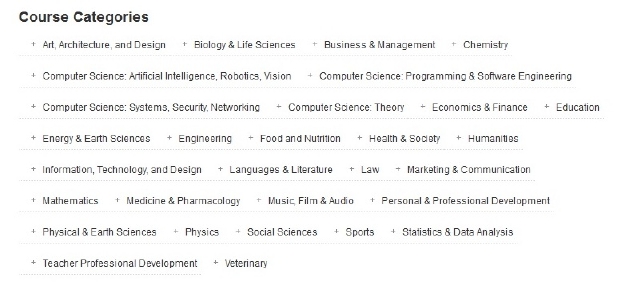 How To Enroll And Attend Lectures
You just need to sign up with your email and enroll yourself into some desired courses on the most appropriate website (of your choosing). The course content, including lecture videos, is uploaded on the website in downloadable formats so that the users can easily access them anytime and from anywhere.
This is the biggest advantage when compared with regular college courses.
The time duration of an entire course is divided into a number of weeks, and students will need to dedicate only a few hours (like 4-9 hours) per week. Also, there are homework assignments for students, which will get them to try out some things on their own.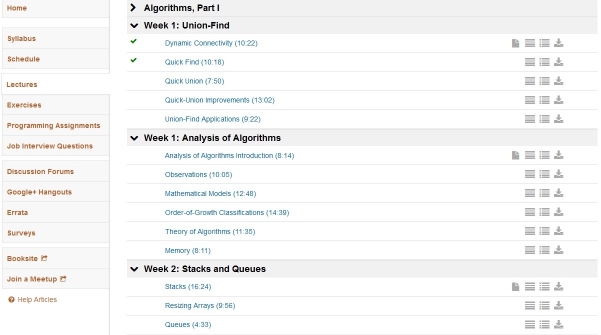 Resources For Students
Students who enroll in any course will be offered very useful resources that make them perform their studies more efficiently. Some of those resources include:
Discussion Forums
Google+ Hangouts
 Book Sites
Surveys
Meetups (people physically gathering together in the same location/city/region/etc.)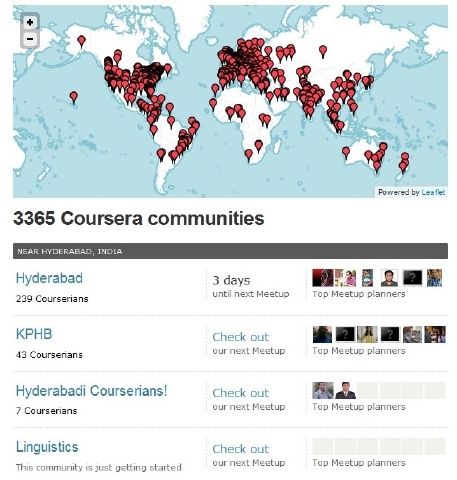 After you complete a course, you will receive a 'Statement of Accomplishment'.  
Some of the institutes that are a part of this revolution are world-renowned.
They include:
Harvard
Stanford
MIT
UC Berkeley
University of Texas
Australian National University
 …and others…
Coursera is one such website which has a very high number of global partners: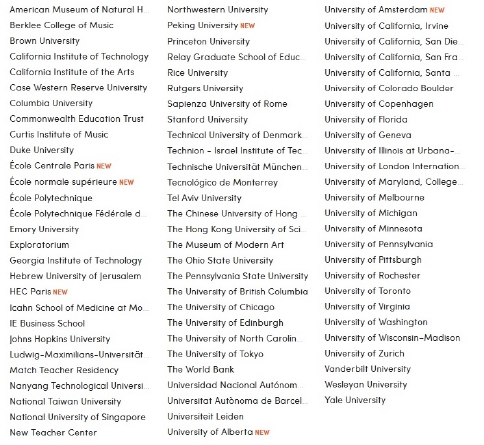 Isn't it awesome to have all these facilities for free and without having to attend a regular institute or write an entrance test to get in?
That's what MOOC does for the people who wish to keep learning…!
List Of Websites That Offer Courses
After the great success of Coursera many other startups turned their attention toward MOOC.
In my opinion, Coursera is the best choice for the online education, more so than many other websites. But of course, it's up to you as a student to choose what is best for you.
Various MOOC Websites:
Students can check out all those websites and chose the best for themselves.
Enjoy this great resource!
MOOC proves and proclaims to the world that education is the chisel to shape mankind's everlasting future. So, let us all lift the anchors and set sail ahead in the ocean of Knowledge!  
Happy Lifelong Learning!