Most of us know how awesome Pandora Internet Radio is, from the times when it was accessible from India and other countries outside the United States. Later owing to legal restrictions streaming websites like Pandora, OpenHulu and CBS.com stopped providing access to countries outside USA. If only we still had access to it? Today we are going to share guide for newbie to access Pandora radio outside US.
Firstly, let me talk about the current scenario. The Pandora radio uses an I.P. based block to prevent users outside US. So, if you try to access Pandora.com right now (from any other country) you'll be un-welcomed by the following page.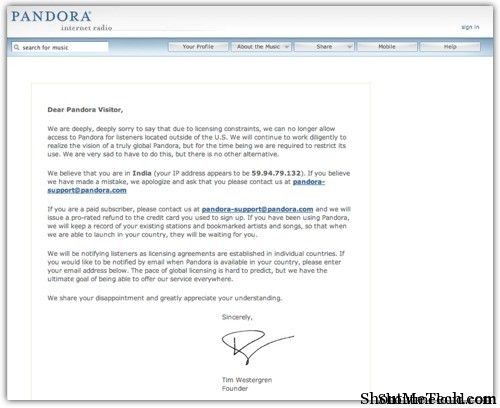 The first thing that now comes to your mind is the use of a proxy. Well, the web based proxies that you might have used earlier won't work with streaming audio or video. The best solution in a similar scenario is the use of VPNs. Those of you who have access to paid Virtual Private Networks(VPNs) are well off, but for the majority of other people like me who don't, here's a free and seamless solution.
Hotspot Shield
HotSpot Shield is a free VPN service offered for Windows and Mac OS X. It assigns your computer a new IP and once connected you can use the web services in any browser installed on your computer, as if you were connected through a US based ISP.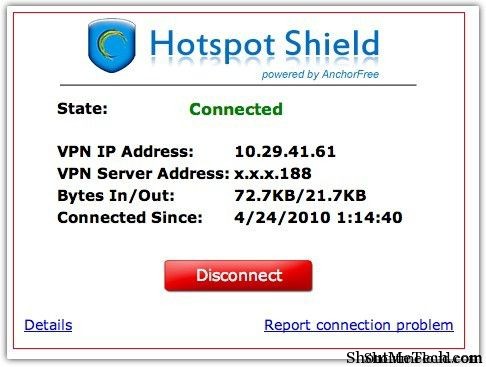 Head over to the website and download Hotspot shield on your computer. The installation process is very easy and self intuitive. The free service will show you some ads on the top of the page, but we can do with that, right? Moreover, the ads once displayed can be turned off on that page.

Ads Displayed at the Top
Another tip here, once you have access to the desired webpage you can disconnect HotSpot Shield. Some of us might be sceptic about the security of our personal chats and mails flowing while the VPN is on. The website will continue to stream for that session, even if you disconnected HotSpot Shield right after the page loaded.
Voila, now I can access pandora radio from India and following this tip, you can access too from your coountry. Here's a screenshot of Pandora running in India. I was also able to stream video from CBS.com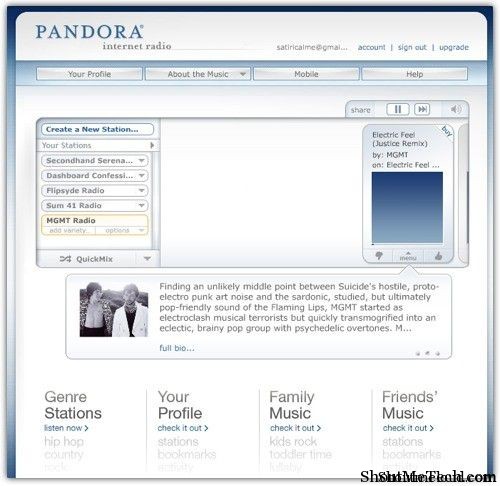 Go ahead and try accessing Pandora radio yourselves, and also using HotSpot Shield to access any other site outside U.S.A. Tell us about your experience, including those that were unsuccessful, in the comments section. We might be able to lend a helping hand.