Birthday's are always special as it comes once in a year and I always expect my friends to call and wish me, but when it comes to wishing back, there are times when I miss out some important dates. Yesterday, I forget to wish my friend in time and I was wondering if I can get my hands on any useful Birthday reminder software, that I can use and never forget any one birthday.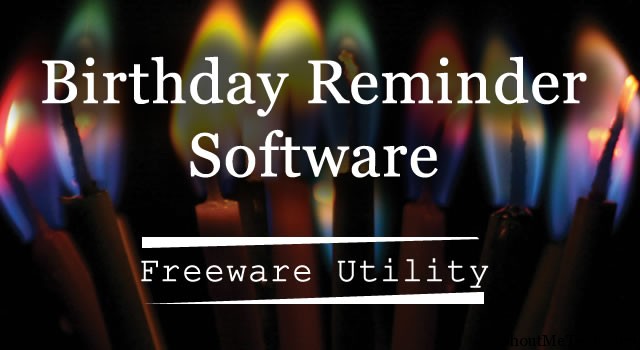 I got my hands on few tricks too, but that I will share at the end of the article. For now, lets see this useful Birthday reminder utility for Windows, which work as personal reminder. There are many online websites which also offers paid reminder services. Though, why to waste money when we can use services to email and notify us right on Windows desktop.
Birthday Reminder Free software:
This is a free software and it does as it says. One of the good thing about this tool is you can import entries from a .CSV file and also export in the same format. This is useful, if you have downloaded your contacts from GMail or any other social site, where birth-date is listed. Else, you can manually add important dates. Not only just as birthday reminder software, but you can also use it to set reminder for important dates.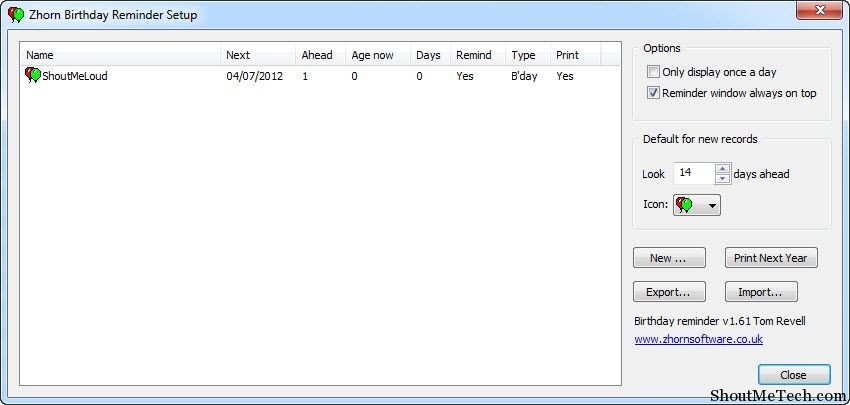 That ways this software will help to increasing your productive and you will never miss out any important dates. When you are adding a new Birth day reminder, you can set the notification rules and how often and how early, you would like to get notified.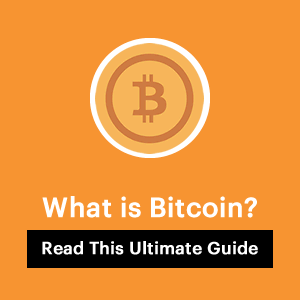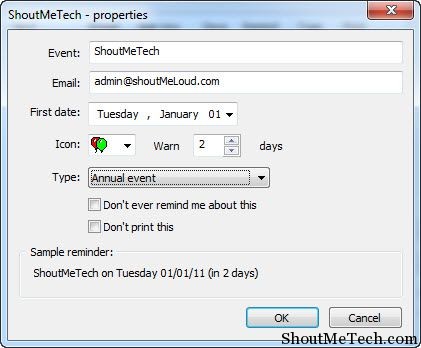 Don't forget to notice the Type part. Here you can set it as annual event, so that you will get a reminder every year. Well, at a price tag of 0 and does the job pretty well, this utility is useful for users like you and me.
Link: Download
Specially, for user like me who keep his head stuck into laptop even at the middle of night, this birthday reminder software is super handy.