Being a computer user it is expected of you to know how important it is for your machine to have antivirus software (possibly a free antivirus software) to fight the threats that come your way as you surf the internet or attach various removable devices, such as USB drives or memory cards and etc, to your computer.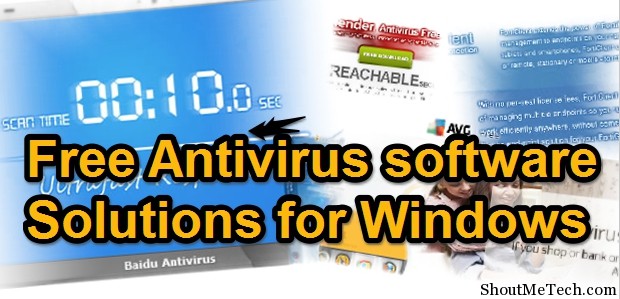 There is a believed notion that antivirus companies themselves create and release viruses into computers. Nobody really knows how much of this is true. And moreover there are always those computer freaks, who wish to trouble other people with their skills of creating various annoying programs. Besides all this, there are is always a threat from serious hackers, who always try to access numerous computers in unauthorized ways.
With the increasing notion of openness in the tech world and with the recent revolution of free applications usage on various devices such as smart phones, tablet PCs and etc, it looks like the tide is turning in favour of computer users, providing them with free solutions to deal with various virus threats.
In this article let us look at some of the efficient and free antivirus software facilities from some of the major players in the field of computer security.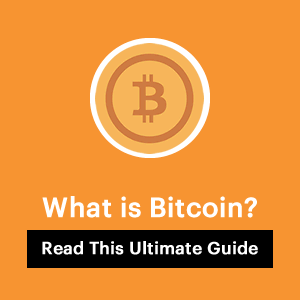 Microsoft Security Essentials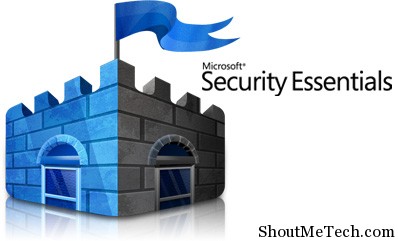 First things first, Microsoft Security Essentials is the direct free antivirus software solution from Microsoft itself. To have Microsoft Security Essentials, all you need is a full working Windows operating system installed in your computer. I have tried Microsoft Security Essentials and it works very efficiently without slowing down PC. Automatic updates are available for free download to keep PC completely safe from any kinds of threats. It's a simple and straight solution to fight viruses in a PC.
Baidu Antivirus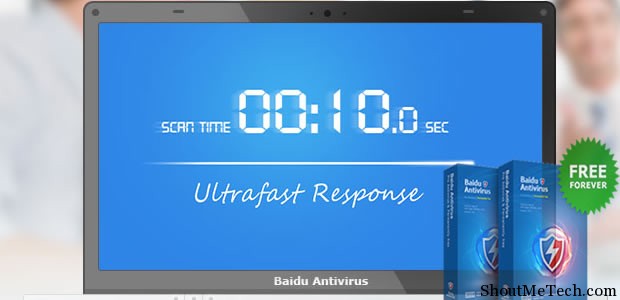 Baidu is a full free antivirus software that can stand as the best replacement for high priced antivirus softwares, such as Nortan, etc, because of its advanced features. It offers local and cloud protection by simultaneously detecting a local virus file and identifying its code in cloud, thus eliminating its threat in real time. It provides scheduled scan options, automatic updates, protects USB flash drives; its certain special features even protect your privacy online. Baidu is, no doubt, a great alternative to various other security softwares.
Avast 2014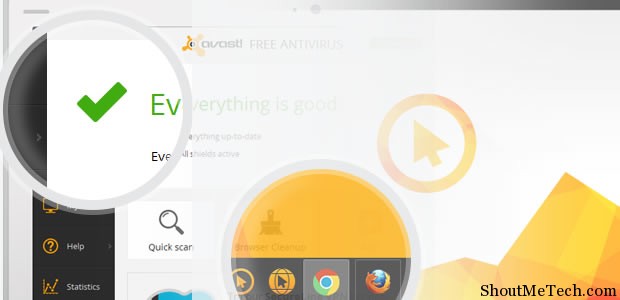 Avast is one of the trusted names in the antivirus arena. Their previous free one-year services with just an email registration had been very useful to various end users, and to make things even better in the New Year 2014, Avast is offering a full solution with features, such as intelligent antivirus and anti-malware protection, to its users. This free antivirus software supports multiple platforms such as Windows, Mac and Android.
AVG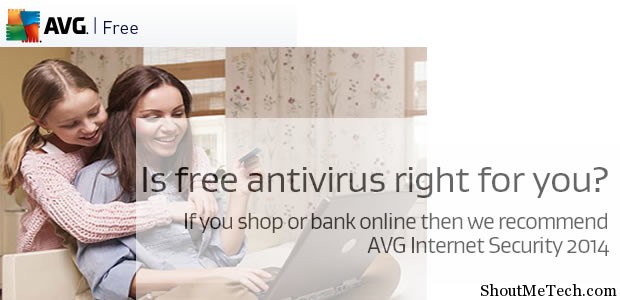 AVG is highly used and very reliable virus protection software. It's now coming in a free-of-charge edition, for people to primarily use it without having to pay anything. This free edition of the antivirus software blocks spyware, malware and dangerous viruses. It scans the links to external social media for restricting any kind of possible threats. It's also available in a premium version for those who wish to afford it, which offers additional protective measures such as encrypting and password protecting personal files, providing online shields and etc.
BitDefender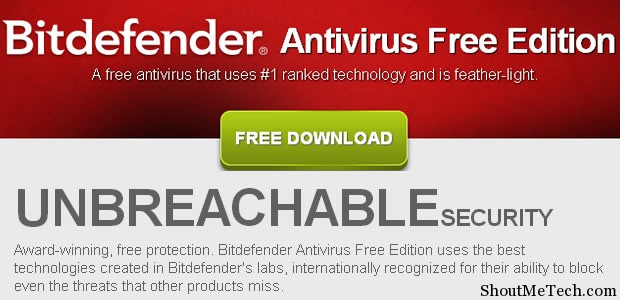 BitDefender is a free antivurs software that is especially known for its lightness, which puts absolutely no pressure on the performance of my computer, unlike many other softwares. BitDefender offers real time protection shields that help keep viruses at bay, restricts various malicious applications from unauthorized access to internet, and HTTP scanning checks all the URLs that you may visit; it stops you from unconsciously entering into any kind of harmful places on the internet.
FortiClient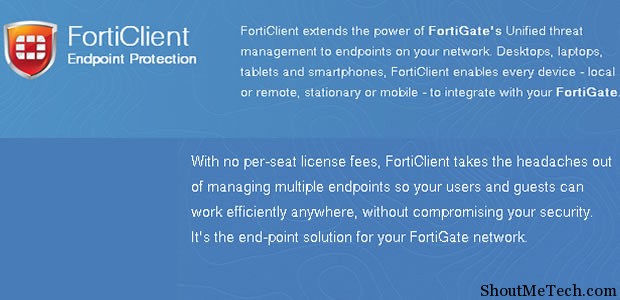 FortiClient is an end point security system that presents the computers with ultra safe security from dangerous threats. End point security is a method in which all the devices of a network are supposed to abide by certain standards in order to be able to successfully access networks. This is an advanced security feature, which especially helps corporate users. FortiClient is another important free antivirus that supports multiple environments such as Windows, Mac OS X, iOS and Android.
These are some of the very effective antivirus softwares from some of the industry's best players in the field of internet security. The vital part of all the above mentioned solutions is that they're all free of charge and can be used by any number of people and for any lengths of time.
Also check,