The best thing about the Android mobile operating system is how it can be customized so easily. There are many ways using which an Android user can customize his complete operating system, from the homescreen to the font. The best example of this kind of customization can be demonstrated by the Android launchers.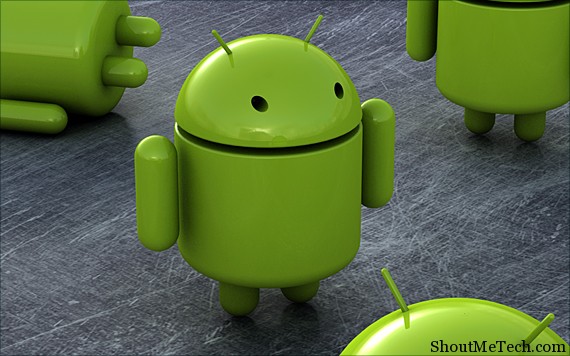 Uses of an Android Launcher
Using an aftermarket Android launcher gives you plenty more features than the stock launcher, plus you can take control of many other customization features. You can change the color, size, background of icons, add different kinds of docks, add more screens, change the font, add 3D effects and much much more. There isn't any limit to what can be done with the Android operating system all because it's open source.
However, the OS gets fragmented due to the open source-ness and brings a lot of bugs and malware that cannot be avoided. Let's forget about the negative impact and focus on the 5 best Android launchers that you can get your hands on. There are quite a few available for download on the Android Market and not all of them are free. To get the best, you may have to let go of some money.
5 Best Android Launchers
LauncherPro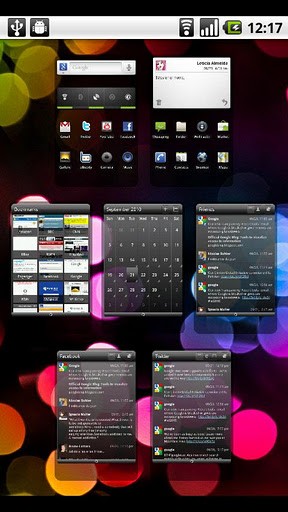 This launcher is one of the most downloaded Android launchers as it has some very impressive features. I loved this launcher more than any of the others, but I did have to pay some green to get all the features of the launcher. The free version is quite impressive as well, because the only thing that you don't get are the widgets. LauncherPro has inbuilt features that make all your favorite social networks, music, YouTube etc available right on your homescreen for easier access. The 3D app drawer is another feature that will interest you, plus the homescreen transitioning is downright uber cool! If you want more widgets then you may have to purchase the LauncherPro Plus app for $3.49!
Download LauncherPro
ADW Launcher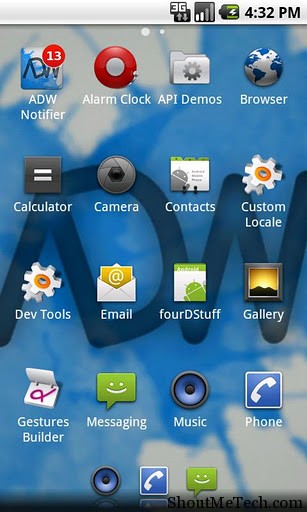 If you weren't happy with LauncherPro and wanted to try out something else, then here's another launcher that might interest you. ADW Launcher is another launcher, which kind of looks like the stock launcher that comes with the Android OS. The best thing about this launcher is the availability of over 500 different themes. People like to change the look of their homescreen, specially on Android, and this launcher is all about different themes. There are many different options to change the look of your homescreen, and there's also a paid version of this app that has even more features. You can also try out ADW Launcher Exfor $3.29.
Download ADW Launcher
Zeam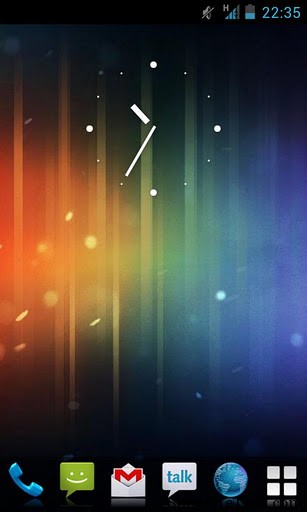 Let's also think about all those old Android phones who've been neglected by Google and haven't been provided with any software updates. This is one major problem with Android devices. Older devices just aren't compatible to receive newer OS updates. Zeam Launcher is basically compatible with all those older Android devices and is a perfect solution for them to get some new UI changes. Because it is compatible with older versions of Android, it uses very less resources and is very fast and responsive. That also means that this android launcher won't change your homescreen a lot, but it's still good for starters.
Download Zeam Launcher
SPB Shell 3D

If you happen to own a really expensive Android device and want to customize it a lot, or maybe even add a whole new perspective to how you see the homescreen. And you're also willing to spend $14.95, then you should probably get SPB Shell 3D. This, according to me, is the best customization your device would ever get. The aesthetics, the performance, the homescreen, the functionality and the features are just out of the world. Also, something to remember, this only works best with devices that either cost a lot or have awesome hardware. For the money, you get a lot of eye candy and some pretty crazy functionality too.
Download SPB Shell 3D.
GO Launcher EX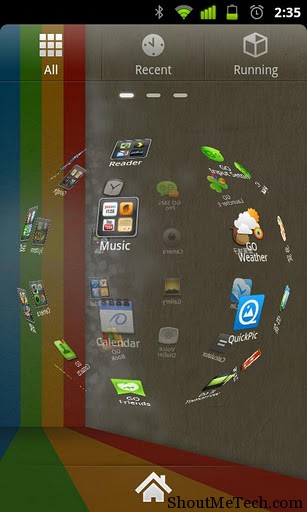 Go Launcher Ex is also available for free, but unlike Zeam, it provides lot of customization and functionality. It kind of looks similar to LauncherPro, but it has themes and a pretty cool drawer design. There are three tabs in the App drawer, for All, Recent and Running. You also have the ability to close running apps directly from the Running tab, which is amazing. Apart from that, there are a lot of different themes to choose from and it's not as simple as Zeam. Definitely for someone who's been playing with various launchers.
Download Go Launcher EX
Those were the best Android launchers currently available in the market that bring better feel and look to your Android devices. Be sure to try them out as most of them are free and they don't cost a lot even if they aren't. Let us know which of these made your device look, function and feel the best.